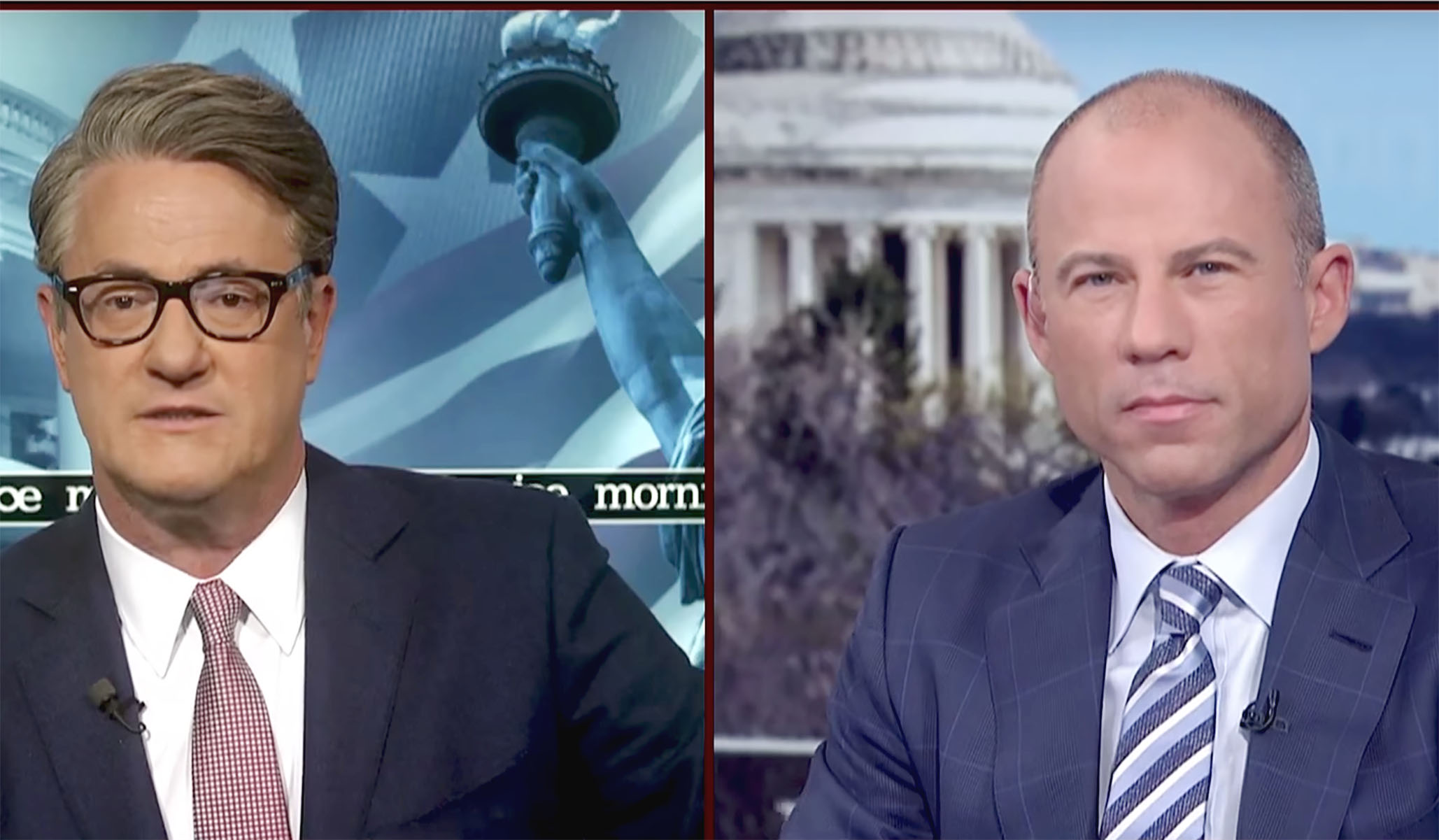 Morning Joe co-host Joe Scarborough cross-examined Stormy Daniels's attorney Monday morning about the contents of a CD he teased on Twitter, asking why they have not been revealed.
Daniels appeared on 60 Minutes Sunday evening to set the record straight about her alleged 2006 extra-marital affair with President Trump. She was paid $130,000 just before the 2016 election to keep quiet about the affair, but said in the interview that she has been harassed and intimidated into silence. Her lawyer, Michael Avenatti, argues that the non-disclosure agreement is invalid.
Last week Avenatti tweeted a picture of a CD implying his client may have images or video related to the affair.
If "a picture is worth a thousand words," how many words is this worth?????#60minutes #pleasedenyit #basta pic.twitter.com/eCkU0JBZaR

— Michael Avenatti (@MichaelAvenatti) March 23, 2018

"Why didn't we hear from Stormy Daniels last night about the contents of the CD you were teasing out last week?" Scarborough asked Avenatti.
"We're in the middle of a lawsuit, a legal fight," Avenatti said. "And we're gonna be strategic and surgical in the way we go about this."
"But didn't you do a hashtag that said #60minutes suggesting you were going to reveal the contents on 60 Minutes?" the host pressed.
The Los Angeles trial attorney insisted it was a "warning shot" to President Trump and his lawyer Michael Cohen.
Trump's lawyers have informed Daniels in court filings that she may be liable for "in excess of $20 million" for violating her non-disclosure agreement.
"If you were holding that to have leverage over them in case they threaten you, game on, they threatened you, so what's on the CD?"
"I didn't say they had to threaten me," Avenatti said. "I said they should not deny the affair or that it took place and if they did so there would be consequences."
"Everyone wants immediate gratification in everything in life right now. Well guess what, it's just not going to happen," Avenatti said. "No, let me show you counselor," a laughing Scarborough replied. "This is your own tweet where you said, 'Hey, look at this, world.'"
Scarborough also pressed Avenatti on who the "goon" was who allegedly threatened Daniels in a Las Vegas parking lot while she was with her infant daughter, warning her not to speak of the Trump affair.
The attorney said they are working on concluding who the man was and whether he worked for Trump.
"There's no question that it could have only come from one place," Avenatti said.