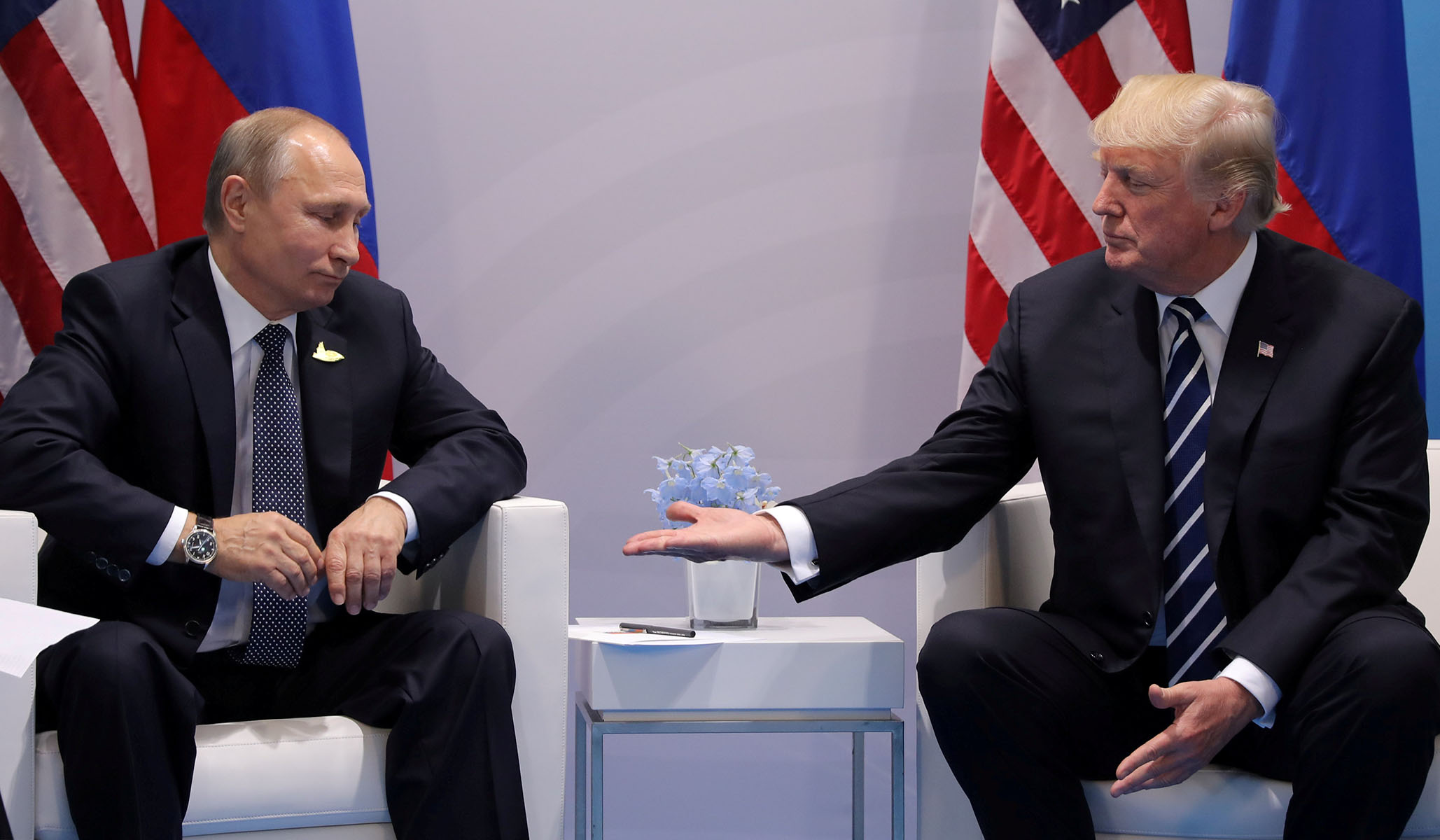 President Trump phoned newly reelected Russian president Vladimir Putin Tuesday to congratulate him on winning a fourth term.
Putin won by a large margin on Sunday, but accusations of election fraud cast a shadow over his victory.
"I had a call with president Putin and congratulated him on his election victory," Trump told reporters during a joint press conference at the White House with Crown Prince Mohammed bin Salman of Saudi Arabia.
"The call had to do also with the fact that we will probably get together in the not-too-distant future so that we can discuss the arms race," he said. "As you know, [Putin] made a statement that being in an arms race is not a great thing…and we are spending $700 billion this year on our military, and a lot of it is that we are going to remain stronger than any other nation in the world by far."
The call came after the Trump administration slapped new sanctions on Russia just last week as punishment for the country's attempts to meddle in the 2016 U.S. presidential election.
When asked about it, Senator John McCain (R., Ariz.) heavily criticized Trump's friendliness to Putin, calling the call an insult to "every Russian citizen who was denied the right to vote in a free and fair election to determine their country's future, including the countless Russian patriots who have risked so much to protest and resist Putin's regime."
"An American president does not lead the Free World by congratulating dictators on winning sham elections," McCain stated.
The White House originally refused to comment on whether Russia was behind the recent deadly nerve-agent attack on an ex-Russian spy and his daughter in Britain, but Trump later signed onto a joint statement with other European leaders accusing Russia of the crime.