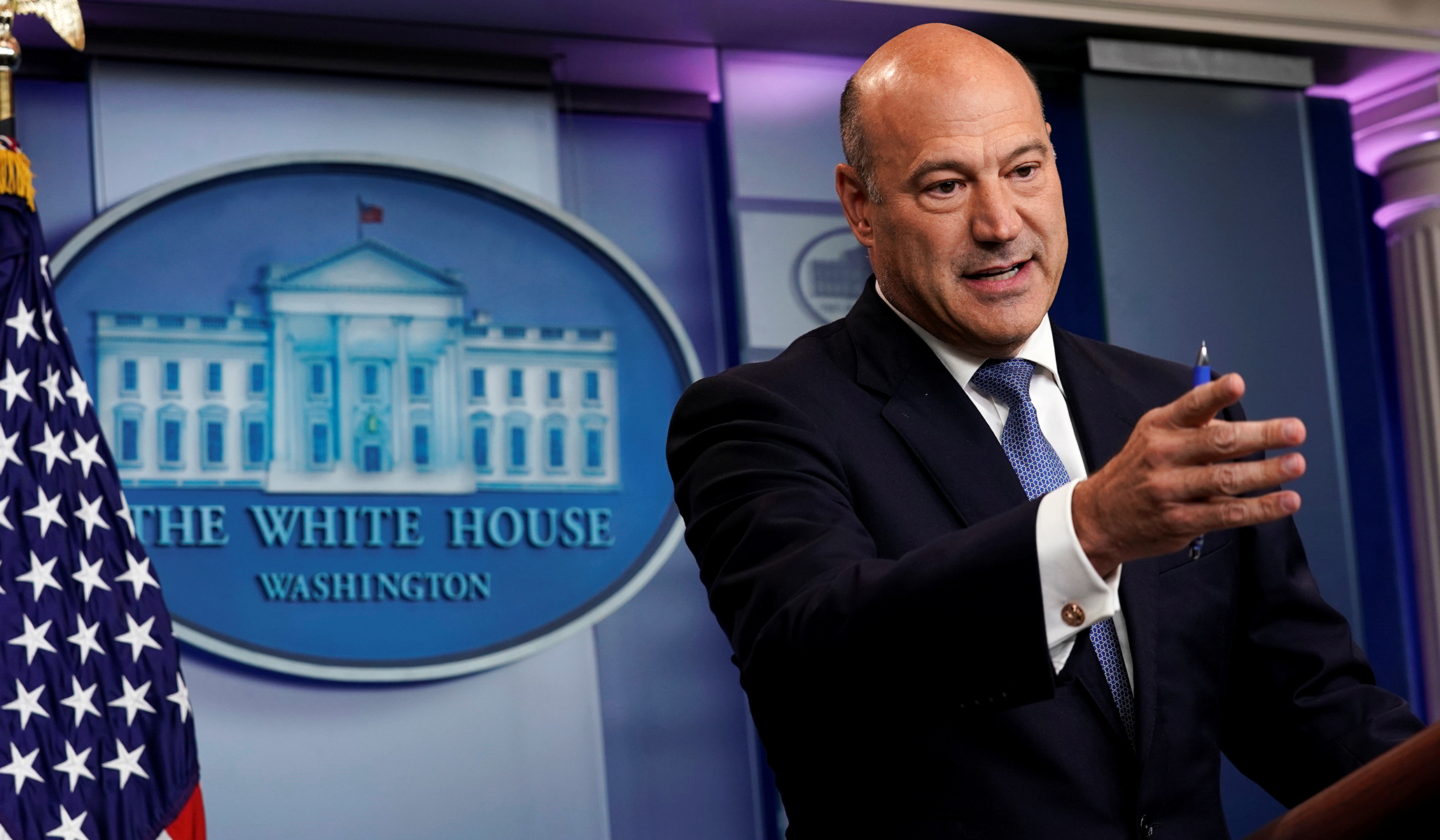 Top White House economic adviser Gary Cohn intends to resign, the White House announced Tuesday.
The White House told the New York Times there was no singular cause behind Cohn's departure, but the decision comes after a high-profile skirmish between Cohn, his fellow free-trade advocates, and proponents of the heavy steel and aluminum tariffs President Donald Trump announced Thursday.
"Gary has been my chief economic adviser and did a superb job in driving our agenda, helping to deliver historic tax cuts and reforms and unleashing the American economy once again," Mr. Trump said in a statement. "He is a rare talent, and I thank him for his dedicated service to the American people."
Cohn's resignation follows shortly after that of White House Communications Director Hope Hicks and influential Staff Secretary Rob Porter.
Trump seemed to tease the resignation in a Tuesday morning tweet, in which he disputed the accusation that the string of high-profile departures constituted an administration in chaos.
The new Fake News narrative is that there is CHAOS in the White House. Wrong! People will always come & go, and I want strong dialogue before making a final decision. I still have some people that I want to change (always seeking perfection). There is no Chaos, only great Energy!

— Donald J. Trump (@realDonaldTrump) March 6, 2018
Throughout his tenure, Cohn has served as a bulwark against Trump's protectionist tendencies, bolstering the voices of more traditional free-market conservatives while fighting former chief strategist Steve Bannon's populist influence; news of Cohn's potential departure last August led markets to plummet.