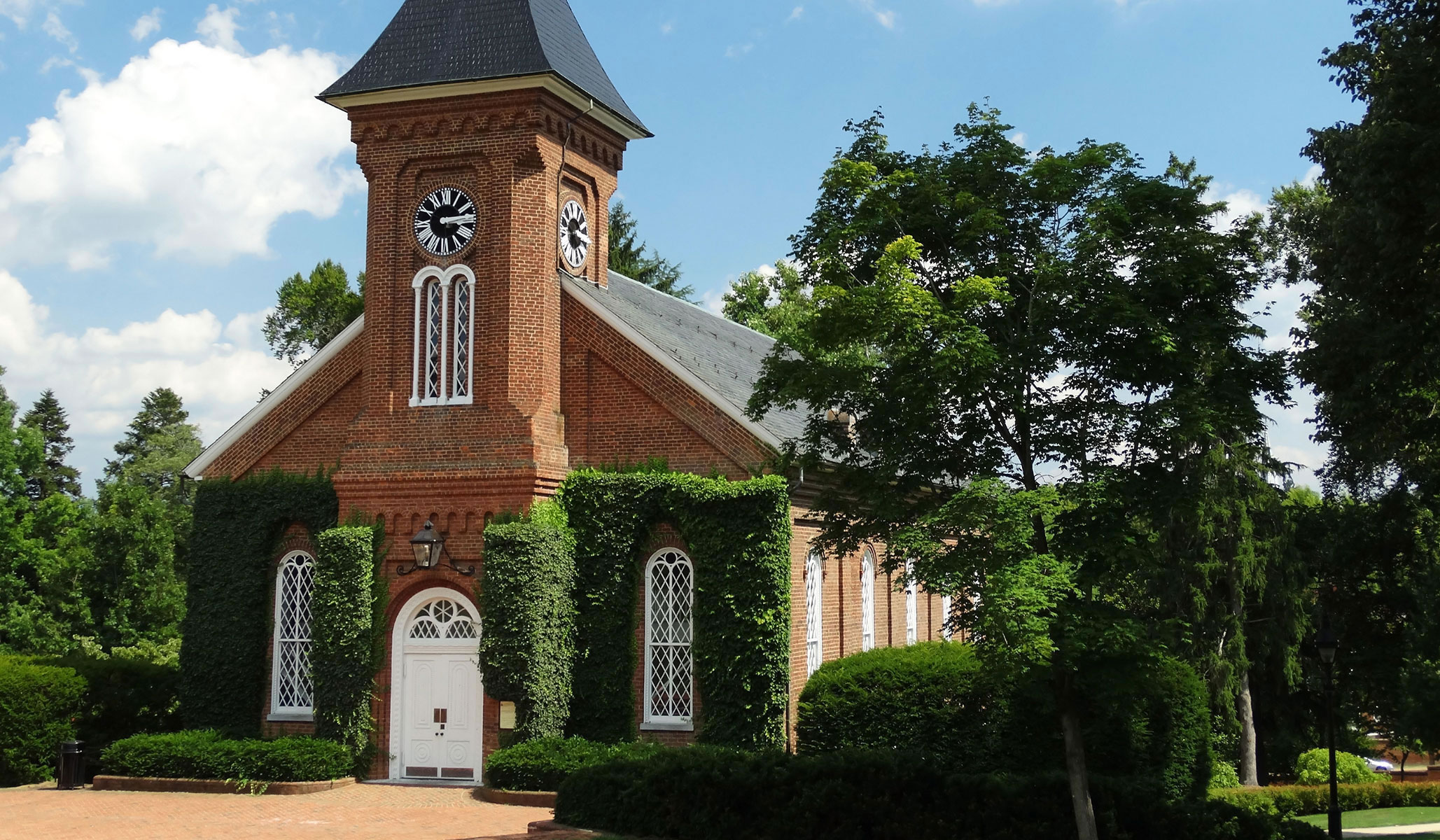 Subsidies reduce motivation, distort the education market, and often end up reducing students' motivation.
The "free college" movement, fueled to a large degree by Bernie Sanders during his 2016 presidential bid, is a response to concerns about increasing college-tuition rates, concomitant stagnation in state and federal grants, and a corresponding student-loan debt load that has ballooned to roughly $1.4 trillion. Indeed, inflation-adjusted data provided by the College Board shows that the average sticker price of higher-education tuition (excluding room and board) over the past ten years has increased 32 percent for two-year public colleges, 37 percent for four-year public colleges, and 26 percent for four-year private nonprofit colleges. In contrast, student financial aid has remained virtually flat. To cover rising costs, families have become increasingly dependent on increased institutional aid and student loans. At present, the combined average annual borrowing for undergraduate students and their parents is nearly $22,500 per year.
In light of these sobering statistics, it is understandable why the "Free College for All" platform would appeal to families with college-age students. Since the 2016 presidential campaign, support has increased among all voters, including those who identify as Republican. In a poll conducted by Morning Consult last September, 63 percent of all Americans — including 45 percent of Trump voters, 47 percent of self-identified Republicans, and 50 percent of Tea Party supporters — endorse the idea of making public colleges and universities tuition-free to academically qualified students.
Accordingly, lawmakers in many red and blue states have introduced legislation to make some segments of their public higher-education systems free for in-state residents. Citing the need for a college-educated workforce, Tennessee Republican governor Bill Haslam signed legislation last year that would make community college free for all adult learners. The $35 million program, which is funded by the state lottery, aims to increase the number of residents with a college education from 39 percent to 55 percent by 2025. Policymakers in Oregon and California have recently enacted similar measures. The Oregon Promise "last dollar" scholarship program covers any tuition costs not covered by other grants for community-college students from low- to middle-income families. Similarly, California lawmakers enacted a provision that would expand community-college fee waivers, currently available to low-income students, to all first-time freshmen who enroll full-time.
While "free community college for all" programs promise to increase the number of college graduates for relatively little cost, national data reveal it to be a poor strategy. According to a recent study by Indiana University, only 30 percent of community-college students completed their two-year program within six years, and only 7.7 percent completed a bachelor's degree at a four-year institution within a six-year timeframe. More significantly, almost half of all first-time community-college students — 47.3 percent — stopped attending without earning any type of degree. Granted, the results are slightly better among community-college students who enroll full-time and thus are presumably more committed to their studies; but even among these students, fewer than half completed a two-year program in six years' time.
While 'free community college for all' programs promise to increase the number of college graduates for relatively little cost, national data reveal it to be a poor strategy.
Results from California are even worse. Before last year's expansion of the community-college fee waiver, over half of the 2.1 million California community-college students, who account for nearly one-fifth of national enrollment, were already attending for free. Yet, according to the government's own scorecard, only 6 percent of enrolled students completed a career technical program and fewer than 10 percent completed a two-year academic-degree program within six years' time.
Merely removing the cost of enrollment does not, therefore, guarantee success. Students who attend community college are often underprepared for college-level work and must complete high-school-equivalent courses before moving on. In California, three-fourths of the students who enrolled in a two-year academic program lacked sufficient preparation to complete credit-bearing courses in math and/or English. Students who attend community college often face other financial obstacles not addressed by "free college" promises, such as the cost of books, supplies, housing, food, and transportation. They are also likely to receive fewer essential services, such as adequate academic advising. NACADA, the professional organization for academic counselors, recommends a student-to-adviser ratio of no more than 300:1; the national average for two-year institutions is 441:1. In California, the current ratio is a startling 615:1. Students who lack regular access to academic advisors are more likely to register for the wrong courses, enroll in too few units, or make other errors in their course planning that can lengthen the time to degree and increase the likelihood that they will become part of the drop-out statistic.
Undoubtedly, however, lawmakers have a vested interest in seeing that more residents graduate from college. After all, those with at least a bachelor's degree are more likely to be employed, earn more, pay more in taxes, and use fewer public benefits than those without a college degree. They are also more likely to live healthier lives, avoid arrest, engage positively in community affairs, stay married, and raise children in a two-parent household. States that have a higher percentage of college graduates are also more likely to attract high-wage industries and employers that depend on having access to a skilled workforce.
And if free community-college programs are not the solution, then tuition-free bachelor's programs are not likely to work either. A September 2016 report by the Manhattan Institute showed that students in the lowest income brackets already receive enough federal and state grant aid to attend public institutions free of charge. Expanding the amount of grant monies to students who could afford tuition at higher-cost private universities could lead to overconsumption of public-university resources, resulting in overcrowding and reduced completion rates for everyone.
Students in the lowest income brackets already receive enough federal and state grant aid to attend public institutions free of charge.
Indeed, these effects are seen in California, where conditions at the comparatively low-cost California State University system have caused the four-year graduation rate among first-time freshmen to plummet to 19.1 percent, and where the average student takes six or more years to graduate and some never graduate at all. System-wide statistics reveal that only 59.1 percent of freshmen entering in 2006 graduated within six years' time. This delay not only costs students in the form of deferred earnings, but also compounds the cost of the degree. In 2015, California charged taxpayers $8,800 per student to cover the cost of education at a California State University campus (excluding health-care benefits for retirees and interest on general-obligation bonds) and charged students an additional $5,472 in tuition. While this may appear to be relatively inexpensive, the cost quickly adds up. With more than 80 percent of students taking five years or longer to graduate, the current total cost for a bachelor's degree at a Cal State University campus stands at more than $50,000 per student.
At the pricier University of California system, students pay more in registration fees but face less overcrowding and, therefore, are able to graduate more quickly. Four-year graduation rates among first-time freshmen hover near 60 percent, and six-year graduation rates are slightly above 80 percent. This is good news for students who are paying close to $14,000 a year in registration fees, and it is even better news for taxpayers, who pay an additional $15,400 per student per year for institutional support.
At these rates, California lawmakers would be better off increasing subsidies for students who attend in-state private nonprofit universities. When combined with institutional aid, state grants can lower the net tuition price to levels comparable to those at public institutions and deliver much better results. Instructor-to-student ratios are a fraction of the rates found in the state's public institutions, and the average four-year graduation rate for students attending an institution in the state's private nonprofit sector is currently 300 percent higher than that of Cal State universities and 10 percent higher than that of UC institutions. At the six-year mark, the graduation rate is 18 percent higher than at Cal State universities and 6 percent higher than at the University of California system.
These findings are consistent with research conducted elsewhere. In 2016, the Manhattan Institute reported that college-attainment rates were higher in G-7 countries that charged tuition than in those that did not. In Germany, where universities are tuition-free, only 28 percent of the general population has attained a college degree. In Italy, the rates are even lower; just 24 percent of the population has a college education. Only when fees were added to students who fail to finish on time did Italy see its graduation rates begin to rise. Elsewhere, researchers have found that free programs led to poorer attendance rates among secondary students in Ecuador and among university students in the Netherlands.
When students are able to register with little or no personal cost, they may find it easier to walk away from a course or program than they would if they had paid for it.
If they are unregulated, low-cost or no-cost programs will likely experience a type of "tragedy of the commons" in which overconsumption leads to a depletion of resources and subsequent rationing of courses and programs. But it is also likely that students themselves may be a part of the problem. When students are able to register with little or no personal cost, they may find it easier to walk away from a course or program than they would if they had paid for it. Behavioral economists, who refer to this as the "sunk-cost effect," find that people who have invested a significant amount of time, effort, or money in an endeavor are more likely to finish it, for fear that they will waste what they have invested if they quit before it is completed. While economists might consider this to be irrational behavior — after all, the future benefits of an activity or endeavor are not tied to past investment — its effects are widespread. Moreover, research confirms that a person's commitment to something increases with its monetary value. Hypothetically, then, the more a student pays for a college course, the more committed she will be to finishing the course so that she can get her "money's worth."
Although the underlying motivation of "free college" may be admirable, evidence suggests that such policies will likely fail. Funneling students into a handful of public institutions will lead to impacted conditions and lessen the likelihood that students will graduate. Moreover, masking the cost of education by removing tuition and fees will lessen the impact of the sunk-cost effect and decrease the likelihood that students will be good stewards of public resources. Additionally, artificially subsidizing public institutions will undermine the efforts of private nonprofit universities that expand opportunities for student choice. Instead of asking taxpayers to absorb the full cost of a college education, it would be better for state leaders to expand financial support for college students who are enrolled in institutions — public or private — that are already performing well. In this way, they will attain their goal of increasing the rate of college graduates without disrupting the market as a whole.