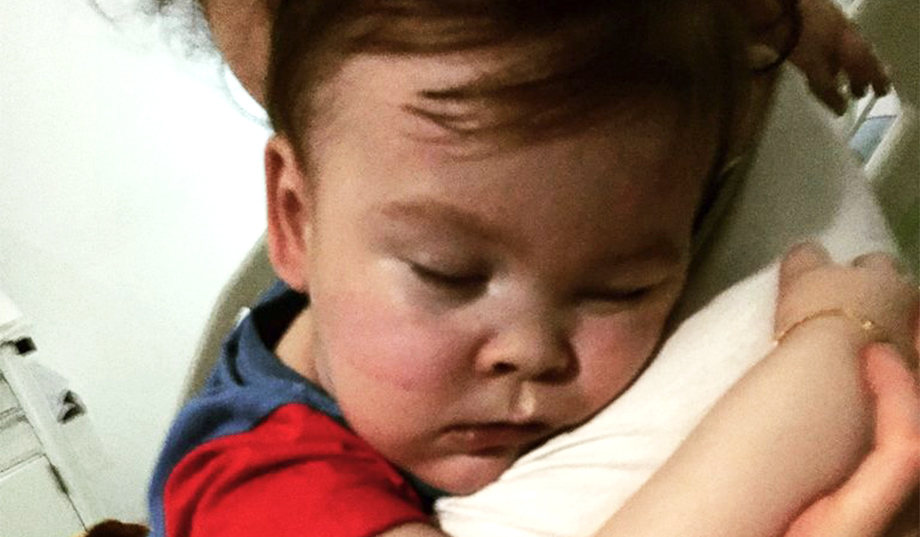 Alfie Evans, 23 months old, is hospitalized with a rare neurodegenerative disorder. Against his parents' wishes, his doctors at Alder Hey Hospital in Liverpool removed him from life support on Monday evening, maintaining that further treatment would be futile. Bambino Gesù Pediatric Hospital in Rome has offered to treat him and arranged for his medical transport, which is on standby. The Italian government has granted him citizenship, clearing legal and administrative hurdles in advance.
Doctors in Liverpool forbid the child to be removed from their watch, however, and British courts have backed them up, holding out the possibility that at some point the parents will be permitted to take him home to die, but batting down the idea that he will ever be allowed to leave the country. The courts have offered no compelling or even plausible reason for blocking his transfer to the Italian hospital. We support his parents, Tom Evans and Katie James, in their resolve to keep the case before the public until Alder Hey corrects course and releases Alfie so they can place him in the hands of medical professionals who will provide care that the Liverpool doctors will not.
To defend their intransigence, which they have repeated in several decisions handed down since December, British judges have merely gestured at the notion that they must supply an argument. For months, they have reiterated that further medical treatment for Alfie would not be in his "best interest." But if the rest of his life will be as short as they and his Liverpool doctors say, he has little of it to lose even if heroic medical measures went awry. And given the severity of his brain damage, which his parents acknowledge, official pronouncements about his "autonomy" are a non sequitur, as they would be for any two-year-old child in need of medical attention, for that matter. Justice Anthony Hayden of the High Court wrote that artificial ventilation was an assault on Alfie's "dignity," as if modern intensive-care units themselves were a barbarity. That doctors in Rome can prolong Alfie's life and even improve his medical condition may be a long shot, but the assumption that their trying would somehow put him at risk makes little sense at this juncture. Risk of what?
The medical disagreement between Alfie's doctors and his parents became a legal dispute. It's now a political debate because the stakes are high and the medical and legal authorities have not answered the question why the parents in concert with a reputable Italian pediatric hospital should be prevented from pursuing treatment for their child. The stakes are high for Alfie and his parents, obviously, but for all of Britain insofar as their case establishes a precedent or reinforces earlier ones. So far, the similarities to the Charlie Gard ordeal in London last year have been glaring: Charlie suffered brain damage; his doctors withheld treatment; his parents objected; two hospitals, including Bambino Gesù, offered to take him. The British courts said no.
In Liverpool, local residents have been gathering outside Alder Hey to demonstrate, in a spontaneous swell of support for Alfie's parents. Some members of the European Parliament have denounced the U.K. authorities in the strongest terms. Pope Francis, with whom Tom Evans met in Rome last week, has appealed publicly and repeatedly to the U.K. government to let Alfie's parents "seek new forms of treatment" for him in Italy.
Alfie has been breathing unassisted for two days now, defying the expectations of his doctors, although his mother reports that he's struggling and that his need for intensive care to resume may be urgent. Mariella Enoc, chief of Bambino Gesù, which is affiliated with the Vatican, flew to Liverpool to intercede in behalf of Alfie and his parents, so far to no avail. We salute and thank the Holy See and the Italian government for stepping up. The U.K. medical and legal establishment appears adamant, but so do Alfie's parents. So does Alfie himself. The British courts have failed to make their case for barring him from the plane that stands ready and waiting to fly him to Rome. They will either reverse their decision or suffer a permanent loss of credibility.
NOW WATCH: 'Alfie Evans Ordered to Die'