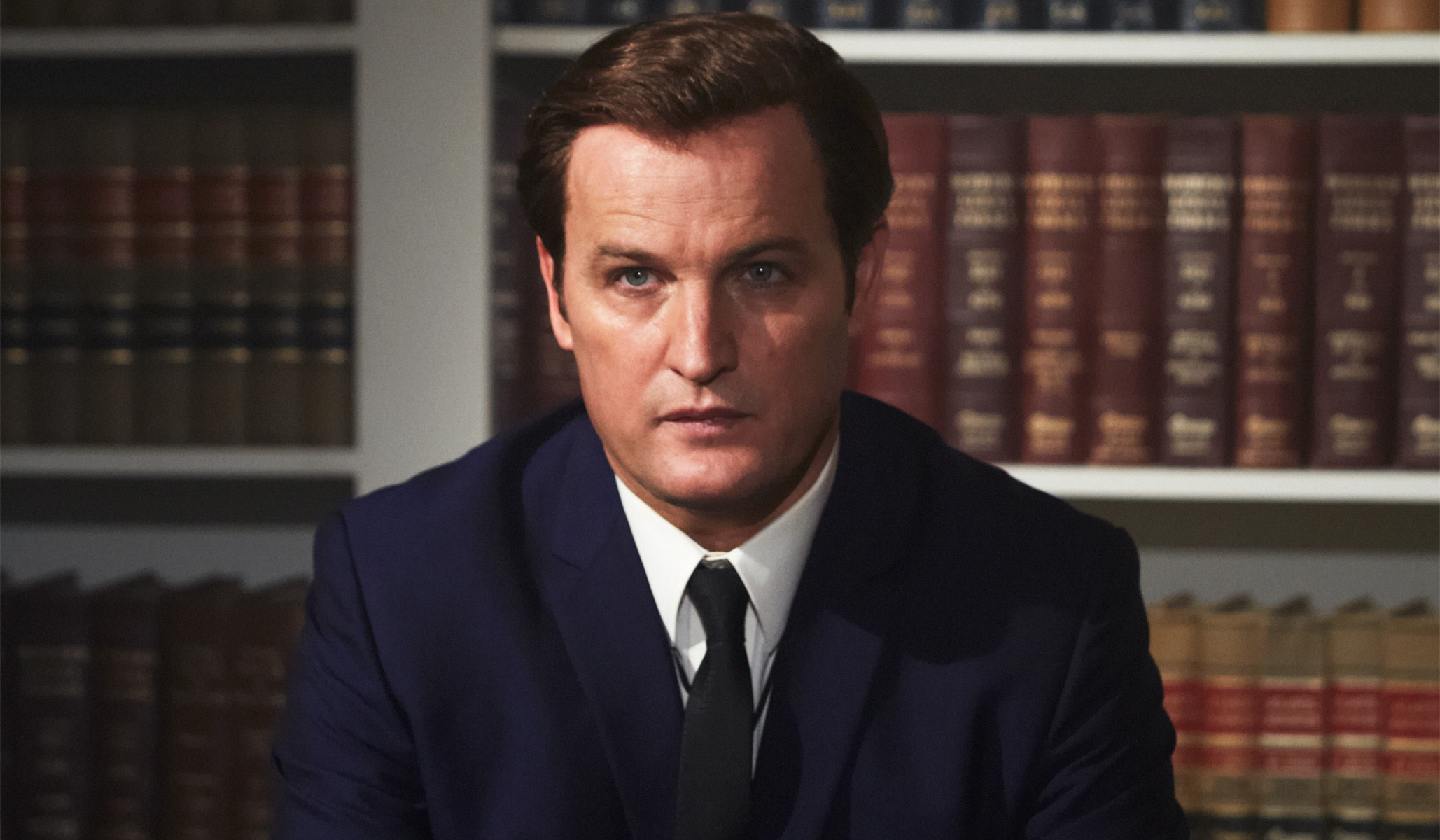 Morality returns to the movies, without angels or demons.
Brian De Palma's 1981 political thriller Blow Out was the first movie that dared address the events conjured by the single term "Chappaquiddick." It was a generational provocation. De Palma, whose comedies Greetings, Phantom of the Paradise, and Hi, Mom! were obsessed with the JFK assassination, advanced to make a deeply emotional film reenacting a well-known loss of life (a supposedly disposable female victim played by Nancy Allen) and national disillusionment. De Palma raised that tragedy, involving both a callous political cover-up and society's general naïveté, into larger concerns: Blow Out's daring aesthetic examination of a film technician's (John Travolta) cinematic-moral process that also expressed modern American despair. Blow Out is an overwhelming movie experience, a would-be classic if it weren't all but ignored by today's largely unprincipled film culture.
Partisan animus is ignored to facilitate an understanding of human culpability. The movie doesn't exonerate Kennedy, but it challenges viewers to ease off their judgmental reflex.
That's why John Curran's less flamboyant, more realistic approach in Chappaquiddick is such a moving surprise. Curran modestly takes on the historical events of the evening in 1969 when political campaigner Mary Jo Kopechne died in a submerged car, after Ted Kennedy accidentally drove the vehicle into the ocean. De Palma reimagined those incidents (including the cultural aftershock) with a combination of dreamlike intensity and paranoia. But Curran goes directly for the morally complex legend of the Massachusetts scion, to show how this political figure compromised himself.
In terms of both film and political history, Chappaquiddick is also a classic. Curran (and screenwriters Taylor Allen and Andrew Logan) break away from the Kennedy legacy so beloved by mainstream media. But these filmmakers also oppose the Millennial tendency toward demonization. Maybe every media consumer should see this film to appreciate the humanity that Curran and company display. They commemorate Kopechne (Kate Mara's performance blends simple sweetness and cagey ambition) and sympathize with Kennedy — balancing the motives of both follower and icon. This is the rare occasion when partisan animus is ignored to facilitate an understanding of human culpability. The movie doesn't exonerate Kennedy, but it challenges viewers to ease off their judgmental reflex.
The cynical smartness that has afflicted contemporary journalism and made much recent cinema insufferable is confronted by Curran's conscientious dramatic rigor. Condemning someone you disagree with has become the rage since the 2016 election, as too many people seek to justify their own prejudices and power, the nation be damned. Upon reflection, De Palma's shot of Nancy Allen screaming before the backdrop of a defamed Old Glory may be the single movie image that is sufficiently magnificent and full of dread to sum up our political and emotional crisis. Chappaquiddick extends the irony of that image in its tale of a politician twisted by his damaged ego and the burden of responsibility.
Australian actor Jason Clarke manages an astonishing equilibrium between entitlement and fatigue, etching an anxious Ted Kennedy who struggles with family duty and personal weakness, attempting to maintain the "true compass" of what he's been taught is his heritage: "Be sympathetic." The filmmakers take for granted that the media's Kennedy myth is a lie and therefore leave Clarke to delineate the private difficulties of a man who carries that myth — including rivalry with more famous, accomplished, and adored elder brothers — as a public advantage and a personal curse. His relationship with his father (Bruce Dern), an ogre despite a debilitating stroke, evokes a devastating Eugene O'Neill family dynamic.
Kennedy's dealings with his cousin Joe "Fix-It" Gargan (Ed Helms) reveal an uncommon knowingness about the uses of power and privilege that strains the two contemporaries (whose adolescent tussling turns serious and pathetic) and tests their ruthlessly loyal political handlers (Clancy Brown makes an imposing then obsequious Robert McNamara, and Taylor Nichols a quietly appalling Ted Sorensen). This interplay works better than the recurring thematic contrast of the 1969 Apollo Mission moon landing, a symbol of Kennedy-era aspiration — although the latter makes for an effective cosmic irony each time Curran shows the moon's bright orb hanging over a feckless Ted.
Kennedy history films are all about revised thinking (JFK, Thirteen Days, Jackie, even last year's LBJ), and Chappaquiddick, surprisingly, avoids self-righteousness even as its closing scene of Kennedy's participation in media manipulation makes us face up to the hypocrisy and opportunism that defined the legacy of "The Lion of the Senate" — faults we indulge along with our politicians. By resisting Millennial cynicism, Chappaquiddick is, at last, a worthy companion to De Palma's masterly national vision. Or — as David Mamet noted in his 1999 film adaptation of the Terence Rattigan play The Winslow Boy, updated as commentary on the Clinton-Lewinsky scandal — "It is easy to do justice, very hard to do right."
***
The moral vision our culture seems to have lost is evident when we contrast two releases this week: Kenji Mizoguchi's A Tale from Chikamatsu (1954), playing at Film Forum, and Lynne Ramsay's new You Were Never Really Here. The Mizoguchi analyzes personal ambivalences percolating within Japan's 17th-century social structure when a couple, Mohei (Kazuo Hasegawa) and Osan (Kyoko Kagawa), become martyred. Adapted from a puppet-theater proverb, the film's crosscurrents of individual motives are depicted so clearly — when social and political behavior affects personal lives — that the film (sometimes titled "The Crucified Lovers") is like a farce that turns tragic.
"He accuses everyone of immorality," Osan says of her despotic husband. This also describes an atmosphere of pusillanimous behavior that mirrors modern ruthless class relations from Hollywood to the Beltway now obsessed with public crucifixion. Mizoguchi's timeless storytelling (as in his masterpiece Sansho the Bailiff) uncovers the elusive principles and feelings normally maintained by social decorum and love. When those break down, Osan remarks "There's no bigger mystery than fate."
That sense of awe is missing from Ramsay's latest nihilistic exercise. She makes a pastiche of Scorsese's Taxi Driver, giving us a contemporary story about an Iraq War vet and former FBI agent, Joe (Joaquin Phoenix), who rescues girls from sex traffickers. Joe suffers flashbacks of his own abused childhood and has suicidal fantasies (of self-asphyxiation) that emphasize Ramsay's hopelessness — which is also all the rage. So is the cultural snobbery that makes Ramsay's crude characters take pleasure in and recite trashy pop songs ("Angel Baby," "The Air That I Breathe," and "I've Never Been to Me").
Phoenix previously did his Quasimodo act, combining sleaze and bloodletting, in 8MM, but this time he's swinging a ball-peen hammer. The point is to exploit current cruelty for the delectation of hipsters uninterested in Mizoguchi's classical humanism or who would reject the cleansing social alarm of Eli Roth's Death Wish.