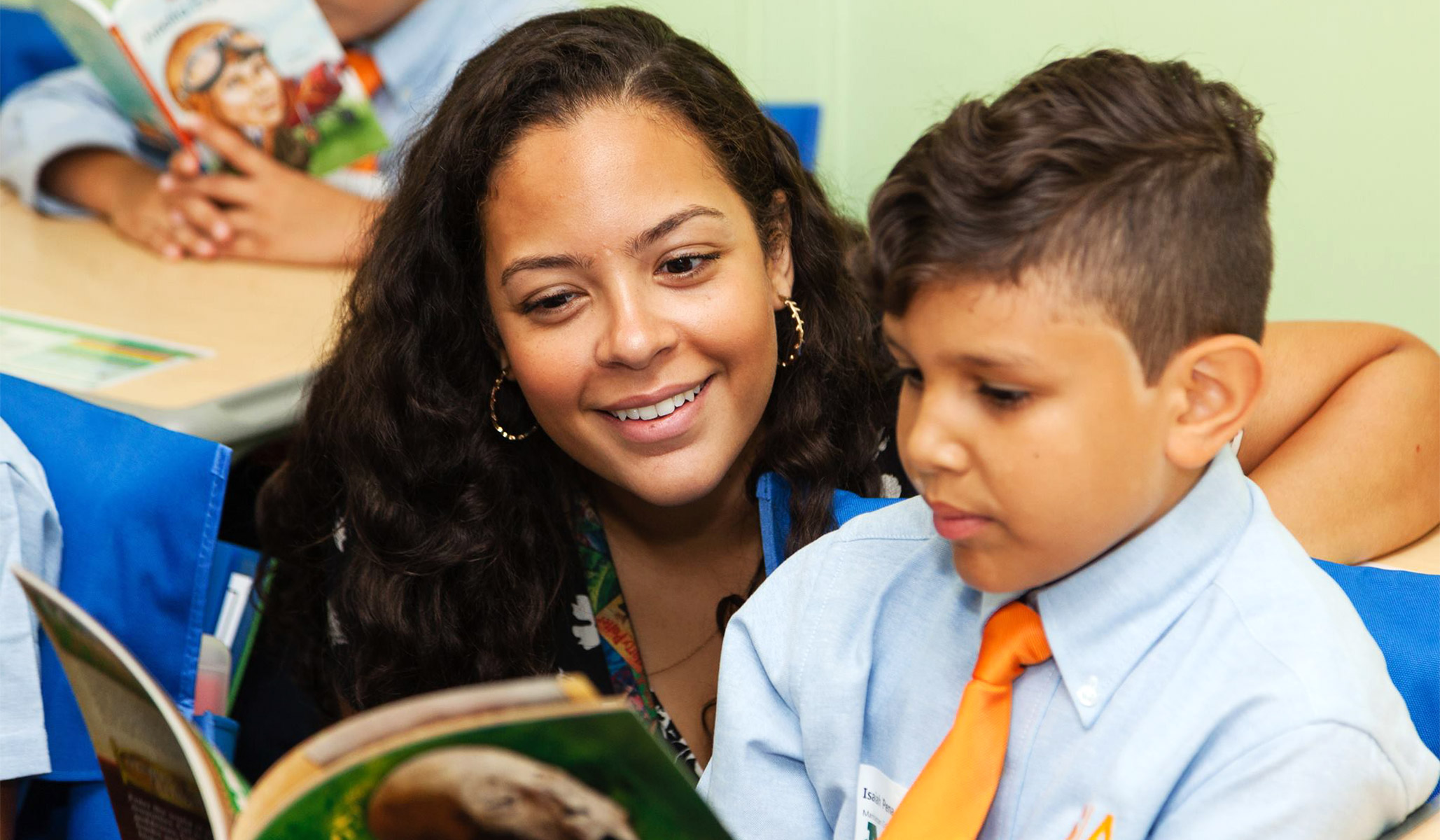 As National Charter Schools Week wraps up, new data show their potential to improve students' scores.
One thing nearly every expert in the field will tell you is that we have a long way to go before every student in America is getting a good education.
The recent results of the National Assessment of Educational Progress (NAEP), also called the Nation's Report Card, confirmed as much. The NAEP is administered to a sample of students in a variety of subjects from across the country every two years. Its latest math and reading scores for fourth- and eighth-graders showed a general stagnation.
But there were bright spots, too. Students in the nation's largest cities, who on average score lower than students elsewhere, are at least narrowing the gap. It's hard to pinpoint a specific reason for this improvement. But education reformers have focused most of their energy on urban areas for years, precisely because these students have trailed their suburban counterparts, and the results of the NAEP suggest that their efforts may be bearing fruit.
One of the most important and ambitious parts of those efforts has been the introduction of public charter schools to America's metropoles. Across 43 states and Washington, D.C., many parents in large cities can choose which public school their child will attend. By embracing various teaching methods and academic focuses, charter schools give more students access to a school that brings out the best in them.
The NAEP data show that charter schools contributed to the growth in urban test scores. In 2017, charter schools outperformed district schools across all four grade and subject levels in large cities (although the difference was not statistically significant for fourth-grade math). Across the four grade and subject levels, big-city charter-school students improved by an average of eleven points over the past ten years, while traditional public-school students improved by an average of five points.
This is good news as we celebrate National Charter Schools Week and bring attention to the way charter schools are changing the educational dynamic for nearly 3.2 million students across America. But rather than crow about improving scores, we should understand these test results for what they are — a tool to help parents, teachers, school leaders, advocates, and policymakers find out what's working in American classrooms, and spread those best practices to more schools.
For instance, both the NAEP data and other research indicate that charter schools are especially effective at helping students from lower-income backgrounds make up ground on their peers. Educational leaders in the states and cities where charter schools delivered strong NAEP results for these students — Arizona, D.C., Texas, Colorado, Florida — have put a premium on incorporating charter schools into the public-school mix. Both D.C. and Denver public schools have been lauded for the strong cooperation between their charter-school movements and school districts. Texas has also promoted closer consultation between district and charter leaders, and Arizona, Texas, and D.C. have made it a priority to ensure that charter-school authorizers — the entities that award and revoke charter contracts and monitor performance — put a strong focus on quality. In Colorado and Florida, legislators have made funding fairness a priority, closing the gap between what district and charter schools receive for instruction and facilities.
The quality of charter schools varies across the country, and even within states and cities — just as it does with district schools. But one of the hallmarks of the charter-school movement is to confront low quality head-on (as has been happening with virtual charter schools, which suffer from a lot of poor performers) and close schools when they aren't serving students well.
What NAEP and other tests can do is point us toward high-performing schools, cities, and states that can serve as models for others. Tests shouldn't supersede the judgment of parents and policymakers, but they can inform that judgment, by helping us to calibrate our educational compass toward success. The more we can replicate success, the more students will benefit.
As the nation celebrates the charter schools bringing new options to students and parents, the NAEP results are further evidence that policymakers who want to get closer to the goal of giving every student access to a great education should support the growth of the charter movement.