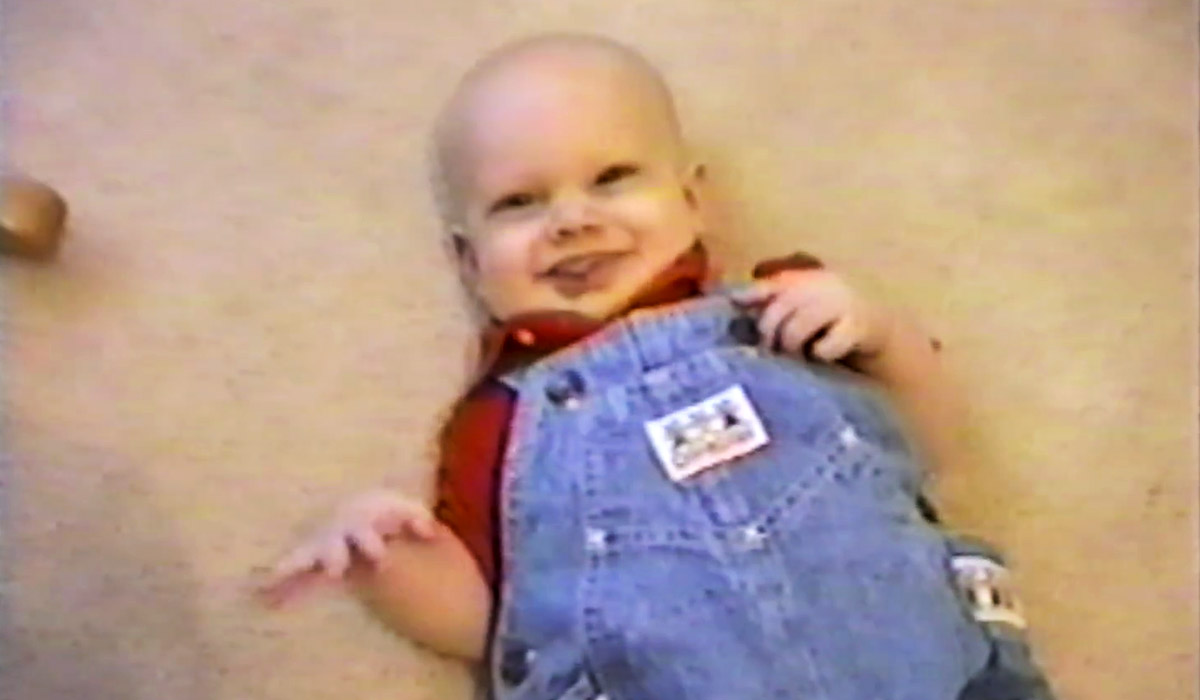 A new documentary tells an adoption story with a focus on gratitude.
I Lived on Parker Avenue — a documentary highlighting the reunion of David Scotton, a young man living in Louisiana, and his birth parents — was recently released online. Benjamin Clapper, executive director of Louisiana Right to Life, heard Scotton's testimony about his gratitude for adoption and talked him into having the reunion recorded for the purposes of education, support, and inspiration.
Kathryn Jean Lopez: What's the message of I Lived on Parker Avenue?
Benjamin Clapper: First and foremost, I Lived on Parker Avenue is a real-life story captured on film. Its message varies depending on how that real-life story affects the viewer. We have seen people take many different messages away from the film, often even messages that surprise us. At the film's core, it is a message that the beauty of adoption can overcome even the most challenging situations and bring hope to all involved, whether the adoptee, the birth parents, or the adoptive parents.
Lopez: What's so special about David and his story?
Clapper: The story of I Lived on Parker Avenue is special because the stories of everyone involved are truly remarkable, and each could stand on its own, but together they weave the beautiful tapestry of a unique story. The viewer feels Susan's pain as she discusses the loss of her first two children and her first husband leaving her. Our hearts break as Melissa discusses her pregnancy and her account of her decision to place David for adoption. David's story inspires us with the appreciation of the manifold gifts that adoption has provided him. In the end, David's life brings us face to face with a question that should transcend any debate or discussion: What if David had not been here?
Lopez: How did you meet David Scotton and coordinate this documentary?
Clapper: I met David after he shared his story for the first time with his high-school peers during an oratory contest. After I got to know him, he shared with me how he had recently reconnected with his birth parents and was considering going to meet them for the first time. Almost nonchalantly, I recommended that we send someone along with David who could document the meeting. David considered this for some time and finally agreed to do it. Afterwards, I brought on my good friend, talented director Philip Braun. After considering further, Philip and I knew there was a story here that needed to be told.
Lopez: Is it important for David's birth mother to be known and loved and treated like the hero she is? How do we, as a culture, do more of that for birth mothers?
Clapper: Melissa, David's birth mother, is a true hero and should be celebrated. Against all odds, she had the courage to walk out of that abortion facility, even though she did not know what the future held for her. She made the selfless decision to place David into Jimmy and Susan's hands, even when it was extremely difficult for her. Sadly, in our world, we hear people say how someone "gave her baby up" for adoption, subtly implying that the birth mother simply abandoned her child. We need to honor birth mothers for their heroic decisions and change our language to celebrate them.
Lopez: Do you believe this documentary can reach people beyond those who are already committed to the pro-life cause?
Clapper: From the beginning, Philip and I believed that I Lived on Parker Avenue is a story that can move the hearts of people from various backgrounds and perspectives. This film doesn't have a religious or political message, but it's rather a story that needs to be experienced and considered.
Lopez: Do pro-lifers need to do more to promote adoption? How can I Lived on Parker Avenue help?
Clapper: We all need to do more to promote adoption. Since the early 1990s, infant adoption has decreased in America by over 30 percent, and for every 100 abortions performed in America, fewer than two babies are placed for adoption. Since there are thousands of couples waiting to adopt, I think people of all political and religious views can agree that adoption has room to grow. While I Lived on Parker Avenue certainly is not the silver bullet to flip these statistics on their head, we do hope that this story helps reclaim the beauty of adoption, planting in the hearts of all who watch the documentary a seed, an understanding that adoption is not an afterthought but should be intentionally presented as a solution in our nation.
Lopez: How can I Lived on Parker Avenue encourage people who might not be pro-life to think about adoption?
Clapper: Social media gives people the great opportunity to recommend the documentary to their peers. Many may be hesitant to share a direct adoption or pro-life message with their friends, but I Lived on Parker Avenue is not an argument or even a point to be proven, but rather a story that needs to be experienced and considered. Whether through social media or casual conversation, I Lived on Parker Avenue can be a simple starting point.
Lopez: Are there practical things — policies? — you want to see come out of this?
Clapper: Our hope is that people appreciate the beauty of adoption through this film, not that policies or political action comes as a result. Our practical hope is that a birth mother or father might be inspired by this film and make the selfless gift of adoption.
Lopez: You've made I Lived on Parker Avenue available for free. How are you hoping this will enable people to make use of it?
Clapper: We wanted to make the film available for free so that people can use it with their own creativity or capacity. I consider myself fortunate that David's story came to my attention, and I want to make it available for others in the same way. The film can be shown to high-school students to give them a real-life example of how the priorities of adoption and life play out in reality. It can also be used by adoption agencies, attorneys, and pregnancy-resource centers to show birth parents how the gift of adoption can play out long-term, especially when it can be easy for birth parents to get trapped in the immediate trepidation of making this selfless decision. People can make use of the film in the way they see fit to inspire their audiences to reclaim the beauty of adoption.
— Kathryn Jean Lopez is a senior fellow at the National Review Institute and an editor-at-large of National Review.