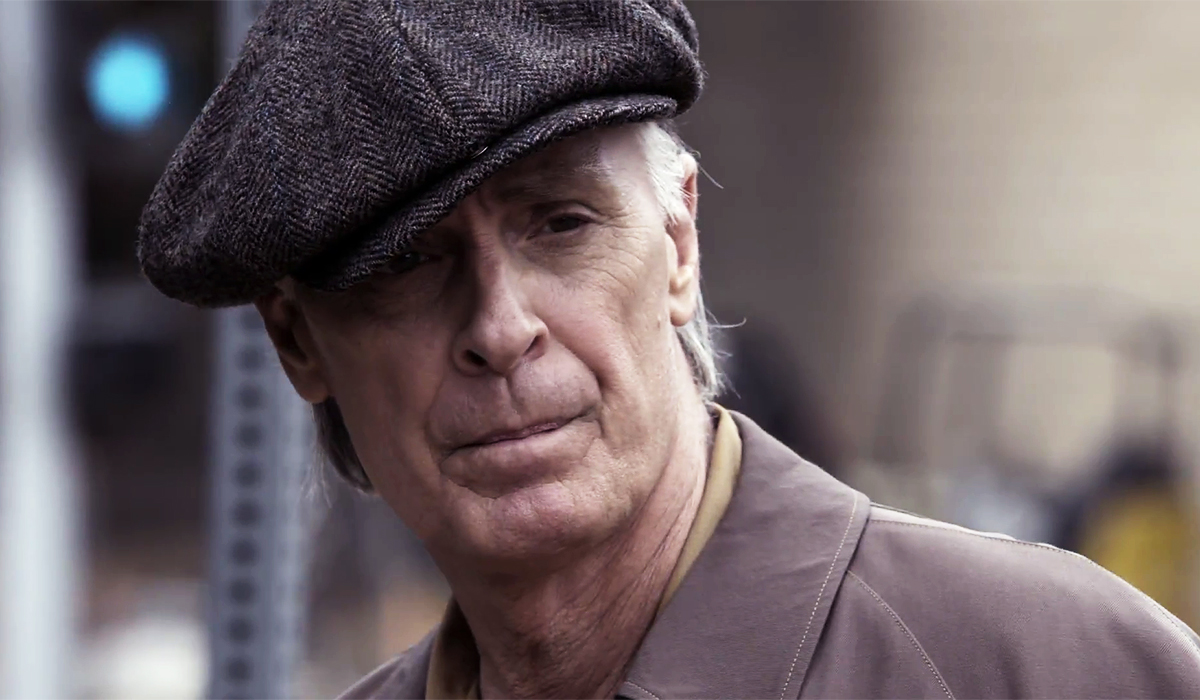 Alan Rudolph's Ray Meets Helen revives e pluribus unum
The Los Angeles–set love story Ray Meets Helen actually takes place in the head of director Alan Rudolph (an L.A. native). He has thought out the tough realities of modern social life in terms of his place-specific characters' all-American emotional needs: Ray (Keith Carradine) is a divorced former Navy boxing champ now facing hard times and working for an insurance company, and Helen (Sondra Locke) is an insolvent California farmer looking for a bank loan. Their paths cross in the city of sprawling ambition with its assorted, displaced misfits. In our moviegoing romanticism, they're brought together by destiny, but Rudolph's method — his gently visionary style — attests that they're united by the force of an artistic soul.
This is Rudolph's first movie in 15 years, a welcome return to the screen by the filmmaker best known for 1984's sexy lonelyhearts movie Choose Me. Rudolph went on the make the poetic Dorothy Parker bio-pic Mrs. Parker and the Vicious Circle (1994), Equinox (1993), Afterglow (1997), Trixie (2002), Investigating Sex (2001), Love at Large (1990), Mortal Thoughts (1996), and other films that should have become landmarks of American sensibility. But each of those films cut too deep to be popular, especially among critics who prefer that movies placate our soft spots, and the Mumblecore kids you'd expect to appreciate Rudolph's eccentricity instead prefer solipsism to reaching out beyond their own class. Rudolph pays us the respect of putting on screen the individuality that defines e pluribus unum.
[jwplayer Ryimm4ic-byMZFeZu]
Ray Meets Helen is political in the sense that matters most. It goes beneath the surface of its characters' differences to show what they have in common — what makes them soul mates. At first, that seems off-putting: Ray looks destitute, so does Helen. Unlike the programmed, sitcom routine of When Harry Met Sally, they seem incompatible, based largely on economics. But Rudolph addresses the class issue by blessing his lovebirds with the good luck of sudden fortune. Free money — the most arousing phrase in the American vernacular — gives them the chance to play out their fantasies.
Ray Meets Helen is political in the sense that matters most. It goes beneath the surface of its characters' differences to show what they have in common — what makes them soul mates.
These middle-aged protagonists must still work to realize their connection. Rudolph is sensitive to the fragile, fleshly evidence of human experience, and this makes the movie beautiful. Ray feels himself as young again. Helen feels herself as voluptuous. A beer drinker is introduced to Dom Perignon and both get intoxicated among a mixed bag of co-workers and strangers also seeking their own particular fulfillment. (A female war veteran tells Ray, "We served our country, so nothing scares us.")
Rudolph contrives L.A. images, bizarre interactions, and intimate dialogue in layers, parallels, and rhymes — proof of natural-born film skill and rare artistry — so that, while watching, a vision of life comes together in your head. After a date, Ray and Helen stroll between the mechanical warmth of neon signs, and among street bums. ("I'm naked underneath. So are you," a homeless woman tells Helen.) Rudolph employs rear-projection shots of Old Hollywood, Paris, Japan, ocean liners, and fireworks, and this whimsy/reality juxtaposition is exquisite, like the manifest dreams in Alain Resnais's Wild Grass.
There hasn't been a convincing heterosexual movie romance in a good, long while. Even before the collective hysteria of #MeToo #TimesUp, Hollywood emphasized only youth-oriented carnality. Rudolph corrects this through his complicated, substantial actors: Carradine and Locke are emotionally rich, despite aging past conventional sexiness. His beaten-down features match her gauche Dutch-boy haircut; and echoes of her tomboy debut in 1968's The Heart Is a Lonely Hunter are a bonus. They recall the unlikely duo of Robert Altman's A Perfect Couple while Samantha Mathis, Jennifer Tilly, Kim Wayans, and Keith David play support characters also struggling with what one laments as "that special feeling, no matter how long it's been hiding."
Rudolph's humane romanticism doesn't preclude hard, candid truth. (One comically tough character reveals her own inadequacy when dismissing Helen as a "strange little rabbit.") His play with mirror reflections creates Tennessee Williams–like visual images of the past and the deceased, adding richness to his depiction of lonely, private desire and fear of death. Notice Ray approaching Helen in an improvised French restaurant — a site of hope and ambition among both workers and patrons. He asks her "With anybody?" She responds, "Who?" changing the flirtation ritual into panicky, friendless suspicion. Ray's own panic shows when he asks an orphaned boy (Joshua Johnson-Lionel) who possesses lucky bounty, "Do you know what 'insurance' is?" These are heartbreakingly beautiful exchanges. Rudolph is the most companionable existentialist who ever made movies.
***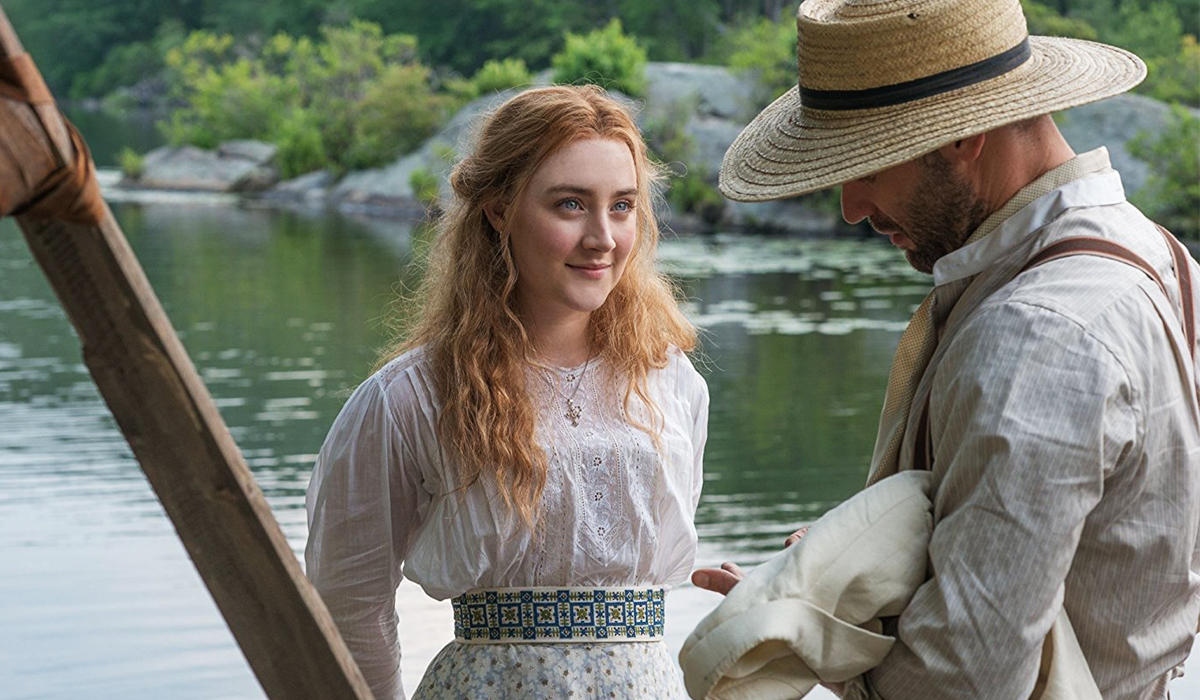 The new film version of Anton Chekhov's The Seagull, directed by Broadway big shot Michael Mayer, signals the disaster that has befallen modern film culture. Mayer (and screenwriter Stephen Karam) give us Chekhov without dignity. The dignity with which Alan Rudolph presents his characters, avoiding mere pathos, would seem ideal. Chekhov introduced the same casual, free-flowing depiction of personal tragedy and regret that distinguishes Rudolph's film style. But Mayer coarsens The Seagull (which includes Chekhov's sly reflections on the foolish vanity of performers and intellectuals) into near camp, rather than something recognizably sorrowful.
Mayer coarsens The Seagull into near camp, rather than something recognizably sorrowful.
The schematic interplay between a famous actress (Annette Bening); her unstable son (Billy Howle), who aspires to genius; her faithless lover (Cory Stoll), who weakens under the pressure of being acclaimed a genius author; and the hopeful country girl (Saoirse Ronan) who ruins herself in pursuit of the celebrated writer should ideally represent millennial follies. It is no less complicated than Ray Meets Helen, yet this film is far less elegant — and Chekhov requires elegance.
Instead, this film is a crass, obvious mockery of the sensitivity and insight most dramatists and filmmakers have abandoned. It corresponds with the indie-movie crudeness that overwhelms millennial culture, from the lousy August, Osage County and Joss Wheedon's calamitous Shakespeare adaptation Much Ado About Nothing to Paul Thomas Anderson's morally ugly Phantom Thread. Mayer shows his ineptitude when a character describes a celestial metaphor and Mayer actually cuts to a shot of a cloud.
Bening makes great actress airs, Howle's Konstantin is adequate, and the overexposed Ronan is up against the indelible memory of Vanessa Redgrave as Nina in Sidney Lumet's 1968 film version. TV sad sack Elisabeth Moss sneers the line "If you start to feel love in your heart you've got to rip it out." That she is prominently featured proves Mayer's taste for hip nihilism is unsuited to Chekhov's understanding of how humans deceive themselves. It's Rudolph who perfectly matches Chekhov when Ray tells his employer, "There really ought to be a God."