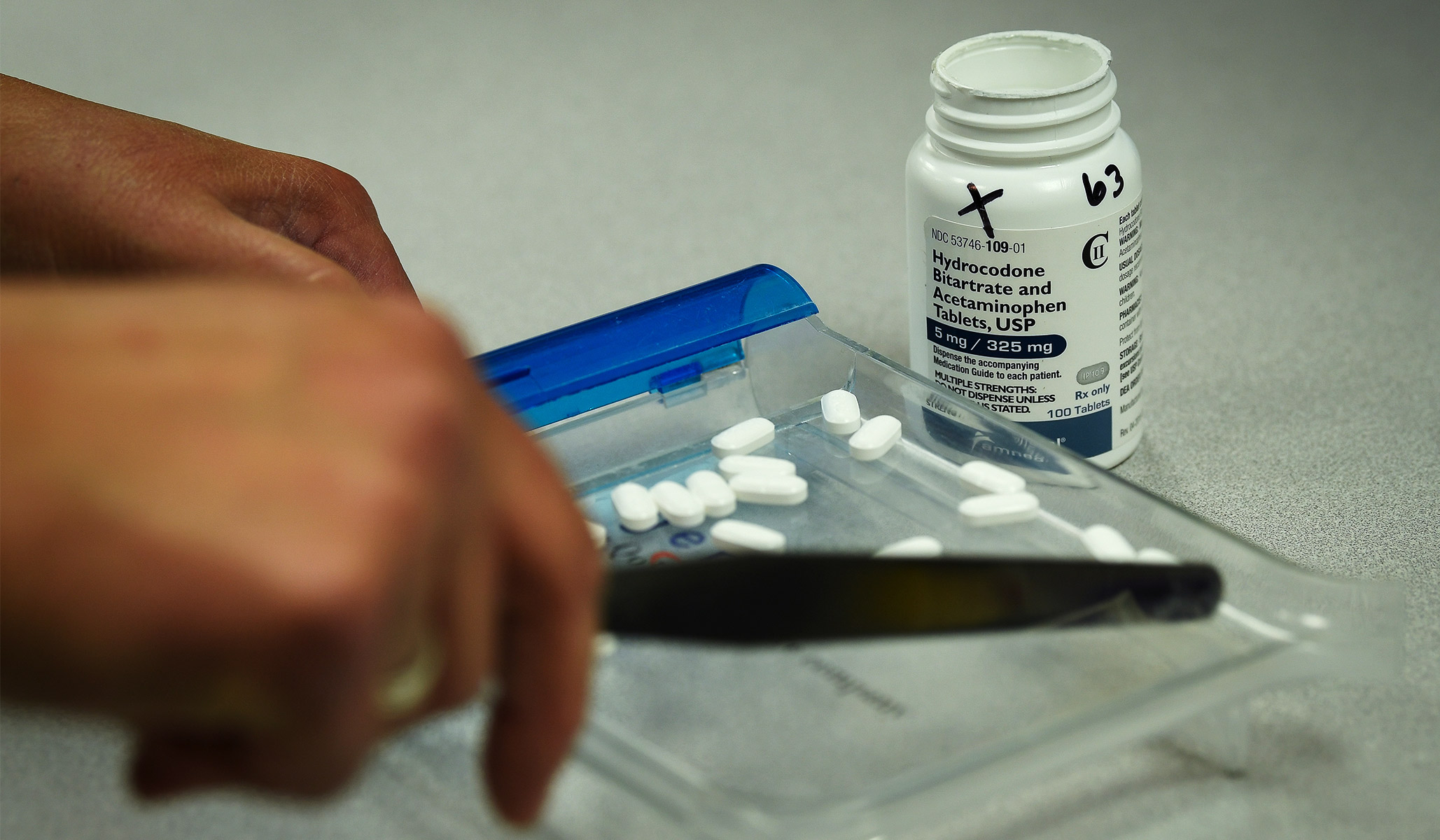 The money isn't targeted toward addiction, and the epidemic has only gotten worse.
Ohio's expansion of Medicaid, billed as a way to address the state's opiate-abuse epidemic, has cost federal and state taxpayers more than $17 billion, failed to reduce drug overdoses, and left lawmakers more addicted to federal spending than ever before.
Medicaid expansion took effect in January 2014, and 515,000 Ohioans signed up by the end of the year. But as the new welfare program's costs and enrollment skyrocketed, Ohio's drug-overdose death rate kept getting worse — from the nation's fifth-highest, at 24.6 per 100,000 people in 2014, to the second-highest, at 39.1 deaths per 100,000 people in 2016.
Governor John Kasich frequently pointed to Ohio's heroin and prescription-drug crisis while pushing legislators to embrace the Obamacare Medicaid expansion in 2013. Accepting Obamacare's promise of limitless new federal spending to put childless, able-bodied, working-age adults on Medicaid would not, Kasich insisted, mean Ohio was surrendering to the unpopular health-insurance law.
"But in this case, extending Medicaid benefits will help us on many levels, including the positive impact this decision can have on the mentally ill and the addicted," Kasich said during his State of the State address that year, shortly after proposing a biennial budget that included the Medicaid expansion. "My personal faith in the lessons I learned from the Good Book, they're like, run my life [sic]. I mean, I'm serious, they're very important to me," Kasich continued. "Not just on Sunday, but just about every day. I got to tell you, I can't look at the disabled, I can't look at the poor, I can't look at the mentally ill, I can't look at the addicted and think we ought to ignore them."
Kasich offered Republican supermajorities in the Ohio house and senate a binary choice: Expand Medicaid or do nothing to help drug addicts. Ohio Hospital Association lobbyists threatened lawmakers with hospital closures, wildly overstating the cost of providing charity care to indigent drug addicts and other needy Ohioans; a chorus including Medicaid managed-care providers, labor unions, liberal clergy, and the Ohio Chamber of Commerce joined in, with Ohio newspapers broadcasting their message uncritically in news and opinion coverage alike.
A team of Ohio house Republicans led by Representative Jim Butler and assistant majority floor leader John Adams drafted a package of reforms meant to save taxpayers money by requiring transparency in health-care pricing, reining in costly hospital "facility fees," reducing malpractice lawsuits, adjusting payment formulas for Medicaid managed-care providers, and creating a statewide pool for purchases of pharmaceuticals and medical devices that are paid for with state money. The savings from their proposals would have been directed to treating the Ohioans that Kasich said would benefit most from Medicaid expansion; roughly two-thirds of caucus members were ready to sign on as co-sponsors, but Kasich made it clear he wasn't interested.
When the legislature didn't learn to stop worrying and love Obamacare, Kasich vetoed budget language barring the state from enacting Medicaid expansion and then implemented it unilaterally — setting off an enrollment explosion that added 700,000 Ohioans to the welfare rolls at a cost of more than $4 billion per year. Now a quarter of the state's population is on Medicaid.
Despite what Kasich told lawmakers, voters, and the press, Medicaid expansion is not in any way targeted at drug addicts, the mentally ill, or the working poor. Before the expansion, Medicaid eligibility had been restricted to the elderly, blind, disabled, children, pregnant women, and most impoverished parents. Today, any Ohioan with income below 138 percent of the poverty line can sign up for Medicaid and remain on the program indefinitely, whether he is employed or not.
Only 3.6 percent of Ohio Medicaid-expansion enrollees had been diagnosed with opiate abuse or dependence in 2016, according to an Ohio Department of Medicaid (ODM) survey. ODM determined that Medicaid eligibility increased drug addicts' access to care, but conceded that the survey's findings "suggest that many enrollees with substance use disorder do not receive substance abuse treatment."
Before vetoing an enrollment freeze passed by the legislature last year, Kasich noted that $279 million in Medicaid-expansion spending went toward "drug addiction and behavioral health services" in 2016 — an inadvertent admission that less than 6 percent of the program's expenditures are dedicated to addiction treatment.
The federal government is picking up 94 percent of the expansion's costs this year — which is far more generous than the 63 percent the state receives for traditional Medicaid recipients — and yet the state's annual spending is still likely to exceed $300 million. The primary beneficiaries of this spending are wealthy nonprofit hospitals and managed-care companies, whose revenues will only increase when the next economic downturn causes enrollment to surge even higher.
Between presidential-campaign events, Kasich continues blocking health-care reforms approved by the Republican-controlled General Assembly.
"Thank God we expanded Medicaid because that Medicaid money is helping to rehab people," Kasich boasted at a January 2017 press conference on the opiate epidemic. Because his political ambitions hinge on continued federal Obamacare spending, Kasich spent much of 2017 attacking congressional Republicans' Obamacare-repeal efforts from the left.
Even after Kasich hits his term limit in January, chances are vanishingly small that taxpayers will be freed from the burden of Ohio's Medicaid expansion until the federal match rate is cut. Every Democrat running for governor supports the expansion and opposes General Assembly efforts to impose any form of work requirements or increased cost-sharing on enrollees. Attorney General Mike DeWine, the Republican front-runner and the primary candidate endorsed by the state Republican party, will not attempt to end Medicaid expansion either, but instead plans to ask the Trump administration for waivers to make the massive new welfare program "sustainable and affordable." The only candidate who has promised to phase out Kasich's Medicaid expansion is Mary Taylor, his lieutenant governor.
Between presidential-campaign events, Kasich continues blocking health-care reforms approved by the Republican-controlled General Assembly. Kasich signed a modest health-savings-account program for Medicaid-expansion enrollees in 2015, but it required federal approval and was rejected by the Obama administration; when the General Assembly passed a new bill to implement the same program after President Trump took office, Kasich vetoed it.
Kasich also signed Representative Butler's health-care price-transparency law in 2015, but then refused to draft any rules to implement it. The law is being challenged in court by the Ohio Hospital Association, whose "Hall of Fame" Kasich was added to last June.
With the national debt now exceeding $21 trillion, it's only a matter of time before the Medicaid expansion's enhanced federal match becomes politically untenable. When it does, Ohio taxpayers will wish Governor Kasich and his successor had applied Nancy Reagan's simple anti-drug advice: Just Say No.