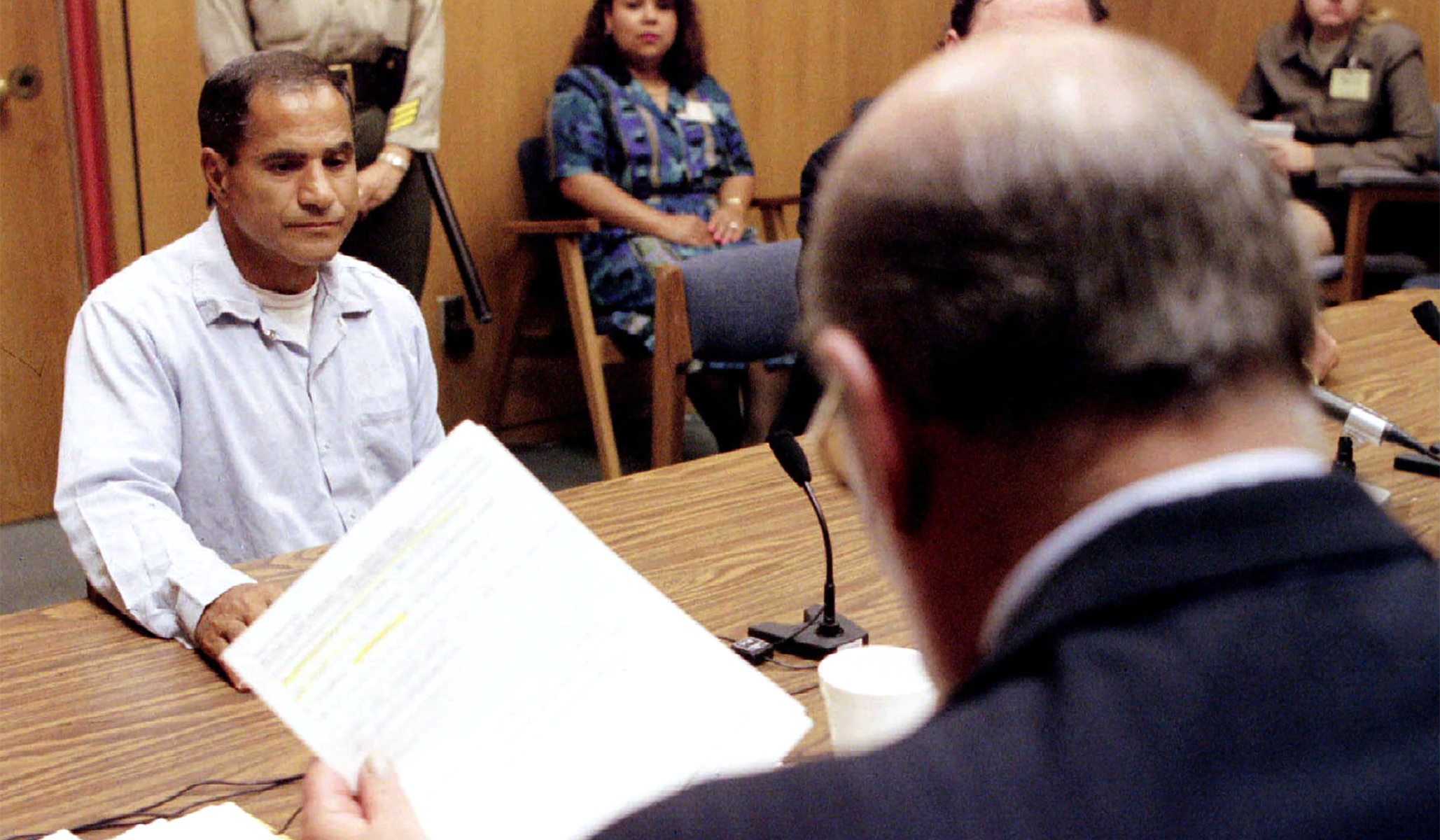 He assassinated Robert F. Kennedy 50 years ago this week. Young Americans might not even know his name.
What was the first act of Arab terrorism committed inside the United States?
If you were thinking of the 1993 World Trade Center bombing, which killed six people and wounded 1,000, you'd be off by almost a quarter-century. It actually occurred 50 years ago this week, when Sirhan Bishara Sirhan assassinated Senator Robert F. Kennedy — an act that subverted the American electoral process and altered the history of the United States.
Kennedy had just won the California presidential primary on the night of June 5, 1968, when he thanked a huge crowd of enthusiastic supporters at the Ambassador Hotel in Los Angeles and made his way out through the kitchen. Waiting for him there was Sirhan, 24 years old, holding a .22 caliber revolver. Sirhan, a Palestinian Arab, shot the presidential candidate three times — twice in the back and once behind his ear. It was the last shot that proved fatal. Kennedy died 26 hours later at the young age of 42. Five other people in the crowd were wounded but survived.
Because the assassination came just over four years after his brother President John F. Kennedy was murdered in Dallas, and just two months after Martin Luther King Jr. was gunned down in Memphis, the nation focused on gun violence and hatred of the Kennedy family in its aftermath. Many blamed right-wing racists, since the Kennedys had supported the civil-rights movement. I was in school back then, and I remember the most common phrase: "They killed another Kennedy." The "they" was generic. It wasn't an individual; it referred to a supposed violent streak that ran through American culture and mythology all the way back to our frontier days.
But a single individual killed Kennedy for very specific reasons. Sirhan was obsessed with both Israel and Jews. He was born in British Mandatory Palestine in 1944 and emigrated to the United States in 1956, attending school in Los Angeles. Yet even though the California economy of the 1950s and 1960s was one of the strongest in the world, Sirhan never took advantage of what surrounded him: He worked as a stable boy and never became a U.S. citizen.
The shooting took place on the one-year anniversary of Israel's victory in the Six-Day War. This was no coincidence. When Kennedy was 22 years old, he traveled to Palestine, writing articles for the Boston Post about his admiration for the country's Jewish inhabitants. As a senator from New York, Kennedy continued his strong support of Israel. Shortly before the assassination, in a televised debate with his chief Democratic rival, Minnesota senator Eugene McCarthy, Kennedy said he supported the sale of fighter jets to Israel.
Indeed, Kennedy was a consistent and staunch supporter of Israel — which infuriated Sirhan. In a 1989 interview with David Frost, Sirhan said: "My only connection with Robert Kennedy was his sole support of Israel and his deliberate attempt to send those 50 bombers to Israel to obviously do harm to the Palestinians."
Sirhan was convicted of the murder of Kennedy in 1969 and sentenced to death. Three years later, when the California supreme court invalidated all pending death sentences issued before 1972, the conviction was commuted to life imprisonment with the possibility of parole. (Charles Manson was another beneficiary of this ruling.)
Kennedy was a consistent and staunch supporter of Israel — which infuriated Sirhan.
Sirhan's 15th and most recent parole hearing took place in 2016. He was, once again, denied. In a previous hearing in 2006, Tip Kindel, a spokesperson for the board of parole hearings, said Sirhan was "very hostile." "He hates Americans," Kindel said. "He continues to pose a risk for public safety."
It is unclear whether Kennedy could have taken the nomination from Vice President Hubert Humphrey, who entered the race after the incumbent president, Lyndon Johnson, withdrew. Humphrey never ran in any of the primaries, which were fought between Kennedy and McCarthy. Considering the chaos that occurred at the Democratic convention in Chicago the following August, and the strong influence that the Kennedy family still had within the Democratic party, people have debated whether Bobby Kennedy might have won the nomination and gone on to defeat Republican Richard Nixon in November.
But, of course, it's only conjecture. We will never know. Sirhan Sirhan, who resides in Donovan Correctional Facility in San Diego and is now 74 years old, decided that on his own for the American voter.
Americans under 50 might not even know his name.