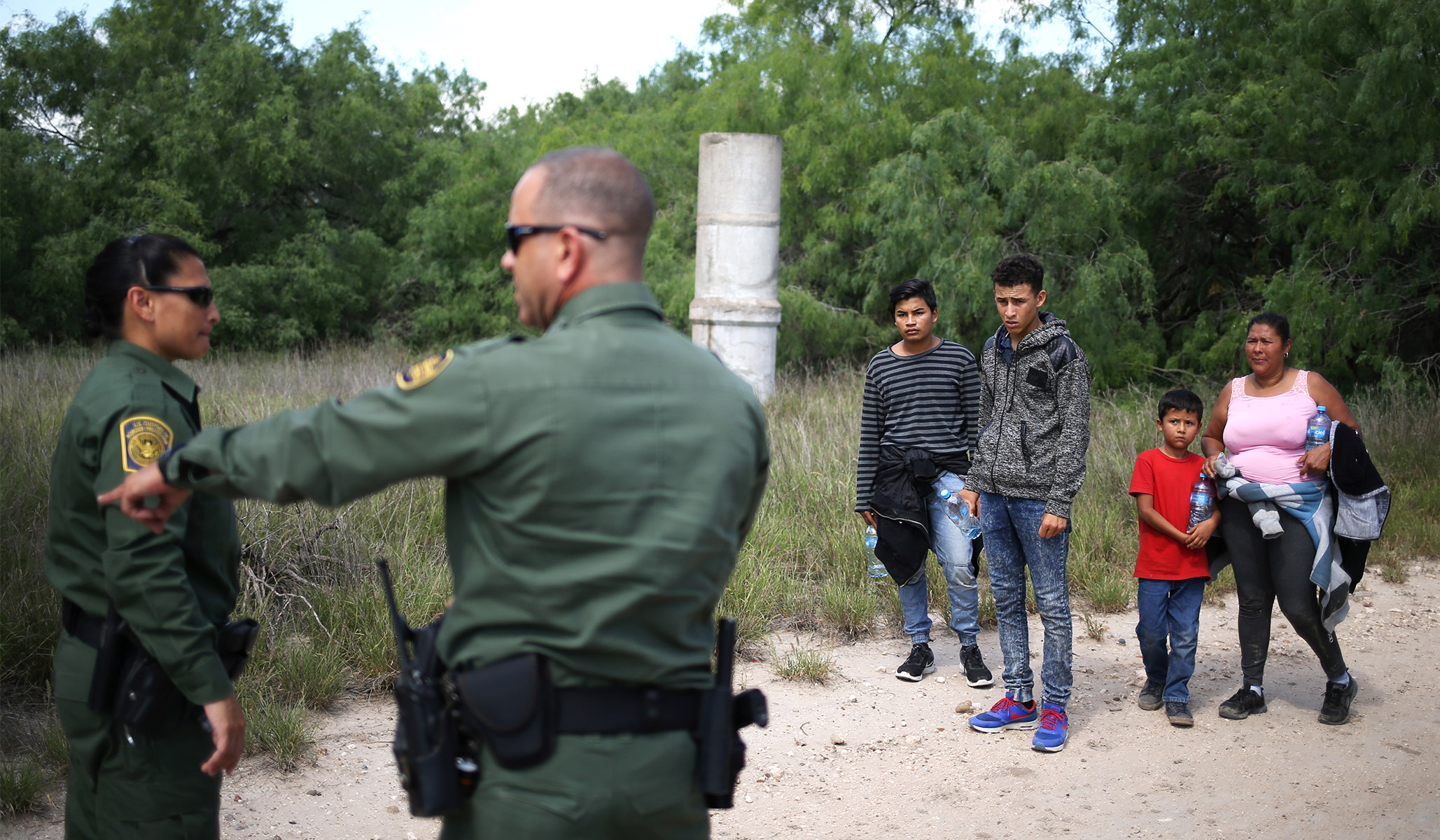 Mexico's new president-elect wants to reduce illegal immigration by focusing on the source. We should help him.
Earlier this week, Mexican president-elect Andrés Manuel López Obrador announced that border security and regional development along Mexico's southern border will be a priority for his new administration. Obrador's future chief of public security told reporters that a new "border police force" would be created to deal with the increasing immigrant inflows, drugs, and guns from Central America.
The United States, and especially Texans, should applaud such efforts and seize this opportunity to partner with Mexico to increase security cooperation and socioeconomic development efforts in Central America.
For those of us living in Texas and other border states, the reality of an open and unsecured border is a part of everyday life. Despite the claim that illegal crossings are the lowest in decades, the numbers are still astronomical — nearly half a million, versus the 2000 high of 1.6 million. Over 400,000 illegal crossings per year is an unsustainable situation that strains our law-enforcement and judicial institutions to the point of breaking. Without greatly increased resources, our legal system will always be ill-equipped to deal with these kinds of numbers. Even if we were able to agree on an ideal set of immigration laws, enforcing such laws in the face of hundreds of thousands of cases is impossible in practice. The current crisis with separated families on the border is certainly proof of that.
The need for physical border security is a very real one. But equally important is the need to focus on the source of the problem: mass emigration from Central America. With the Mexican president-elect showing a clear willingness to tackle this problem, the U.S. should show equal and enthusiastic willingness to be a strong partner in such efforts.
The U.S. military and intelligence communities regularly work with Mexican authorities to thwart transnational criminal organizations (i.e., the drug cartels) and help the Mexican navy interdict illicit goods, such as fentanyl shipments from China.
Such partnerships are not entirely new, but they could use a political reboot. The Merida Initiative, established in 2007, enshrines U.S.–Mexico security cooperation, according to the U.S. State Department, by "supporting Mexico's efforts to improve security, enhance criminal prosecution and rule of law, build public confidence in the justice sector, improve border security and reduce irregular migration, and promote greater respect for human rights." U.S. Border Patrol agents regularly partner with Mexican federal law enforcement along the Guatemalan border to help train and advise their Mexican counterparts along chokepoints where illicit trafficking is most prevalent. The U.S. military and intelligence communities regularly work with Mexican authorities to thwart transnational criminal organizations (i.e., the drug cartels) and help the Mexican navy interdict illicit goods, such as fentanyl shipments from China. Given the heroin- and fentanyl-fueled crisis here in the United States, which is responsible for over 40,000 deaths in 2016 alone, these efforts are a crucial pillar of U.S. national security.
With a persistent media focus on more glaring global threats, such as North Korean nuclear weapons and Russian threats to democracy, it is easy to forget that our neighbors south of the border are equally deserving of America's attention. Violence in Mexico is at an all-time high, with 25,340 homicides occurring last year alone. Gang violence and the breakdown of civil society in Central America are causing mass emigration through Mexico and across our southern border. Immigration reform and border security here in the U.S. are necessary and urgent parts of the solution, but so is recognizing that Mexico is a partner on this issue, not an enemy.
While U.S.–Mexico security cooperation has remained strong at the operational level, political relations have clearly been strained by a rhetorically heated debate on border security and NAFTA negotiations. Some Mexican officials have demonstrated a willingness to forgo security cooperation as negotiating leverage to keep favorable NAFTA terms intact. Such setbacks will only make our situation on the border more difficult. It is time for a reset in relations, and if we are willing to look, we may find a willing partner in Obrador as he seeks to decrease corruption and tackle uncontrolled immigration across Mexico's southern border.
The interests of the U.S. and Mexico in Central America are clearly aligned, and our role should be one of supporting Mexican leadership in the region, a far preferable solution to tackling the issue ourselves with potentially endless U.S. resources. The Merida Initiative should be kept in place and even expanded to support a new Mexican border-police force. The U.S. and Mexico should work together to support and expand existing socioeconomic development programs in Central America, such as the Plan of the Alliance for Prosperity in the Northern Triangle. Rebuilding the civic fabric of Central American countries is the only long-term solution to stemming the flow of illegal migration, and without Mexico as a willing partner, the U.S. will continue to fight an impossibly uphill battle.
NOW WATCH: 'Trump Issues New Government Shutdown Threat Over Border Wall'