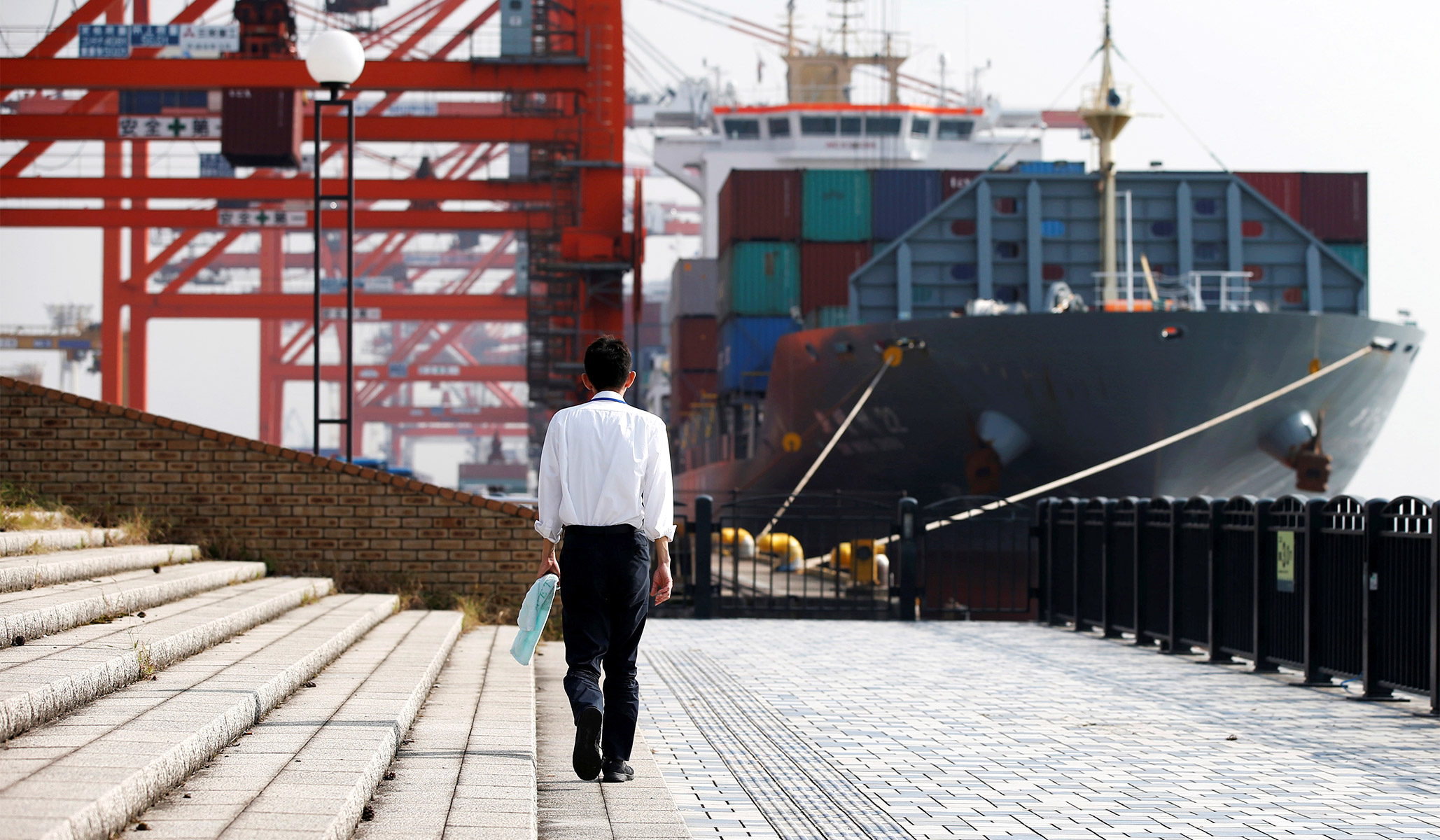 We'll pay a steep price for sitting this one out.
The EU and Japan just signed a trade agreement, while the U.S. sat on the sidelines. This was a bad move on America's part, because latecomers will ultimately find themselves with no option but to accept the terms of the deal.
How do we know this? It was America's own strategy with the postwar General Agreement on Tariffs and Trade (GATT), the North America Free Trade Agreement (NAFTA), the Central America Free Trade Agreement (CAFTA), and the World Trade Organization (WTO) itself. With those agreements, the United States set parameters and precedents that have become the backbone of the global market. But now, the European Union — with an economy similar in size to America's, at 25 percent of global GDP — has teamed up with Japan, which produces another 5 percent of global GDP, to take the lead.
So why was the U.S. missing from the table? First, because we abandoned the Trans-Pacific Partnership (TPP), which included Japan and a dozen other countries from around the Pacific Rim, covering over 40 percent of the global economy. Second, because we demanded renegotiation of key agreements such as NAFTA on terms that would raise barriers to trade, in effect backing away from our own approach to trade. Third, and more recently, because our use of unilateral tariffs and other trade obstructions represents an embrace of protectionism that has isolated us from partners and competitors alike.
The EU–Japan deal sends a message that while the U.S. is pulling back from the global economy, other countries are not afraid to step forward. The agreement removes tariffs from imports and exports such as wines, cheeses, cars, and electronics. As Japan's markets open, EU companies will save a little more than $1 billion a year. EU manufacturers and farmers will receive a massive tax cut — not to mention better access to the Japanese market than their U.S. counterparts enjoy.
This will very quickly reduce U.S. market share and sales. But the long-term effects are worse. The EU and Japan, for example, are not home to the global leaders in film and music. Their approach to trade will not protect those copyrights to the extent we would insist on. Film and music producers will quickly find it harder to assert their ownership of those rights and the revenues they produce.
The rest of the world is starting to make rules without us.
On the other hand, the EU places great value on "geographic indicators" on items such as wines, cheeses, and other food products. American producers of Swiss cheese, Parma ham, or Dijon mustard could find themselves frozen out of the market unless they change their product names, labels, and marketing strategies. And in environmental areas, the EU's approach is guided by its "precautionary principle," which limits marketing of genetically modified foods, cutting-edge pharmaceuticals, and "foodaceuticals." This is okay with the EU because Europe is not a big originator of such things — but America is.
So, not only are the EU and Japan asserting global leadership, but their template contains many elements that would block us where we are strong. The global market they shape will not be closed, per se, but it will be different in numerous ways from the global market that we have shaped — ways that will not play to our strengths.
If you are not a rulemaker, you must follow rules made for the benefit of others – and the rest of the world is starting to make rules without us.
NOW WATCH: 'China Tariffs: We Can Do Better'
[jwplayer dLXP3J8e-mFslriqe]