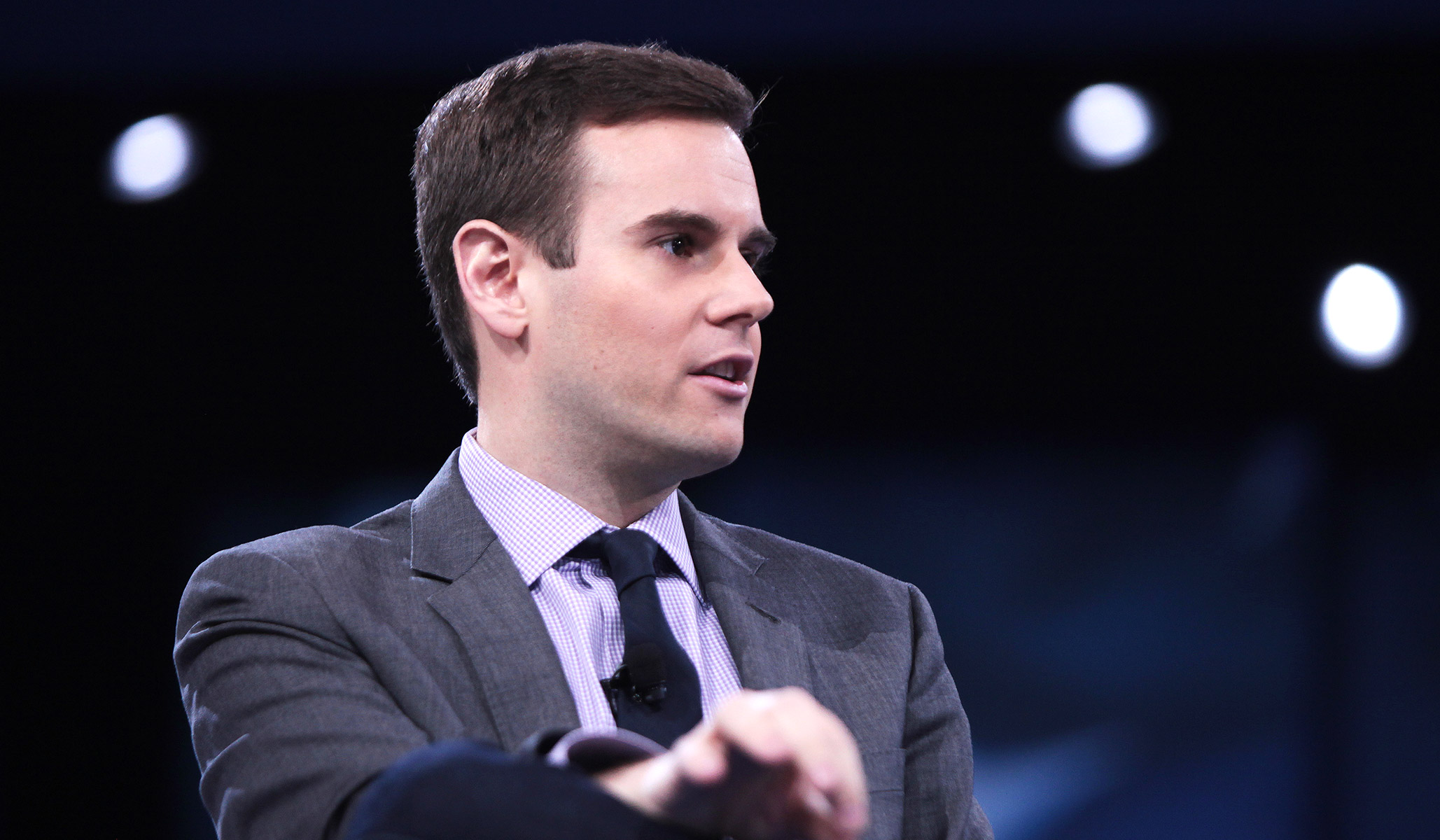 One can be a conservative Christian and find allies among gay, secular libertarians.
On July 18, the Christian news website LifeSiteNews published a strikingly accusatory essay entitled "The Gaying of Fox News," which was the writer's response to the network's hiring of the political editor of Townhall.com, Guy Benson, who is both gay and a Christian.
The author, Doug Mainwaring, pointed to Benson's prominence on the network and also to the frequent appearance of gay guests on Bret Baier's 6 p.m. news show as reason enough to believe that Fox News has lost its way.
"Once regarded by conservatives as the country's sole red, white and blue national television news network, Fox News is increasingly showing its rainbow colors," Mainwaring wrote. Here lies the problem with his argument: Fox News may wear the colors of the rainbow flag or the American flag, but the network has made no claim to be a faith-based organization, so it has no duty to abide by any particular religious convictions.
This may come as a shock to some people, but our Constitution protects every religious identity. Some people might also be surprised that Benson has recently become a phenomenon in the conservative movement, because it proves that you don't have to be straight to be a conservative.
Mainwaring's argument is based on a misunderstanding of the word "conservatism," which means different things to different people. Some Christians are more likely to describe themselves as conservatives than as followers of Christ. Nonetheless dozens of denominations of Christianity and also other religions share similar conservative principles, although they may diverge on issues such as homosexuality.
Christians who are also constitutional conservatives must realize that the Constitution does not outlaw homosexuality. Many Christians like myself have gay family and friends who may not be living a lifestyle that fits within our religious convictions, but we still can fight alongside them for the things we do agree on. This point escapes Mainwaring in his narrow-minded attack on Fox News.
As we go through life, many of us will radically change our ideas through exposure to many different people. This is not a bad thing, As the Jesuits at Georgetown University say, we are not afraid of diversity; understanding how others see their God strengthen our relationship with God and increases our confidence in our own beliefs.
Meanwhile, as we tackle life's biggest questions, we're bound together by a common American identity. This identity is the sacred trust we all share as citizens, standing by one another as we defend against threats to our liberty. That's why I, as a Catholic man, can be allies with anyone who recognizes that no other country defends our rights as firmly as we do.
Fox News is the largest right-wing cable news platform because it reflects and honors this shared American identity, and encourages patriotism — just as our president defends the Constitution, though his conservatism may not be orthodox and moralists may dislike him personally.
Mainwaring seems to have more in common with censorious social-justice warriors than constitutionalists.
Meanwhile, the Left is increasingly defying constitutional principles, flirting with socialism and statism, because it no longer believes in our capacity to self-govern. Those of us in college are watching our peers sink further and further into left-wing authoritarianism as they demand that paternalistic administrators disregard our First Amendment rights when our ideas don't fit into their narrative. "Liberty is never more than one generation from extinction," as Reagan said. Today we are defending the Constitution alongside a wide array of right-wing principles
Yet Mainwaring, who is gay himself, condemns gay marriage because of his faith and would like Fox to do the same. "Our conservative urban elites — once reliable brethren and fellow travelers — have drifted into libertarianism in order to more comfortably accommodate their sophisticated secular values," he writes. Ironically, he seems to have more in common with censorious social-justice warriors than constitutionalists, calling on daddy Rupert Murdoch to accommodate his orthodox Christian principles by excluding gay voices on the channel.
Moreover, he accuses Bret Baier of valuing "sodomy over the tenets of his Catholic faith," because Baier congratulated Benson on his recent engagement to a man. But Benson is not Catholic, and Baier's praise ("Guy — congratulations! . . . Thanks for sharing the moment. Love is cool") was not directed toward gay marriage as an institution.
Mainwaring also attacked writers at the Wall Street Journal, the Washington Examiner, and National Review for offering similar congratulations to Benson: "In so doing, they reveal they are not true conservatives."
But there is no "true conservative" standard to which we can hold others accountable. The word "conservative" no longer suffices as a complete identity, and I couldn't be happier about that. In the next few years, you'll find libertarians and young people who have found objective reasons to accept the existence of God coming back to the Church — they'll have realized that no worldview is complete without divine revelation.
Mainwaring ends his diatribe by saying, "Bottom line: Don't expect truly 'Fair and balanced' reporting on LGBT issues from Fox News." What he really means is that Fox doesn't promote his particular religious convictions.
As the most-watched cable news network, Fox News is focused not on pigeonholing itself but on reporting the news to Americans. Meanwhile, the Eternal World Television Network (EWTN) and the Christian Broadcasting Network wins the loyalty of viewers who do subscribe to socially conservative religious beliefs.
Fox News, however, is where much of the national conversation happens, and religious conservatives should realize that it's not a bad thing to engage with someone who is on our side even though he doesn't espouse orthodox Christian principles. Debating with our allies helps us understand God and carry out the vision that the Constitution dreamed of for our country.