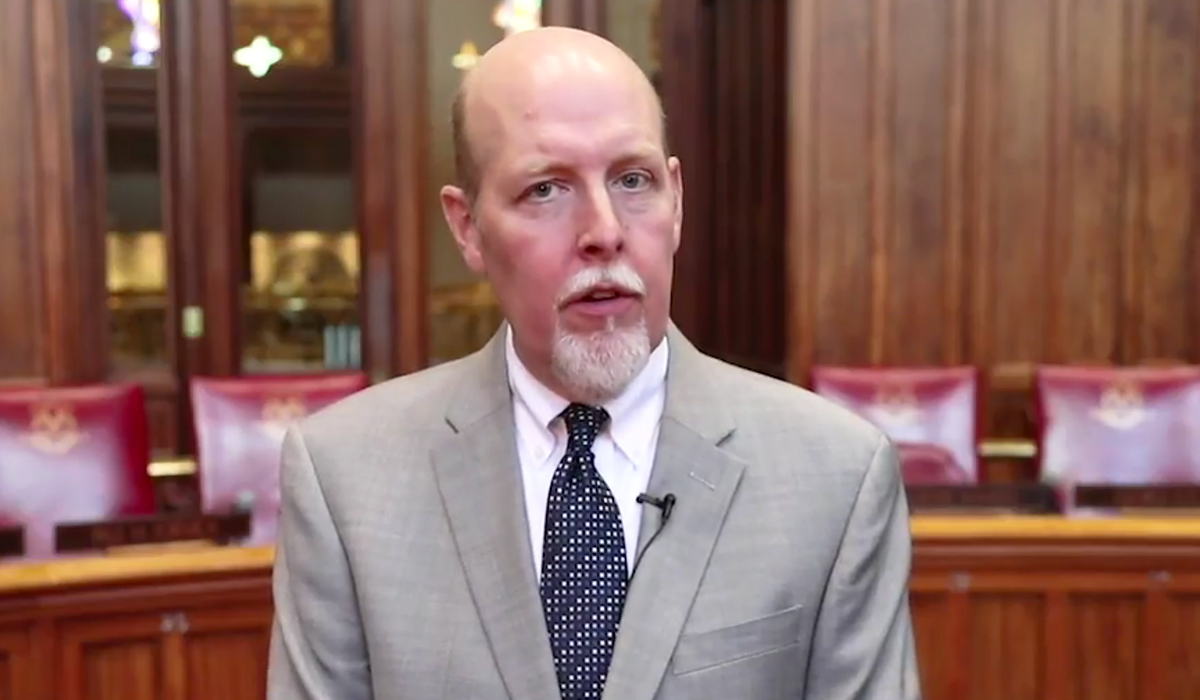 The voters of Connecticut are on the brink of revolt. First laid low 26 years ago by an income tax foisted on them by Governor Lowell Weicker, and then, in the last decade, hit by Governor Dan Malloy's billion-dollar-plus tax hikes and raid-the-treasury deals benefiting state-government unions, they are feeling the pain. Once atop state-based lists of economic indicators, the Nutmeg State now often pulls in at No. 50. Connecticut's Democrat-dominated political class, special interests, and business-tormenting bureaucrats have allied to ensure the state's failure to truly recover from the Great Recession. The flight of residents and companies big and small continues apace.
As this has played out over a quarter century, the state Republican party has proven weak, if not anemic. And yet the mounting fury of blue Connecticut residents is making the state a shade of purple, with the possibility of a redder hue in November. In the senate, Republicans and Democrats are tied, 18 to 18, and in the House, where Dan Malloy once enjoyed a veto-proof majority, Republicans are only five seats shy of control.
Connecticut holds its primaries August 14, and the Republican contests really matter this year. We strongly urge the GOP voters to give their nod for lieutenant governor to state senator Joseph Markley.
The lieutenant governor, who presides over the senate among other duties, is a position that has been very consequential in Connecticut's decline. The Lowell Weicker tax increase depended on the tie-breaking vote of a lieutenant governor and so did Dan Malloy's sweetheart union deal.
We have no doubt that Joseph Markley, if ever faced with such a choice, would make the right one. He has written for this website, and his conservative bona fides are so excellent that Bill Buckley held a fundraising event for him when he first sought office in 1984. He is a lawmaker of great principle, discernment, eloquence, and energy. He knows how the legislature works, in ways formal and informal. If there is to be reform in Connecticut, we believe Markley will be integral to it.
Endorsed by the state Republican convention this May, he has two primary opponents: New Britain mayor Erin Stewart and Darien first selectman Jayme Stevenson. They are mixed bags at best. Stewart is averse to dealing harshly with union bosses, is a consistent municipal tax-raiser, and has a weakness for massive boondoggles (like the ghost-passengered "Busway" that cost taxpayers $1,000 an inch and saddles them with annual subsidies of many millions). She has also injected identity politics into the GOP race, condemning the party's endorsed ticket (Danbury mayor Mark Boughton and Markley) as "two white men." As for Stevenson, who now calls herself a "conservative," she has for years made a hobby of urging the GOP to rid itself of social conservatives. And in a state where there are no highway tolls, and where voters hate the idea, Stevenson has repeatedly expressed her openness to them. This would be electoral poison for her running statewide.
As for the gubernatorial race, there are five candidates vying for the GOP nomination. None excites us, although it's worth noting that businessman Bob Stefanowski's economic plan has earned the blessing of Art Laffer and Larry Kudlow. Each of the hopefuls would be far better than the Democratic party's possible candidates (lefty Ned Lamont and former convict Joe Ganim, the corrupt politico now in his second turn as Bridgeport's mayor). And, of course, better than the incumbent, Malloy, who retires as one of the nation's most despised chief executives. If he thought his job was to throw Connecticut into a desperate fiscal crisis, then he leaves office with the task nearly complete.