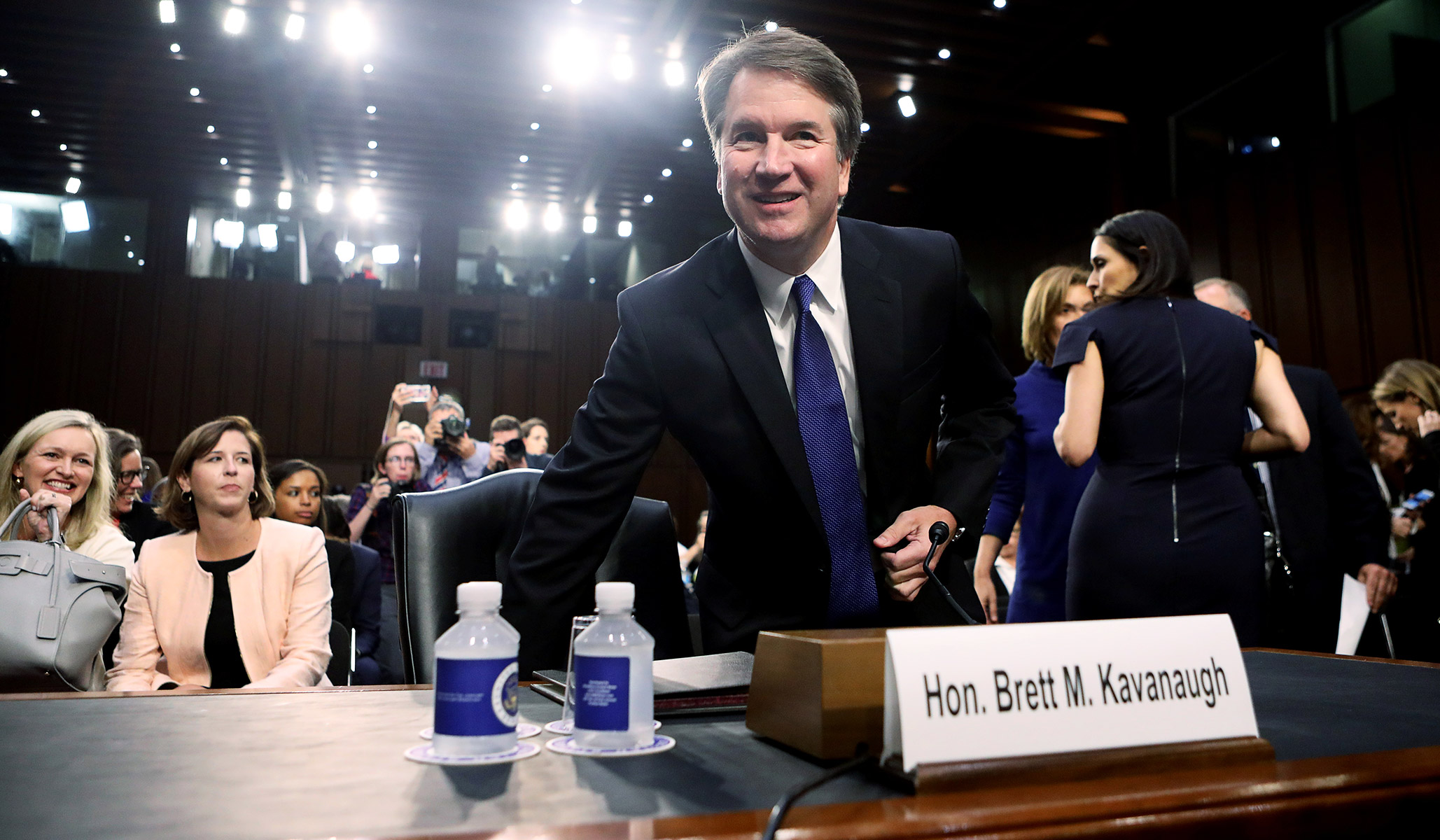 It's reasonable to hope Kavanaugh will vote to overturn Roe. It's also proper for him not to commit to doing so.
MSNBC host Chris Hayes tweets, "Every person I know who believes abortion is a horrible evil, that Roe was wrongly decided, and that current law is a moral stain on the country is extremely invested in Kavanaugh's confirmation, whose judicial views on these questions are, of course, entirely unknowable."
It's a clever line, but I think it gets more wrong than right.
Speaking for myself — but I trust not only for myself — I very much want the Supreme Court to stop pretending that the Constitution protects abortion. I think that there is a good chance that Judge Kavanaugh, if confirmed, will vote that way, and it's one of the reasons I want him confirmed. While I think Hayes overstates how often this happens, Republicans sometimes speak as though we have no idea at all what Kavanaugh thinks about Roe, and that's preposterous. The judge is an intelligent man with a conservative view of the judicial function, which nearly precludes thinking that Roe was correctly decided as an original matter; and someone who sees Roe was a serious mistake is a lot more likely to vote to overrule it than someone who doesn't.
But I can't guarantee that Kavanaugh would vote to restore legislative authority over abortion policy. People who claim that they know he would vote that way are going beyond the evidence and should be corrected.
Why won't Kavanaugh just tell us how he would vote in such a case? First, because a lot of people, quite rightly, think it would be improper for a judicial nominee to make that kind of commitment in advance of hearing a case. (A lot of people, with less justification in my view, sincerely think it would be improper for a nominee to share his thoughts even about previous cases. Justice Ginsburg, for example, seems to fall into this category.)
Second, because making that kind of commitment about any charged political matter would strike many people as improper, and as evidence of an improper political deal, and thereby make confirmation less likely.
Third, because Roe in particular has the support of many senators and, in polls, most voters. Promising to overturn it would make confirmation unlikely. The poll results, however, deserve a few asterisks. An important qualifier is that the Court's rulings on abortion are incompatible with, and have been used to strike down, policies that also have public support. (I go into this a bit more here.)
Another important qualifier is that wanting Roe to remain part of our constitutional law is not the same as insisting that nobody who disagrees should be on the Supreme Court. I have never seen anyone poll whether voters believe a justice should be confirmed "even if he refuses to commit to upholding Roe v. Wade," or "even if there is reason to think he would vote to overturn it." My guess — which is only a guess, albeit one informed by the evidence of public ambivalence about abortion — is that a significant number of people who want Roe to stay don't think nominees should be vetoed over the possibility he won't agree. On the evidence of the confirmation of Justice Neil Gorsuch, a majority of the Senate is willing to vote to confirm someone who has given us some reason to think that he is anti-Roe.
No doubt this is extremely frustrating for Roe's most devoted supporters. They can't make a nominee commit to overturning the decision and then block him on that basis. They can't make a nominee commit to upholding it and thus neutralize him on the issue. And they don't have enough support to defeat a nominee for refusing to commit while showing signs of skepticism toward their cause. Their problem is just that Roe is less legally and politically secure than they wish it to be.