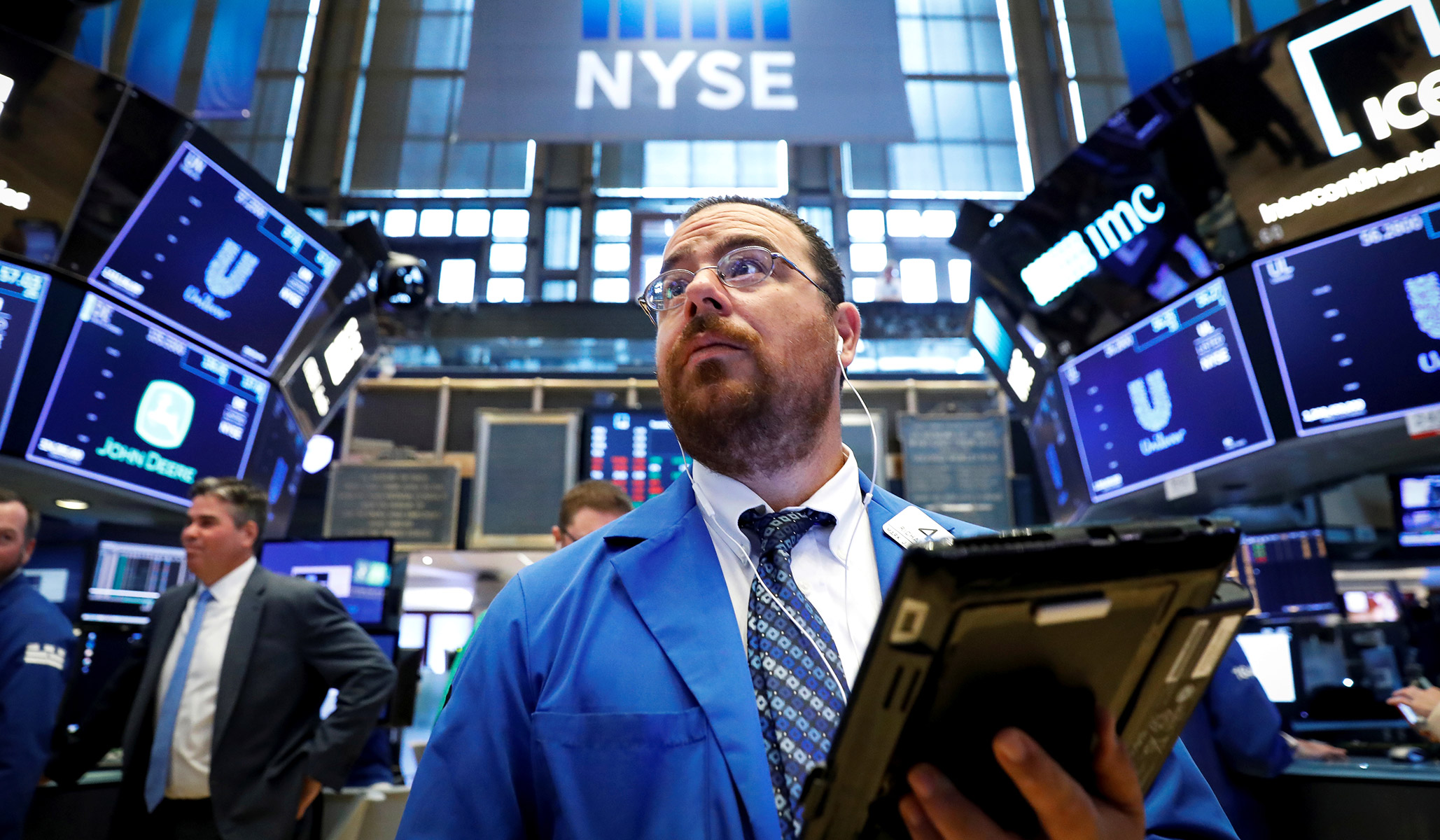 Look at the economy.
'Are you better off now than you were two years ago?"
Republicans should ask voters this key question during the 2018 midterms. It would shift the debate from the childish and shrill Resistance to the mature and optimistic topic of Results. By nearly any measure, Washington's unified Republican government has improved things for every American since the last election.
The economy is roaring, thanks to Republican public policy. Obama's "You didn't build that," anti-business hectoring has been replaced by gratitude. For each new federal regulation, 22 asphyxiating rules have been scrapped. And $1.5 trillion in GOP tax cuts have supplied widespread levy relief and concrete incentives to work and produce — despite unanimous Democratic opposition.
The effects are stunning:
• Two years ago, the economy was gasping. GDP growth was 2.3 percent for the second quarter of 2016 and averaged 1.9 percent  for that year's first half. For 2018, the analogous figures are 4.2 percent and 3.2 percent. This quarter's expansion is exactly twice Obama's eight-year, 2.1 percent average. Democrats urged Americans to resign themselves to Obama's sluggish "new normal." Two years later, the Democrats' surrender to stagnation has succumbed to the Republicans' restoration of robustness.
• The capital markets are soaring, at or near record highs. Two years ago, the Dow Jones Industrial Average stood at 18,066. On Sept. 13, 2018, the Dow closed at 26,145 — a 45 percent increase. Similarly, the NASDAQ is up 55 percent, and the S&P 500 has climbed 37 percent. So, millions of Americans with 401(k)s, IRAs, and other investment and retirement accounts are savoring trillions in new wealth.
• Average hourly wages two years ago were $25.74. For August 2018, that number reached $27.16 — up 5.5 percent.
• Median household income was $60,309 in 2016. By 2017, as the latest Census Bureau data showed Wednesday, it reached a record $61,372 — up an inflation-adjusted 1.8 percent.
• Unemployment in August 2016 was 4.9 percent. Last month, it fell to 3.9 percent. Joblessness also improved for adult women (4.5 percent versus 3.6 percent), blacks (8.1/6.3), Hispanics (5.7/4.7), teenagers (15.6/12.8), and those without high-school diplomas (7.3/5.7). For most of these groups, unemployment is at or near record lows.
• Two years ago, 263,000 applied for initial jobless benefits. For Sept. 1, 2018, that figure plunged to 203,000 — the lowest since December 1969.
• The poverty rate in 2016 was 12.7 percent. The latest, for 2017, was 12.3 percent.
• According to the latest data, the number of Americans on food stamps fell from 43.5 million in June 2016 to 39.3 million in June 2018 — a 9.7 percent improvement.
• The number of Americans with health insurance rose from 292.3 million in 2016 to 294.6 million last year. Employers now cover many Americans who have returned to work. Since 2017, association health plans and other GOP reforms give Americans medical options beyond the smoldering ruins of Obamacare.
• The home-ownership rate has risen from 62.9 in the second quarter of 2016 to 64.3 in  2018's second quarter.
• The Consumer Confidence Index has climbed from 101.1 in August 2016 to 133.4 in August 2018 — its highest reading since October 2000.
• Two years ago, the National Federation of Independent Business's Index of Small Business Optimism was 94.4. In August 2018, it hit a record 108.8, topping its previous, Reagan-era peak of 108 in July 1983.
Overseas, the GOP ditched Obama's "lead from behind" policies of apology and appeasement. Two years later, Republican peace through strength advances American security.
• On Sept. 10, 2016, North Korea exploded its second nuclear-test weapon in that year alone. The Hermit Kingdom also test-fired a ballistic missile that August 24, at least the eighth such launch through that date in 2016. Two years later, Little Rocket Man's atomic tests have stopped. His rockets neither fly across the Pacific, nor did they roll across Kim Il Sung Square during last Sunday's 70th anniversary parade. Instead, Washington and Pyongyang are negotiating the de-nuclearization of the Korean Peninsula. Kim's former U.S. hostages are back home, as are the remains of many GIs killed in the Korean War.
• Obama's borderline-treasonous air-freight delivery of $400 million in laundered Swiss francs to an Iranian-government jet at Geneva's airport foreshadowed his unfreezing of another $115 billion in financial assets claimed by Earth's No. 1 state sponsor of terrorism. Today, Iran struggles to finance radical-Islamic bloodshed, thanks to the GOP's tough new sanctions. As the ayatollahs tighten their belts, the Iranian people ponder regime change — even as former secretary of state John Kerry violates the Logan Act by conducting his own freelance diplomacy with Tehran to rescue the wretched, vacated Iran-nuke deal.
• Two years ago, an Obama-tied group called One Voice used part of its $350,000 in "U.S. grant funds to support a political campaign to defeat the incumbent Israeli government" of Benjamin Netanyahu, according to a U.S. Senate report. This U.S. election meddling epitomized the rancid relations between Washington and Jerusalem under Obama. Today, the American–Israeli friendship could not be warmer, as confirmed by last May's movement of our embassy from Tel Aviv to Jerusalem.
• Obama let most of America's prosperous NATO allies free-ride atop the Pentagon budget. Today, President Donald J. Trump's tough-but-fair diplomacy finally has NATO members paying more of their fair share for collective safety — ultimately the 2 percent of GDP to which the alliance's heads of state re-committed themselves at the end of their latest summit in Brussels. "I would like to thank President Trump for his leadership on defense spending," NATO Secretary General Jens Stoltenberg said last July.
Democrats would rather discuss anything but this good news. From journalistic fabrications, widely refuted "quotes," and anonymous opinions, they contend that President Trump is too mentally ill to govern. Rather than practice psychiatry without a license, the GOP should look past the unhinged, growingly radical, increasingly violent Democratic Left. Instead, they should remind voters how — in under two years — Republicans have made America great again.