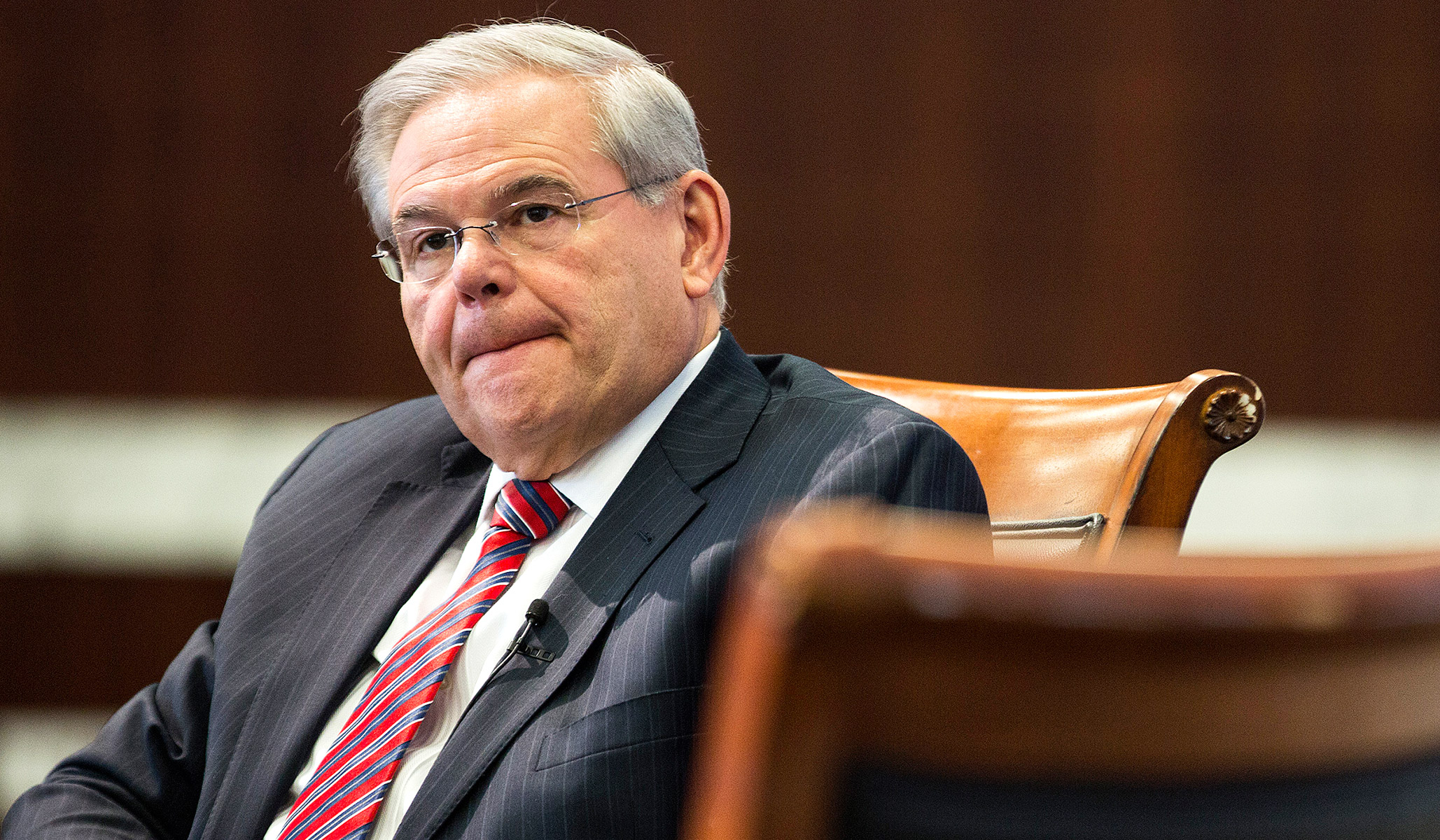 His Senate seat hinges on whom Garden State voters hate more: him or Trump.
This election is a tale of two chambers. In the House, Democrats are primed to make large gains, sweeping into a majority thanks to suburban voters who are sick of President Donald Trump's antics. In the Senate, on the other hand, the Republicans appear to be in good shape, thanks to a highly favorable map that includes such GOP pickup opportunities as North Dakota, Missouri, Florida, and New Jersey.
Wait . . . New Jersey?
No, that is not a typo, nor is it a fever dream of a conservative deeply invested in the idea of keeping Chuck Schumer in the minority. New Jersey may very well be in play this year because the Democrats have renominated Senator Robert Menendez, easily the most crooked member of the upper chamber today, and one who must rank in the top tier through its whole history (which is really saying something!).
Last year, Menendez went on trial for corruption over his cozy relationship with Dr. Salomon Melgen, a Florida ophthalmologist who is himself serving a lengthy sentence for defrauding Medicare to the tune of tens of millions of dollars. The specifics of Menendez's alleged crimes are too unseemly to be detailed on the e-pages of what is a family magazine. Suffice to say that he was accused of doing favors in government for Melgen in exchange for personal luxuries and kickbacks.
Menendez managed to escape the slammer thanks to a hung jury in his trial, and more generally the inevitable problem that prosecutors face when they take corruption cases to court: What is an innocent friendship in politics, and what is a quid pro quo? Menendez's fellow senators, mind you, were not so epistemologically hamstrung. They can tell a crook when they see one, which is why he was "severely admonished" by the bipartisan Senate Ethics Committee and ordered to pay back the cash value of some of the gifts he accepted.
Even by the standards of New Jersey — hardly the most ethical of state political systems — Menendez's defalcations are pretty eye-popping. If he were running for reelection in virtually any other state or any other cycle, he'd be deep in the hole. But this is New Jersey, where crooked pols go hand in hand with Springsteen anthems. And it is 2018, when voters appear to be less than enthusiastic about electing Republicans.
And yet . . .
A Quinnipiac University poll taken last month was an almost unmitigated disaster for Menendez. He registered a lead of six points, but his reelect number stood at a dismal 43 percent. By comparison, Quinnipiac found Menendez up by 17 points in mid-March. And if one looks under the hood of the latest Quinnipiac poll, Menendez's standing goes from bad to worse. By a margin of 49–16, voters say that Menendez was involved in serious wrongdoing. His approval rating is at 40 percent, disapproval at 47 percent. And his favorability rating is a terrible 29 percent.
Republican nominee Bob Hugin, a former pharmaceutical executive, is looking to capitalize on this by effectively running a version of the campaign that Democrat Doug Jones ran in Alabama against Republican Roy Moore last year. Hugin is touting his outsider status and his work in the medical-services industry to try to win over the independents he will need to win. He's pro-choice and pro-gay-rights and is looking for middle ground on immigration.
His main theme is . . . you guessed it . . . political corruption. He is betting that when voters hear the unseemly details of Menendez's relationship with Melgen, their level of disgust will put the Republican over the top. New Jerseyans are a frustrated lot — among other problems, outmigration among young people is being driven by a very high cost of living. And Hugin reckons that he can argue convincingly that Menendez was too busy helping himself to advance the interests of his state.
Will it work? It might. But Menendez has a card to play as well — Donald Trump, whose job approval in the Quinnipiac poll was a wretched 33 percent, compared with 63 percent disapproval. That is substantially worse than even Menendez, who was put on trial for misusing his office. Menendez is going to argue that Hugin will serve the reviled president if he gets elected.
Any other year, I'd bet that Menendez would be toast, even in a state as solidly Democratic as New Jersey. But at this point most of the election analysts rate New Jersey as "lean Democratic," which sounds about right to me. It just goes to show how badly the president's standing is outside his core constituencies.
Still, Hugin has a chance, and this race is surely one to keep an eye on. If, as voters start to think more carefully about the election this month, the polls continue to tighten, that will be an early indicator that Hugin can pull off the upset.