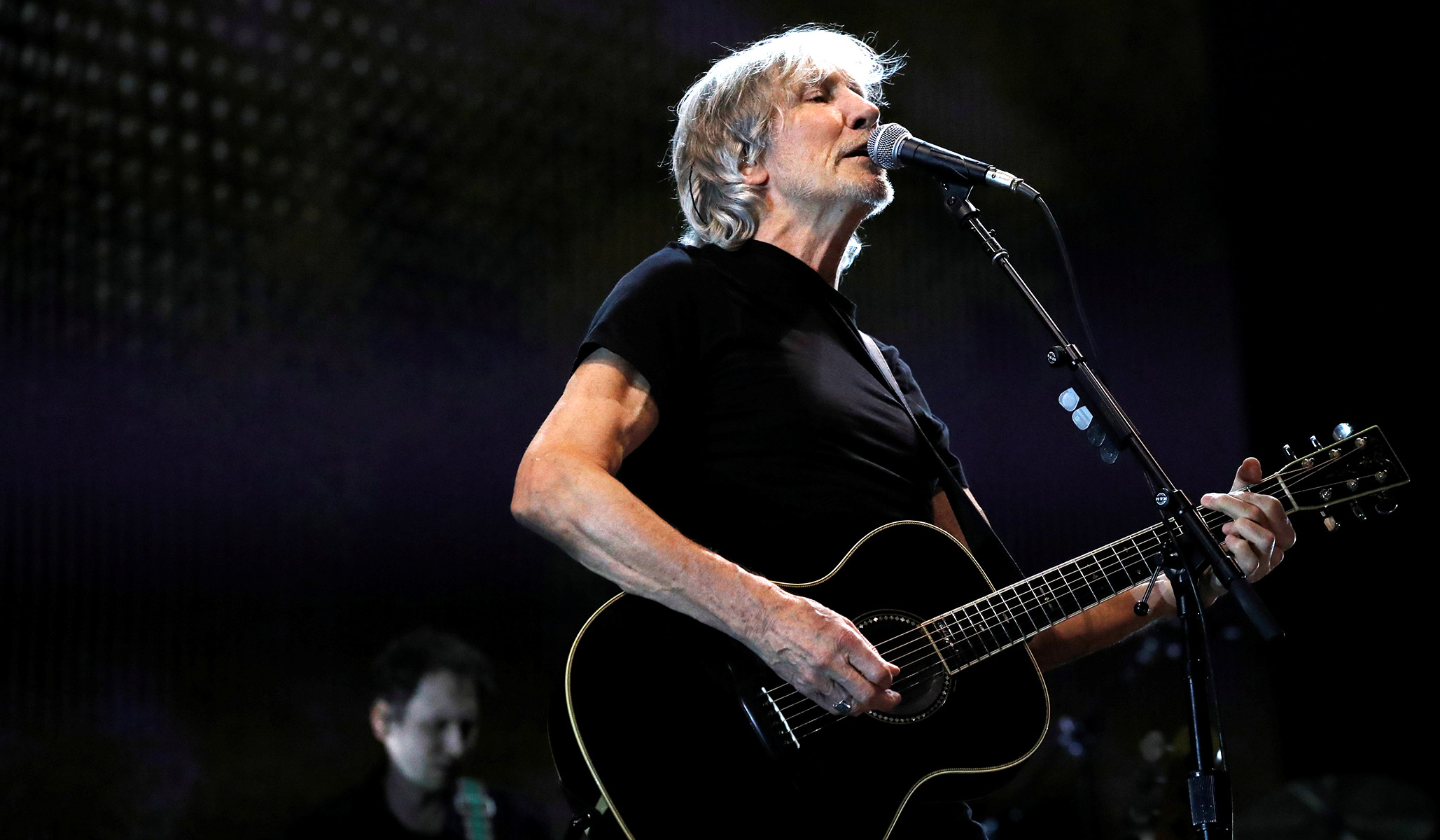 A rock star, an aide to Andrew Cuomo, journalists, and Ecuadoran government officials had stakes in a shakedown of the oil company. It almost worked.
The slow unraveling of the case against Chevron has been eye-opening, not least for the glimpse it offers into the way money moves through the progressive activist world.
The background: Chevron was accused of inflicting horrible suffering on the people of Ecuador through mismanagement of drilling operations there, contaminating the groundwater and exposing thousands of people, mostly in nearby indigenous communities, to a stew of toxic sludge. The most obvious problem with the case was that Chevron had never drilled for oil in Ecuador; it acquired Texaco, which had done so years before, in partnership with the Ecuadoran state oil company. At the conclusion of its operations, Texaco received a formal certification from the government of Ecuador that it had cleaned up after itself (at a cost of about $40 million) and that it was released from further liability for the operations, which were continued by the state oil company. Like many state oil companies, Ecuador's had at times been something less than scrupulous in its observance of environmental standards. Its operations are likely the source of the pollution in Ecuador.
But American lawyer Steven Donziger, an old basketball buddy of Barack Obama's, managed to obtain a $9.5 billion judgment against Chevron in an Ecuadoran court. Chevron complained that this judgment was the product of corruption, that Donziger et al. had falsified evidence, paid off allegedly neutral experts, bribed judges, and more. Chevron took those complaints to court in the United States and was successful.
More than successful, in fact: In 2014, Chevron won a racketeering verdict against Donziger under the RICO statute, with the judge finding that the case had been in essence a grand act of extortion executed through bribery, money laundering, and coercion. U.S. District Judge Lewis Kaplan in his opinion is flabbergasted, describing plaintiffs' misdeeds that
include things that normally come only out of Hollywood — coded emails among Donziger and his colleagues describing their private interactions with and machinations directed at judges and a court-appointed expert, their payments to a supposedly neutral expert out of a secret account, a lawyer who invited a film crew to innumerable private strategy meetings and even to ex parte meetings with judges, an Ecuadorian judge who claims to have written the multibillion-dollar decision but who was so inexperienced and uncomfortable with civil cases that he had someone else (a former judge who had been removed from the bench) draft some civil decisions for him, an 18-year-old typist who supposedly did Internet research in American, English, and French law for the same judge, who knew only Spanish, and much more.
After a lengthy exploration of bribery, money laundering, and other corruption, Judge Kaplan concludes: "The decision in the Lago Agrio case was obtained by corrupt means. The defendants here may not be allowed to benefit from that in any way. The order entered today will prevent them from doing so."
Chevron won, and Donziger and his allies were ordered to hand over to Chevron any money or other assets they had received or would receive in the future from their corrupt efforts.
Donziger later had his law license suspended.
In August of this year, the Second Circuit Court of Appeals affirmed Judge Kaplan's judgment, and Chevron also won its case at the Permanent Court of Arbitration at The Hague, which last month found that the judgment against Chevron "was procured through fraud, bribery and corruption and was based on claims that had been already settled and released by the Republic of Ecuador years earlier."
And yet the campaign against Chevron goes on.
Why?
A partial explanation may be found in a newly disclosed motion in the case, which had previously been released only in a highly redacted form. In it, Chevron's lawyers describe how Donziger used cash payments and grants of interest in the case to fuel the public-relations front in his extortion campaign against Chevron.
Bearing in mind that this is Chevron's view of the case, not that of the court, it is worth quoting at length not for its analysis but for its assertions of fact:
Donziger also paid a phalanx of activists and journalists to produce inflammatory media coverage against Chevron. Rex Weyler, a Greenpeace activist who wrote a blog post titled "Chevron's Amazon Chernobyl Case moves to Canada," was paid over $15,000. Canadian indigenous activist Phil Fontaine, who claimed in a statement to the media that Chevron "must be held accountable" for "devastating, and shocking" environmental harm, received an interest in the Ecuadorian judgment. Donziger also planned to give Canadian indigenous activist Ed John an equity interest in the Ecuadorian judgment.

Prominent Venezuelan-American activist Eva Golinger, who participated in the "dirty hand of Chevron" campaign orchestrated by Ecuador and the [plaintiffs], received a 0.125% interest in the Ecuadorian judgment.

Another prominent public supporter of Donziger's media campaign is Pink Floyd's Roger Waters, who also has an undisclosed interest in the Ecuadorian judgment.

Kevin Koenig, a senior strategist with Amazon Watch, who attended Chevron's shareholder meeting and contributed to the hostile media coverage surrounding it, was also paid thousands of dollars by Donziger.

Donziger budgeted $1,500 per month — later marked up to $2,500 — for public relations, including $500 per month for Reuters reporter Cristina Munoz.

Karen Hinton, long-time spokesperson for Donziger's team and an "important actor in the pressure campaign" received a 0.125% interest in the Ecuadorian judgment on January 11, 2017. Hinton regularly issues press releases under her name that Donziger has written or heavily edited.

Press releases issued by Donziger's team have also quoted Patricio Salazar and Aaron Page, both of whom have recently received interests in the Ecuadorian judgment. (Salazar and Page each held a 0.25% interest in the Judgment). Page, who also participated in preparing press releases and preparing investment agreements, was also paid nearly $100,000 in cash (to himself or his firm, Forum Nobis) out of Donziger's accounts based on invoices bereft of detail, including to the $50,000 kickback he received after transferring the balance of the CWP account to Donziger.

Donziger touted these false press releases — which, like "neutral" expert Richard Cabrera, he bought and paid for — to investors as evidence of "Chevron starting to feel serious pressure." ("Steven frequently sent his press releases to investors and potential investors, and had me do the same.").

A "key part" of Donziger's current "out-of-court strategy" is an Indigenous Rights conference in Alberta, Canada, organized by University of Calgary professor Kathleen Mahoney (the wife of Phil Fontaine, who holds a 0.175% interest in the judgment) that is scheduled to be held in November 2018. Mahoney wrote to Donziger that she believed that she could organize a conference that would "bring significant pressure to bear on Chevron to come to the table" but would need "some significant funding to pull it off."

Donziger agreed that the conference would "put enormous pressure on Chevron to come to table if executed well," and arranged funding for the conference.

Donziger authorized payment of a deposit of $50,000 and budgeted $200,000 for the conference even as Canadian counsel were representing to the court that their clients lacked funds for court costs.
The above-mentioned Karen Hinton is a former aide to Andrew Cuomo and the Democratic National Committee, and later went to work as New York mayor Bill de Blasio's press secretary. She wrote pieces on the controversy for the Huffington Post and Politico.
A very interesting article in the Miami Herald described how Vanity Fair's reporting on the case was corrupted — Donziger even apologized to contributor William Langewiesche for being "a little aggressive in the editing." Langewiesche denies any journalistic malpractice.
Regarding the budgeting of money for Munoz, a Reuters spokesman writes: "This has just been brought to our attention and we [are] looking into it."
Chevron wants the court to find Donziger in contempt because he "willfully and repeatedly has violated the RICO injunction, monetizing and profiting from the fraudulent Ecuadorian judgment by selling, assigning, pledging, transferring, and encumbering interests therein." The court is considering its claims.
Roger Waters, the rock musician, has denounced Chevron for its "greed," complaining that it is "disquietingly apparent that the rich and powerful are still much attached to the feathering of their own nests at any cost to others." Well. Documents submitted to the court show "George R. Waters" taking two equity positions in the case, one for 0.076 percent and one for 0.025 percent, through "Fenwick," presumably the firm of Mark Fenwick, Rogers's manager and an heir to the Fenwick department-store chain in the United Kingdom. That would come to roughly $9.6 million of a $9.5 billion judgment. You could feather a lot of nests with that. (I was unable to contact Waters or Fenwick for comment. Rock stars are really hard to get on the phone.) If taking in a few million dollars via an investment in extortion and bribery is not greed, then what is?
As Eric Hoffer's proverb goes: "Every great cause begins as a movement, becomes a business, and eventually degenerates into a racket." But this case began as a racket and then became a movement. There are many good-faith environmentalists in the world. These are not they. But that has not stopped progressive activists and their media allies from enabling this multi-billion-dollar extortion attempt — an attempt in which many of them had, and have, a financial interest of their own.
Correction: This article originally stated that George R. Waters took two equity positions in the case, one for 0.76 percent and one for 0.25 percent. The correct figures are 0.076 percent and 0.025 percent.