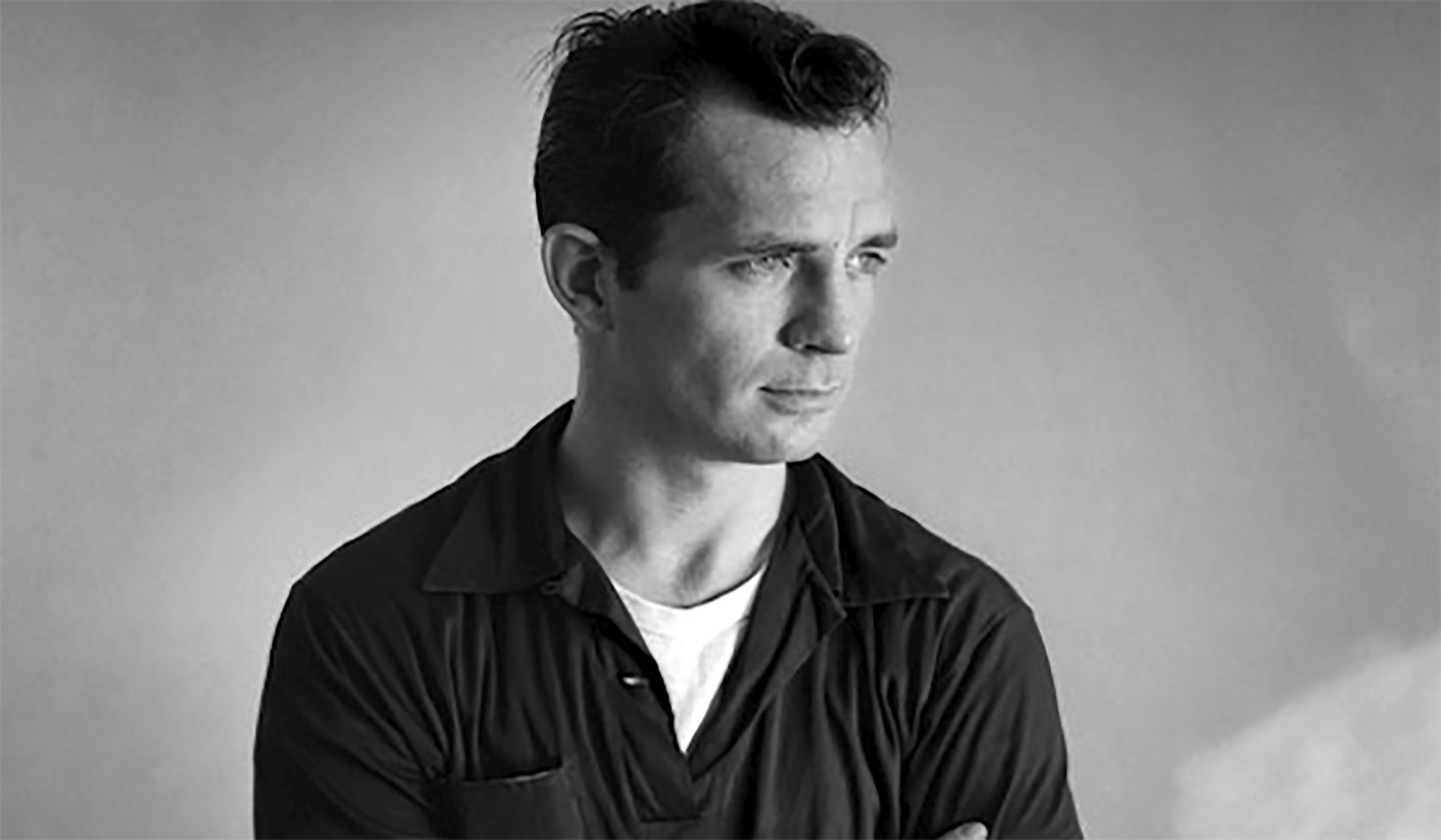 'All I write about is Jesus.'
It was an unseasonably cold day on October 24, 1969, at St. Jean Baptiste Church in Lowell, Mass. In a gunmetal-black casket, covered in flowers, lay Jack Kerouac, who had died three days prior, after his years-long battle with the bottle finally ended. In his notebooks, author John Clellon Holmes describes peering into the casket, seeing Kerouac's face, which appeared peaceful and mannequin-like, from the mortician's efforts, and resting a white rose on his head. He also recalls in his notebooks that Kerouac's hands were folded, with a rosary entwined between them.
I happened across Kerouac when I was in my second year of college and browsing through episodes of Firing Line. What does a libertine beatnik who avoided monogamy as if it were the plague and who hung around with controversial Marxists such as Allen Ginsberg have to say to the patron saint of American conservatives? William F. Buckley Jr. appeared characteristically poised in the grainy, archaic TV video, his transatlantic accent punctuating his palpable erudition. Kerouac was disheveled, drunk out of his wits, his days numbered — the episode was aired only a year before he died.
The topic was hippies: Buckley was in the presence of a professional student of the hippies, a "hippie-type," as he put it; Buckley described Kerouac as the man responsible for starting the "beat generation business." While this depiction of Kerouac is true, it's also misleading.
My days of being enamored with the enigmatic, guilt-laden Catholic author began after I witnessed Kerouac declare his faith to fellow Catholic William F. Buckley Jr. in front of a Firing Line audience that probably would never have expected an iota of orthodoxy from one of the founders of a countercultural revolution. Through his slurred words, he told Buckley that, as a Catholic, he believed in "order, tenderness, and piety." In that same episode, he also lambasted the politicized hippie movement, targeting Ed Sanders, the "hippie-type" who was sharing the stage:
You make yourself famous by protest. I made myself famous by writing songs and lyrics about the beauty of the things that I did and the ugliness, too. You make yourself famous by saying, 'Down with this down with that, throw eggs at this, throw eggs at that.' Take it with you. I cannot use your refuse, you may have it back.
As Kerouac aged, he reclaimed the Catholic identity he had inherited from his devout parents, although to the reader, the influence was often muffled under the Benzedrine and booze-fueled bacchanalia of his youth, especially when in the company of characters such as cowboy-Casanova Neal Cassady, a close friend of his. Toward the end of his short life, he rediscovered the Marian prayers from his childhood, when he'd been an altar boy. He even became incensed when anyone suggested that his writing didn't reflect his devotion. He once retorted, "All I write about is Jesus" during a 1968 interview with The Paris Review's Ted Barrigan, who had asked why he never wrote about Jesus despite his observance of Christianity. He also said that On the Road, his magnum opus and a staple of modern American literature, "was really a story about two Catholic buddies roaming the country in search of God."
Kerouac's conservative sentiments evolved with the hippie generation, and even though many on the left considered him a hero, he came to refer to them as the "Castro-jacketed New Left," and he loathed the counterculture his writing inspired in the '60s. He was fiercely anti-Communist and anti-liberal and was often described as both a nationalist and a patriot. He accused the "New Left" of not believing in "Western-style capitalism, private property, simple privacy even of individuals or families, for instance, or in Jesus or any cluster of reasons for honesty."
He was angry at how his seemingly free-spirited and sybaritic works had been mischaracterized and co-opted by many leftists. To his chagrin, his fans focused on the superficial bliss of transience and capriciousness conveyed by his Proustian prose, and ignored its deeply religiously contemplative nature. Kerouac eventually condemned in strong terms his fellow beat writer and close friend Allen Ginsberg, who was a Marxist indulging "pro-Castro bullshit." He ultimately became estranged from Ginsberg, although Ginsberg later claimed that Kerouac's alienation was one-sided.
The vagabond life Kerouac popularized was also possible due to capitalism. In "After Me, the Deluge," published posthumously in 1969, he wrote:
If it hadn't been for Western-style capitalism . . . free economic byplay, movement north, south, east, and west, haggling, pricing, and the political balance of power carved into the U.S. Constitution . . . I wouldn't have been able or allowed to hitchhike half broke thru 47 states of this Union and see the scene with my own eyes, unmolested.
As Kerouac approached death, he sought the solace of his faith especially through his mother, and he attempted to end his mercurial lifestyle by settling in St. Petersburg, Fla. He tried to return to regularly praying in the months before he died, when he was especially vulnerable and his health was ailing.
His years of binge drinking had cost him his mind and rotted him internally, and on October 21, 1969, he began coughing up his own blood — reportedly while reading one in a stack of National Reviews that he had sitting in his home.
Kerouac tried to highlight the spiritual context of his work to readers, but his audience often saw what they wanted to: a sense of purpose in an existence spent traversing the earth alongside friends who were similarly reckless and hedonistic, and all the excitement that follows the beatnik adventures. This lifestyle exhausted Kerouac and led to spiritual conflict and a penchant for solitude, but many of his fans idealized it as the script for a movement he didn't support himself.
Kerouac was misunderstood by everyone around him, and it seems clear that he barely understood himself — he was a misfit among misfits. But even in his often-addled state of mind, he sought God and truth.
In his address to the mourners at Kerouac's funeral, Father Armand Morissette said that the writer was "on the road once more, going further, alone by the waters of life." Wherever he is, I hope he finds the peace that even the miles on the road couldn't bring him.