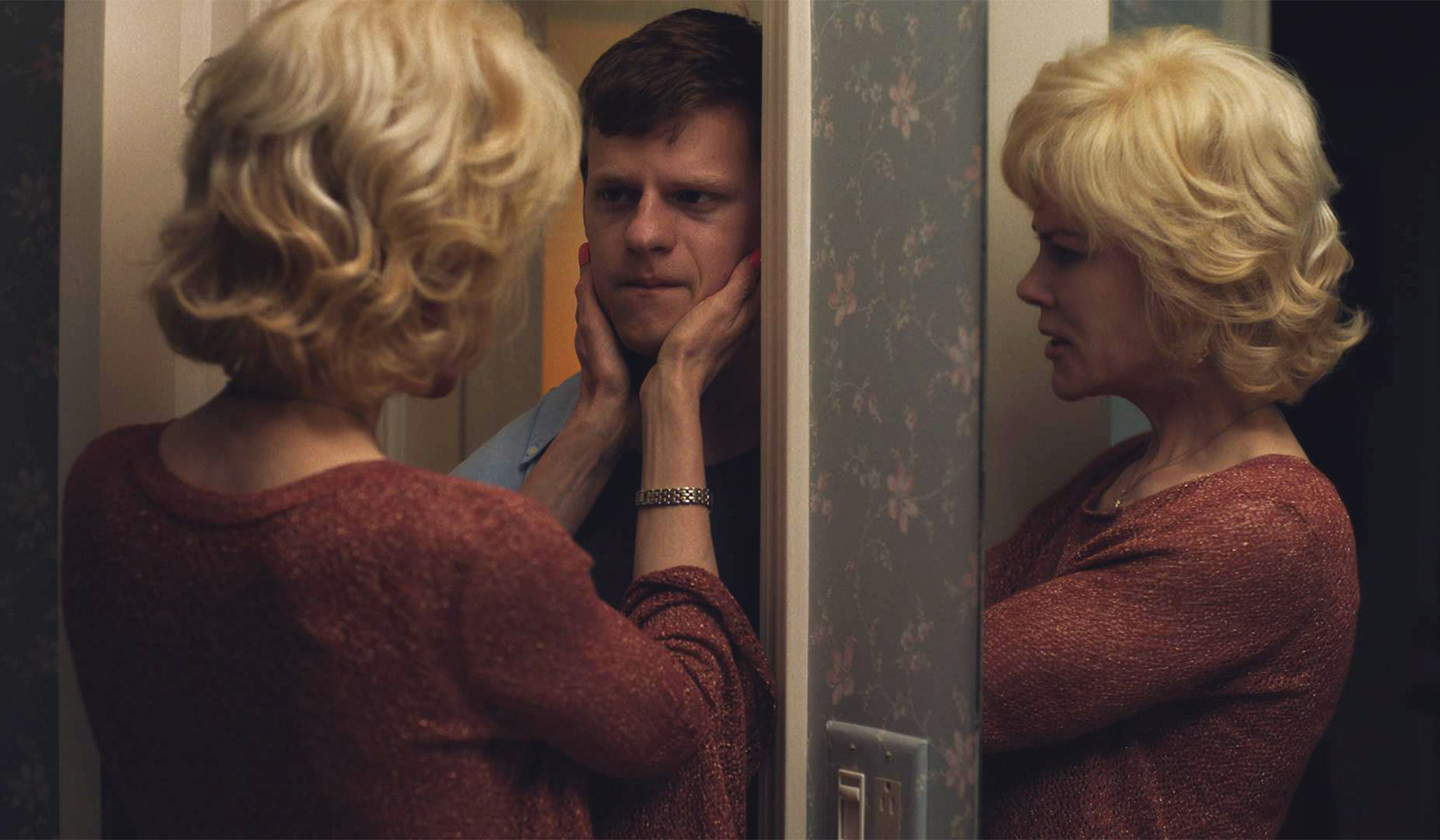 The gay hero finds paradise by the New York Times' light.
The new domestic melodrama Boy Erased pretends to be about an Arkansas teenager, Jared (Lucas Hedges), struggling to realize his sexual identity. The plot centers on this son of a Baptist preacher, rebelling against the gay conversion program insisted on by his parents (Russell Crowe and Nicole Kidman). Already ideologically loaded, the film's premise is also deceptive. But you can spot its real agenda in the constant, unconvincing effort to score points against religious thought, the institutional church, and traditional family structure — all followed by Jared's eventual salvation when his published memoir is anointed by the New York Times.
Jared's sexuality is just a come-on; it's part of the pandering that has replaced story and drama ever since the indie film movement turned from mass entertainment to social-justice partisanship. Young Jared never exhibits normal sexual impulses; he broods before feeling natural stimulation or curiosity. Details about alertness, personality, and experience are the stuff of art (providing the beauty, humor, and sensitivity that distinguish André Téchiné's Being 17 and Terence Davies's The Long Day Closes). But those observations are beyond director/co-screenwriter Joel Edgerton's applaud-my-agenda filmmaking. It's awards season, folks!
The film's tension stems from the problem of Christianity — obviously set up and already resolved by Jared's narration, an escapee's flashback. Jared, and the other teens who are judged as sinful at the "Love in Action" program, are ordered to take a "moral inventory" as part of their "ex-gay conversion therapy." These regimental scenes, based on a memoir by Garrad Conley, are completely humorless, unlike The Miseducation of Cameron Post, Desiree Akhaven's recent conversion-therapy satire. (Akhaven's browbeaten teens used a Titanic-style iceberg symbol to diagram their family histories while Edgerton's prisoners employ a chart called a "Genogram.")
Edgerton himself plays the institute's martinet, and the film's grim seriousness gets extreme: The training is harsh and militaristic; Jared is forced to confess before the American flag; and one kid is waterboarded. These interrogations resemble acting-class exercises aimed at false psychological "breakthroughs," but the trite allusions also take us back to the self-righteous politics of Hollywood's Iraq War years.
Boy Erased critiques religious policy instead of foreign policy. Yet it avoids dealing with the complications of dogma and belief and instead projects banal sentiments that confuse sexual and institutional fears. Jared's first attraction to a religious roommate results in a rape attempt, but his first exposure to the art world is a sensitive, chaste sleepover with a European painter (played by Canada's outré agenda filmmaker Xavier Dolan).
We're a long way from the father-son commiseration of Russell Crowe's coming out to his father in The Sum of Us (1994) and even further from the 1959 Audrey Hepburn–Fred Zinnemann film The Nun's Story, which memorably scrutinized a youth's indoctrination yet also respected religion. Hepburn and Zinnemann satisfyingly conveyed the lasting consequences of personal choice. The closest Boy Erased gets to that is a brief scene with the beatific Cherry Jones as a doctor who tells Jared, "I hold God on one hand, science on the other; it is not always an easy balance." It's only Jones's smile that suggests God is Love.
Last year, Lucas Hedges also played the gay kid in Lady Bird, and many viewers overlooked that the film ended with a sobering realization about godless urban sophistication. Yet, here, Jared finds paradise. Confronting his uncomprehending father with news that his self-outing memoirs about conversion therapy have been published in the New York Times, Jared exudes a smug sense of vindication, which sums up this film's bland, secular agenda.