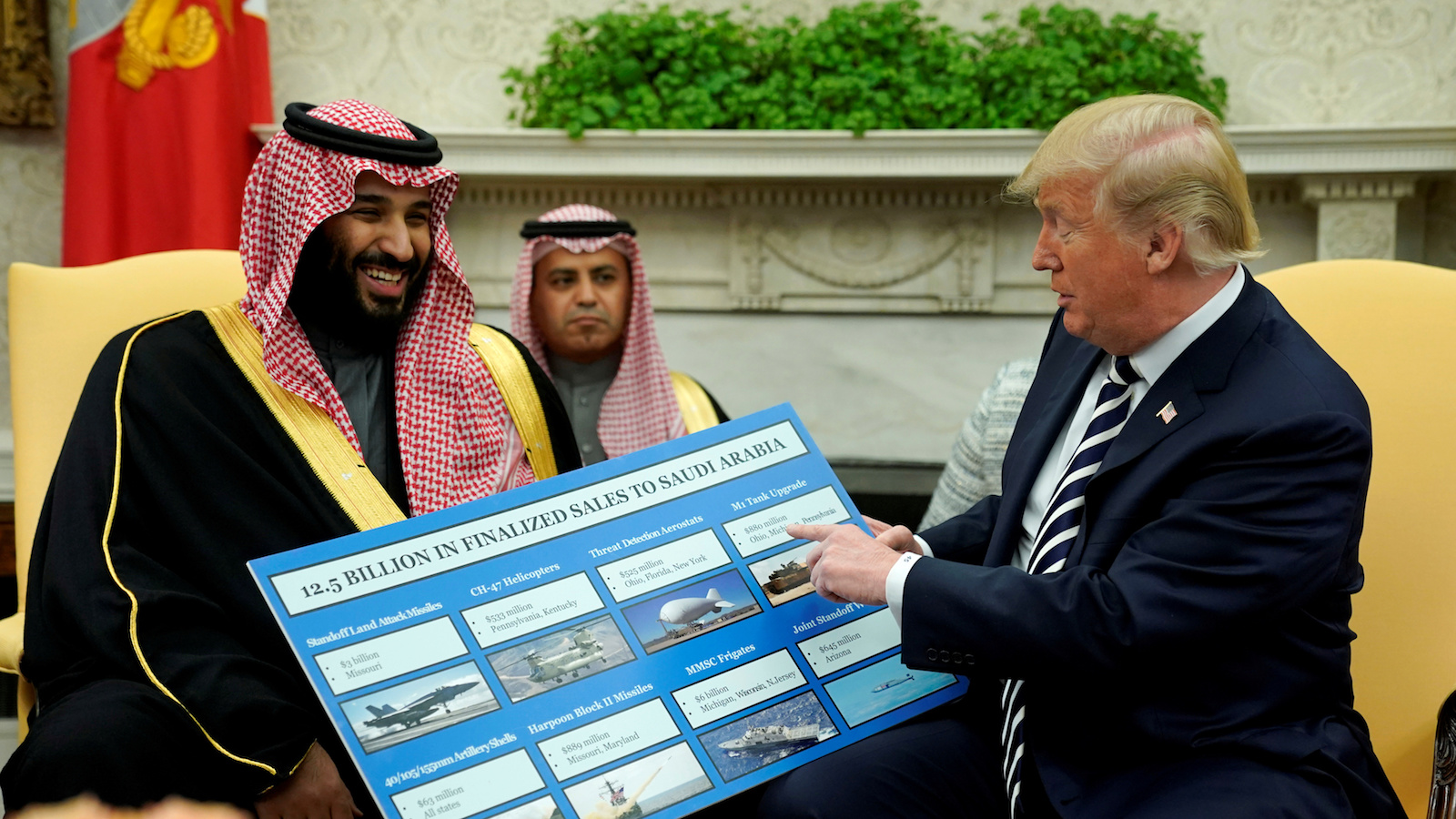 A Saudi Washington Post journalist goes missing and is presumed dead. Reporting suggests that he may have been savagely dismembered inside the Saudi consulate in Istanbul in what has been described as a Pulp Fiction–style killing at the hands of the government he once servedf has become the rallying cry of Western media against the Saudi regime's barbarism — as of last week.
Khashoggi, a 59-year-old Saudi dissident who was once loyal to the Saudi royal family, had expressed his concern and fear for his life to colleagues, who noted that he was convinced that the kingdom's new leadership under Crown Prince Mohammad bin Salman wanted to kill him. His concerns were valid — he was last seen on October 2, entering the Saudi consulate in Istanbul. Turkish officials say that he was murdered inside the consulate, and they have told U.S. officials that they are in possession of audio and video recordings proving Khashoggi was killed inside the consulate. Saudi Arabia denies any involvement or wrongdoing. No one, including his Turkish fiancée, has heard from Khashoggi since he seemingly disappeared into thin air.
Since he went missing, Western companies, including media organizations, have censured Saudi Arabia by both accusing its government of committing a barbaric murder and by limiting their involvement with Saudi Arabia. According to a CNBC report:
Economist Editor-In-Chief Zanny Minton Beddoes will not participate in the Future Investment Initiative conference in Riyadh, spokeswoman Lauren Hackett said in an email.

Andrew Ross Sorkin, a CNBC anchor and New York Times business journalist, tweeted that he was not attending the conference, saying he was "terribly distressed by the disappearance of journalist Jamal Khashoggi and reports of his murder."

. . . The New York Times has also decided to pull out of the event as a media sponsor, spokeswoman Eileen Murphy said.

The Financial Times said in a statement that it was reviewing its involvement as a media partner.

Uber Technologies Chief Executive Officer Dara Khosrowshahi said in a statement he won't attend the FII conference in Riyadh unless substantially different set of facts emerge.
CNN also canceled its partnership, and said its anchors and reporters would no longer moderate panels. Ariana Huffington pulled out of the conference and resigned from its advisory board. Los Angeles Times owner Patrick Soon-Shiong also withdrew from attending.
The torrent of leviathanic companies and media distancing themselves from the Kingdom is growing as more damning evidence emerges, which has implicated the gulf oil barons in the prominent journalist's demise.
But where were these cries of protest and condemnation when Saudi Arabia dropped a bomb on a Yemeni school bus in August, killing 40 boys under age eleven? Or when Saudi-funded mosques in Europe for years preached Salafist-Wahhabist ideology, creating hotbeds of extremism? Or when the Saudi government sought to behead a 29-year-old female activist accused of encouraging demonstrations for greater rights for Shiite Muslims?
Every human life is valuable, including Khashoggi's, and his disappearance and possible assassination deserves attention and the condemnation of the perpetrators — but the sudden interest in at least appearing appalled by the Saudis' behavior, following a long, blood-drenched history of executions, war crimes, terrorism, and illiberalism that festers under the superficial facade of wealth and reform, is primarily virtue signaling.
The foremost example of the media's disinterest in the Saudi regime's wanton spread of terror is its relative silence on the humanitarian crisis in Yemen, where 16,200 civilians have died since March 2015 as a direct result of the Saudi-led coalition's siege. The man-made disaster has caused a famine, and has been called the "Forgotten War" due to the lack of attention it's been given from Western media despite its significant human toll and duration.
A week after the bombing of the school bus in Saada, Yemen, many of the outlets that are now participating in the boycott of Saudi Arabia following Khashoggi's disappearance published editorials "fighting back" against President Trump's attacks on the media. President Trump — who has a very amicable relationship with Crown Prince Mohammed bin Salman and has already said he won't halt American weapon sales to the regime — is culpable in extending the reign of terror by providing the Saudis the means of accomplishing it. But media outlets are also responsible for cherry-picking what examples of unacceptable behavior are deserving of their outrage and concern; they've chosen to overlook all of the misery the regime has inflicted on its own people and Yemenis (and the entire world, really) and latched onto the cause of Khashoggi. It's not hard to suspect that many media outlets are pushing the story to create a stir over their being called the "enemy of the people" by President Trump, while at the same time keeping most Americans ignorant of the war crimes their taxpayer dollars are being used to commit.
The media's newfound "solidarity" with Khashoggi, and its call for his killers to be brought to justice is, at face value, a just cause — but many journalists' advocacy of that cause is diaphanous.