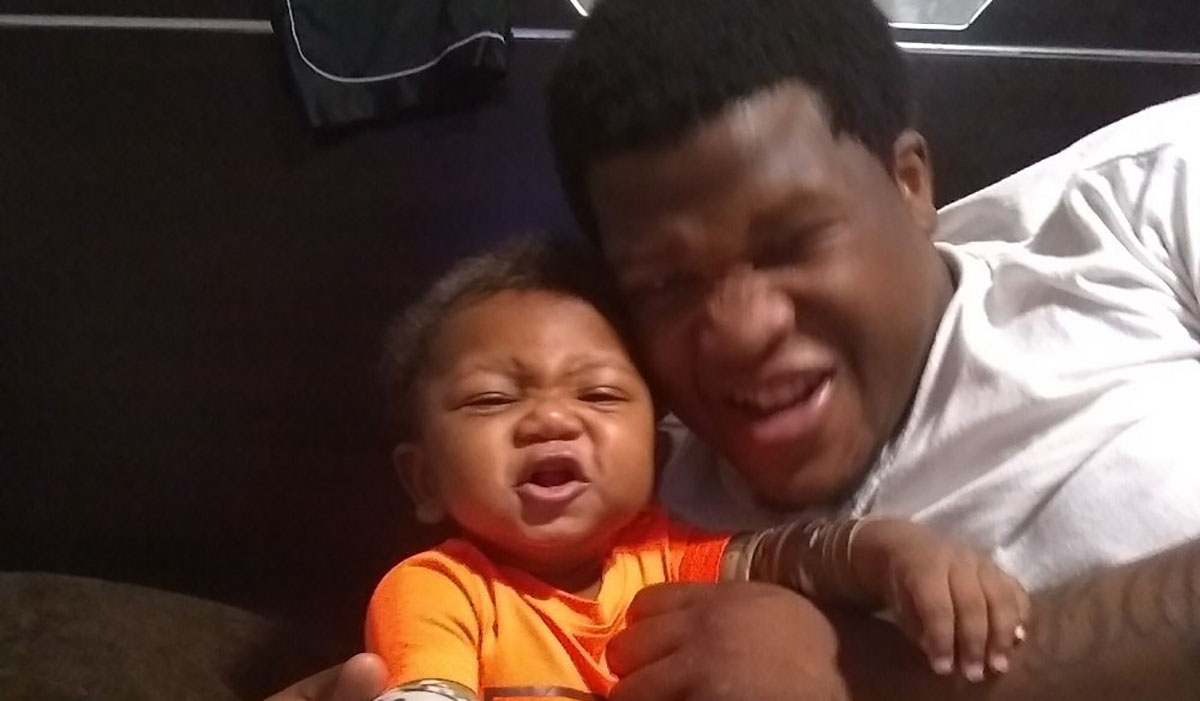 Roberson, a security guard in Chicago, was shot and killed by police while he was protecting patrons.
A  security guard was using his gun to protect the patrons of Manny's Blue Room Lounge in a suburb of Chicago last weekend when he was shot and killed by police.
The guard, Jemel Roberson, was only 26 years old.
Local news source WGN9 reports that the incident occurred around 4 a.m. Apparently, the trouble started when security asked a group of drunk men to leave. According to witnesses, someone then came back into the bar and started shooting, and security began shooting back. Roberson was able to detain one of the men outside.
"He had somebody on the ground with his knee in back, with his gun in his back, like, 'Don't move,'" a witness, Adam Harris, told WGN9.
Then, when police arrived to respond to the shooting, they reportedly shot the wrong man: Jemel Roberson.
"Everybody was screaming out, 'Security!' He was a security guard," Harris said. "And they still did their job, and saw a black man with a gun, and basically killed him."
Roberson was the only person killed at the scene. Three others were injured.
A Cook County Sheriff's Office spokeswoman told WGN9 that although Roberson had a valid Firearm Owner's Identification (FOID) card, he didn't have a concealed-carry license. He should have had one if he was going to be concealed-carrying, of course, but the fact that he didn't have one doesn't mean he deserved to die. What's more, I'm not sure that Roberson's having a concealed-carry license would have done anything to change what happened in the situation. After all, I presume that police didn't know that he didn't have one before shooting him.
Because of the simple fact that I wasn't there, I can't know for sure what happened in this situation. Based on the testimony of witnesses, however, it sounds like the officer who shot Roberson should have been more careful before pulling the trigger. Yes, a preliminary report from the Illinois State Police states that the officer "gave the subject multiple verbal commands to drop the gun and get on the ground." As the Washington Post notes, however, the report also didn't "say how long the officer waited before he fired or whether he identified himself as a police officer," and witnesses have insisted that they were trying to warn police that Roberson was a security guard — and just trying to help — before the officer shot him.
Roberson was very young, and no doubt had a full life ahead of him. According to the Post, he was active in his church and was trying to get custody of his son. It's absolutely tragic that he was shot in this way, and everyone should be outraged — conservatives included.
Too often, conservative talking points in situations like these seem to be unequivocal in their support of law enforcement. I'm not saying that supporting law enforcement in general is a bad thing. I may be a libertarian, but I'm certainly grateful for all that the police and other law-enforcement officers do to keep us safe. It's okay to argue that we need good guys with guns to stop bad guys with guns — but anyone who thinks we need good people with guns should realize that Roberson was just that. What happened to him was an American tragedy.