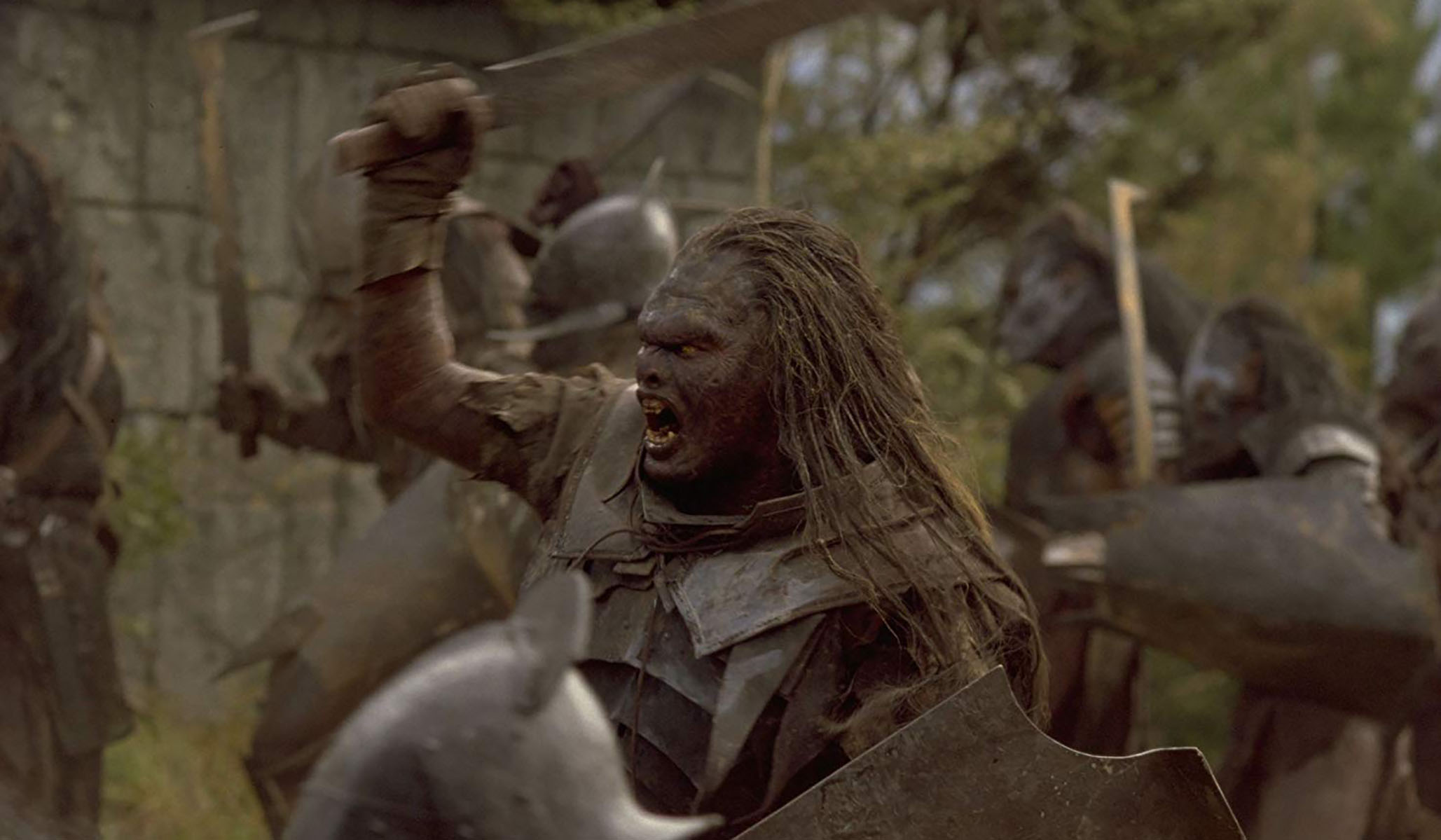 Apparently, J.R.R. Tolkien's beloved fantasy series could have 'dire consequences . . . for society.'
On a recent episode of the Geek's Guide to the Galaxy podcast, sci-fi author Andrew Duncan argued that the depiction of the orcs in Lord of the Rings is racist and will have "dire consequences . . . for society."
"It's hard to miss the repeated notion in Tolkien that some races are just worse than others, or that some peoples are just worse than others," Duncan said. "And this seems to me — in the long term, if you embrace this too much — it has dire consequences for yourself and for society."
First of all, I think that it is important to point out that orcs are A) not people and B) not real, so starting some sort of social-justice movement over their treatment is probably the biggest, most idiotic waste of time that I've ever seen — and this is coming from an adult woman who spends time playing a game called "Pet Shop" on her phone.
Second of all, the idea that The Lord of the Rings' daring to have an army of villains is going to have "dire consequences . . . for society" is absolutely bananas. I'm not much of a betting gal, but I'd bet everything I own that not even a single person has ever seen or read The Lord of the Rings and become racist as a result. Nobody is honestly sitting there thinking, "Man, all those orcs were bad. I guess that must mean that X race is bad! I'm a racist now!" I honestly refuse to believe that this would describe even a single person, let alone so many people that our whole society is going to suffer because of it.
In fact, the only "dire consequences" that I can see coming from this whole debacle would be the consequences that any thinking like Duncan's might have on the arts of fiction and fantasy. Think about it: If we're going to say that the treatment of the orcs in Lord of the Rings perpetuates racism, then we're also going to have to have a Wizard of Oz without flying monkeys. We're also going to have to have a Beauty and the Beast without the wolves, a Lion King without the hyenas, and a Jungle Book without the vultures. The whole concept of a fantasy story with evil fantasy villains is actually put in jeopardy by this kind of stupidity.
I may not know J. R. R. Tolkien personally (he never returns my calls, because he's dead), but I can confidently say that he didn't make the orcs completely evil creatures to advance the notion that some race of humans is completely evil. No, I'd guess that the much more likely scenario is he was trying to make his fantasy story as scary as possible, and he realized that the nature of fantasy gave him the freedom to do exactly that. After all, what's more frightening than a large swarm of completely evil, irredeemable creatures? If the orcs were just misunderstood, if they had redeeming qualities and maybe volunteered at their local animal shelter in their spare time, then the story just wouldn't be as frightening or captivating as it is when they're completely evil. As a fiction writer, he should be allowed to have this freedom. In fact, I'd argue that the beauty of that kind of art depends on it — and we should be careful to make sure that it's never destroyed for the sake of something so dumb.