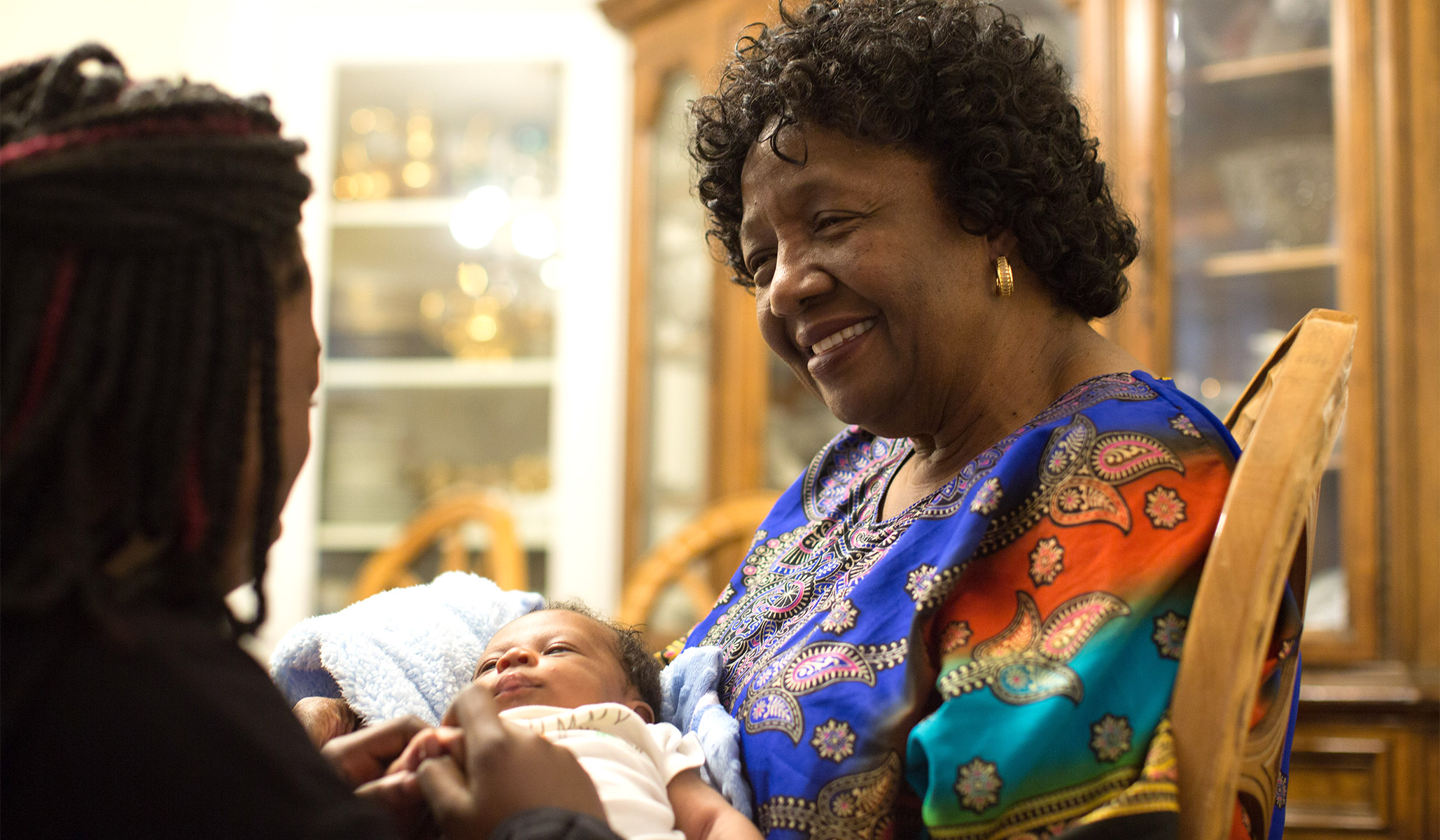 A boy's life, transformed by the love of generous woman
Wayne and Sean were the answers to the prayers of a girl named Brittany. The three-year-old granddaughter of a Philadelphian named Sharonell Fulton, Brittany watched children playing a quarter of a century ago in the Our Lady of Victory Catholic school playground across from her grandmother's house. She longed for the same companionship.
She didn't know Wayne and Sean, two brothers, but their situation was nothing to envy. They lived in the battered house of their uncle and aunt, where the drug addiction and fighting were constant. The breaking point came when the uncle inadvertently threw boiling water on the boys during one of the fights with his wife. After a neighbor presumably heard their cries and called the police, both of the boys were rushed to the hospital with third-degree burns. They were five and seven years old at the time. They were two of their biological mother's twelve children; she struggled with drugs and incarceration.
When the boys got out of the hospital, they were placed by Catholic Social Services with Brittany's grandmother. Wayne stayed there until he was 19 years old. She welcomed the presence of the boys' biological parents in their lives and never sought to adopt them, arranging for visits with them and half-siblings and other relatives. In later years, their parents would be welcome in Fulton's home for birthdays.
"She believed that, since we had parents, she was there to help in any way she could to keep us connected to them," Wayne told Andrea Picciotti-Bayer of The Catholic Association in an interview for an amicus brief for an ongoing case against the city of Philadelphia (Fulton, et al. v. City of Philadelphia). "But at the same time, she would not let anything bad ever happen to us." Even when their parents were drug-free, they felt that they had a home with Fulton. "I was happy with Meme," as they call her, he said. Wayne is in his early thirties now and remembers Fulton's love: "She did not treat us any different than her own. . . . What was theirs was ours."
Wayne wound up attending the Catholic school across the street and in the sixth grade went to Germany, representing the school at World Youth Day, an international Catholic festival that John Paul II started when he was pope — a delight for both Meme and Wayne. After graduating, he went to a Catholic vocational high school and has been working as an HVAC technician at the same company since graduation twelve years ago. He credits Fulton and his experience in having a loving, stable home with her. "I look at my life and the lives of my other siblings who did not go to foster care," he says. "I think that my life is better because of what foster care gave me."
"Meme was like a mother to me," he says.
Wayne and Sean weren't the only children Fulton welcomed into her home from Catholic Social Services. She has fostered more than 40 children over the last 25 years. When Wayne was a child, every time a new child joined them, he planted a tree with Fulton outside her home. "She said that the tree represented new growth, new opportunities," Wayne says. "Now when I visit Meme's home, I see those trees. I think about my life — still growing, still thriving."
"These boys lived in my home their entire childhood, and I raised them as my own, healing over time not just their wounds, but their hearts," Fulton recently wrote.
Their experience with Catholic Social Services allowed them to thrive. "Everything I went through that involved [Catholic Social Services] gave me so much hope," Wayne says. "All the workers we had who helped us were great. They bring a positive respect to upcoming foster children who need their help."
Earlier this year, the city of Philadelphia decided to stop working with Catholic Social Services. Fulton is the main plaintiff, represented by the Becket Fund for Religious Liberty, in a case fighting for children like Wayne and Sean. She says that she's tried to be a "safe harbor for children who have endured unspeakable abuse and trauma." We are in a at a time of confusion and debate over some fundamental questions, and we need to insist on having more choices, not fewer, when it comes to foster care and adoption. Without choice, we will see more discrimination against people who hold traditional views.
"As a single mom and woman of color, I've known a thing or two about discrimination over the years," Fulton says. "But I have never known vindictive religious discrimination like this, and I feel the fresh sting of bias watching my faith publicly derided by Philadelphia's politicians."
If there can be an upside to having to go to court, in the case of Sharonell Fulton, it's that we get the opportunity to know her name. We need to know that there are people like her who do the hard work of extending radical hospitality to children who wouldn't otherwise have the chance to live their lives. Fulton's existence changes everything — for a child, for biological parents trying to get better, and even for all of us. Her witness challenges us and nudges us to hope. She's an inspiration and a call to examine our consciences. She's a door into a reintroduction to what love truly is — selflessness amid the difficulties of life.
This column is based on one available through Andrews McMeel Universal's Newspaper Enterprise Association.