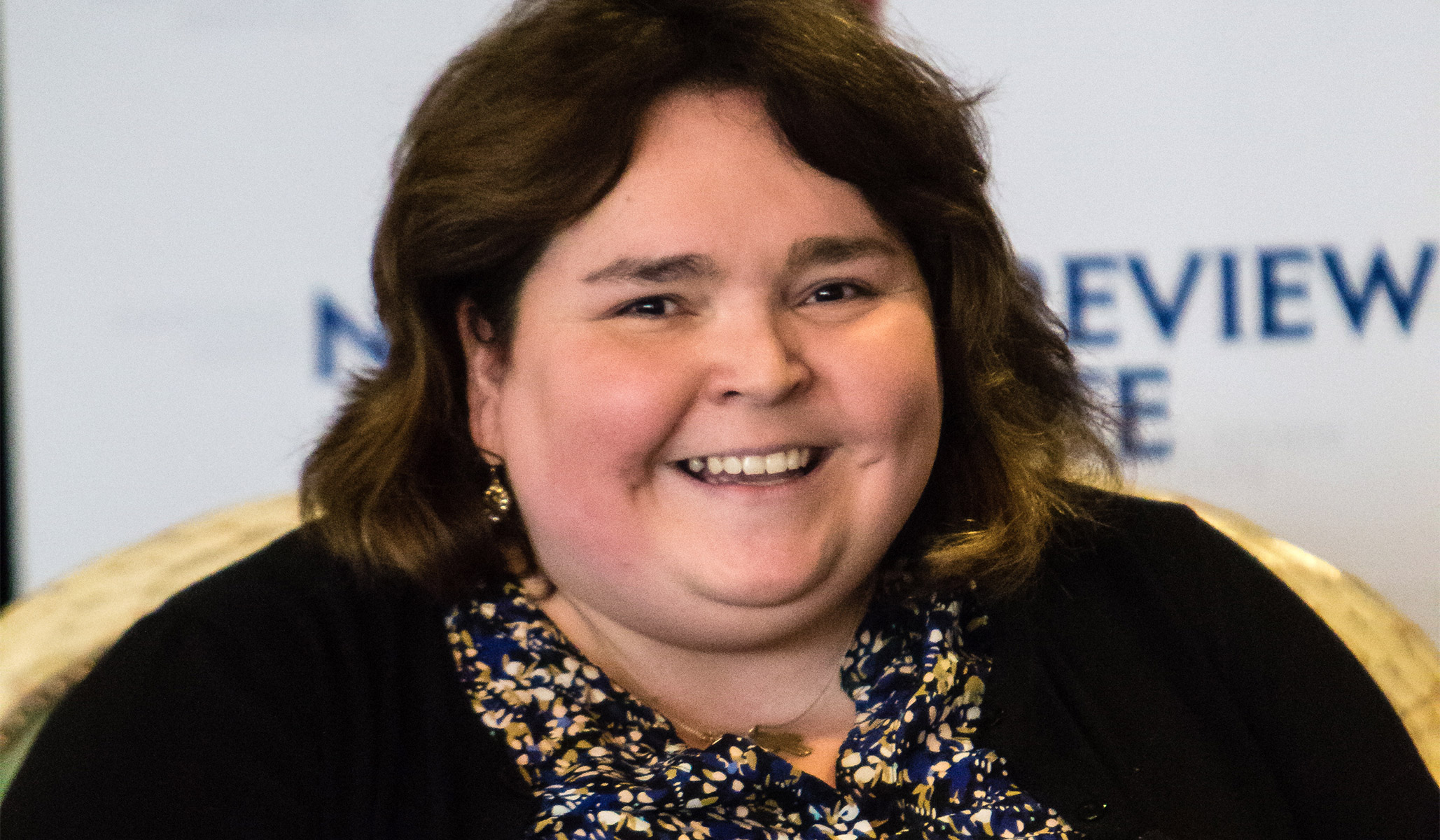 By giving to NRI, you can help us promote discussion and find solutions for the country's most vulnerable children.
There are about 123,000 children in the United States of America waiting to be adopted. Foster-care agencies around the country tend to be particularly inundated at this time of year, but it doesn't take Christmas and the stress of the holidays to find the foster-care system bursting these days, in large part because of the current ongoing crisis of opioid addiction.
I mention this because I'm grateful to National Review Institute — now in the midst of its End-of-Year Fund Appeal, to which I hope you will contribute generously — for the opportunity to be able to highlight this reality. I especially am grateful for the opportunity to highlight solutions, people who save lives and repair and build families, people who truly have the best interest of children in mind.
Since becoming an NRI Senior Fellow, I have focused much more on adoption and foster care, a natural outgrowth of writing and speaking about pro-life issues — against abortion, but looking beyond the often-static political debates to help people see the bigger picture: the women's-care centers and the love and sacrifice that really exist in communities in America where women who are in tough situations truly do have choices and don't have to settle for abortion. (It's a position that can bring many people who describe themselves as pro-choice and pro-life together on some solutions, frankly.)
I'm able to do it in writing, of course. But as director of NRI's Center for Religion, Culture, and Civil Society, I'm also able to spend time hosting forums, as we did in May after the National Catholic Prayer Breakfast in Washington, D.C., bringing together some key leaders from across the country, including the incoming head of the U.S. Conference of Catholic Bishops' pro-life secretariat, Archbishop Joseph Naumann of Kansas City. He talked about adoption and foster-care as pro-life priorities, and about people, ecumenically, from throughout the U.S. who are taking the lead with models and witness of how to meet the needs of communities, including in an environment where some of the ideological confusions of the day make for hostility against religious agencies and foster and adoptive parents. When people come to meet some of the heroes of adoption, it's harder to shut down a Catholic agency inexplicably when there is such great need for loving, virtuous people (especially ones who have experience opening their homes to older children, in a particular way, who have experienced horrific trauma at young ages).
Just days before Thanksgiving, NRI was able to host a forum at the Jewish Tikvah Fund in New York, talking again about practicalities and policy. I've been able to host lunch discussions that have allowed people to share their experiences and challenges and questions and needs. These are always fruitful conversations and I daresay always sources of inspiration and encouragement to experts who are already doing a world of good, sometimes feeling alone and frustrated on the front lines (and who, I quickly found, don't always know one another; we have been helping fix that).
People are noticing and thankful, too. Just after Thanksgiving, I was invited to participate in a listening session at the White House on adoption and foster care. The administration wants to be helpful and is taking a humble but high-level dive into what works and what is needed and how the federal government might be able to help — or get out of the way. It was my second conversation with the Domestic Policy Council this fall on these topics and I look forward to more.
Thanks to the vision of William F. Buckley Jr., National Review has always been more than a magazine. This journalistic think tank that is National Review Institute takes the knowledge and experience and passion so many of us writers have accumulated and puts it to use beyond the important role of storytellers and commentators. As editor of NR's website for a number of pivotal years, I've amassed a network of collaborators and friends — and you'll be amazed how many of them are open to and interested in what we're up to. Your support of National Review Institute is a natural outgrowth of your love of the houses that WFB built. Especially at this time of such confusion in the world about fundamentals, never mind politics, the ways in which NRI makes everything that NR has always been about even more practical for people is a blessing. Please consider supporting NRI's work.
And whether you have been a supporter and give more today or are considering supporting NRI for the first time, please don't hesitate to share, too, your own ideas for things we should focus on and people we should rope in. Especially if you have foster-care and adoption stories, I'm always ready to listen. Birth parents, foster parents, adoptive parents — there are so many overwhelmingly beautiful stories, heroism often in the midst of human weakness and misery. There are so many stories of hope — not Pollyannaish stories, but real stories of human endurance and persistence. As one man who was adopted as a child put it to me recently, his birth mother's choosing adoption ultimately meant an abundance of graces — multiplication of graces in his adoptive family, her eventual family, and now his wife and children. Difficult decisions can make for miracles. I'm so grateful to National Review Institute for letting me connect and educate and help. We'll continue to do so, and your support is a great blessing at a time of such tremendous need. These children don't have a lot of time. Your support will help light a fire under more people to be a part of the solution, to be connected to resources, to lead a revolution of love in the most practical of ways.
Thank you. Please donate here.