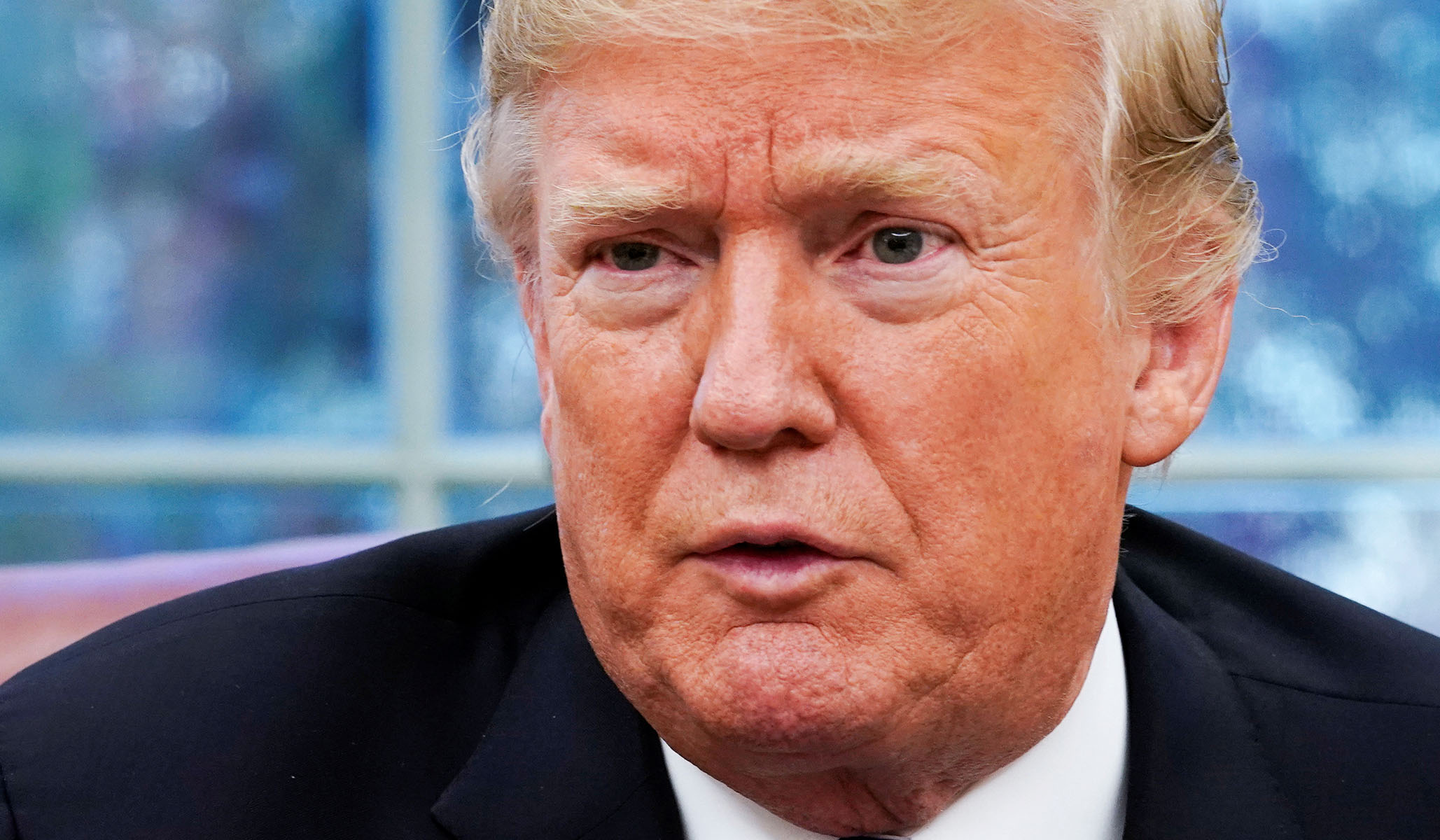 In response to the emerging evidence that Donald Trump directed and participated in the commission of federal crimes, all too many Republicans are wrongly comforting themselves with political deflection and strained legal argument. The political deflection is clear, though a bit bizarre. The recent wave of news about Trump's porn payoffs is somehow evidence that investigators and critics are "shifting focus" from the Russia investigation to alleged campaign-finance violations.
It's almost as if the campaign-finance news is taken as some sort of evidence that Mueller's core investigation is faltering, so the media and investigators have to find something to use to attack Trump.
But the campaign-finance investigation has little to do with Mueller. It's run by the U.S. Attorney's Office for the Southern District of New York, and — besides — what do we want federal prosecutors to do when they discover evidence of unrelated crimes when engaged in a different investigation? Let bygones be bygones? Or refer that evidence to the proper jurisdiction — as Robert Mueller's office did — for further investigation and potential prosecution?
The current wave of news reports is largely driven by court filings, and those court filings don't represent a shift in law-enforcement focus on Trump but rather an arena of additional inquiry. The sad reality is that the Trump operation was a target-rich environment for any diligent investigator.
As for the strained legal argument, a number of Republicans are comforting themselves by sharing Bradley Smith's essay in these pages that claims Michael Cohen "pled guilty to something that is not a crime." Smith is undoubtedly an expert in the field, and his argument is clever, but it runs afoul of the relevant language of campaign-finance laws and available judicial precedent.
Smith claims that Trump's payments represent a "personal" use of funds and thus cannot be considered a campaign contribution. As he notes, "personal use" spending is "used to fulfill any commitment, obligation, or expense of a person that would exist irrespective of the candidate's election campaign." (Emphasis added.)
Thus, even though you might spend more on a suit because you're running for office, clothing is a category of expense that would exist in your life regardless of your run for office. Similarly, if you're a businessman who is engaged in litigation (the example Smith uses), your legal obligation to respond to that litigation would exist regardless of your run for office.
Moreover, candidates are hardly left to their own devices in interpreting the law. Federal regulations helpfully define "personal use" and personal use can include "legal expenses." There is no category for hush money. Its definition will depend on the facts.
As George Conway, Neal Katyal, and Trevor Potter point out today in the Washington Post, when former senator John Edwards was put on trial for similar crimes, he "repeatedly argued that the payments were not campaign contributions because they were not made exclusively to further his campaign." The judge disagreed and "rejected this argument as a matter of law, ruling that a payment to a candidate's extramarital sexual partner is a campaign contribution if 'one of' the reasons the payment is made is to influence the election."
The Edwards prosecution failed not as a matter of law but of fact. The prosecution simply didn't produce sufficient evidence to prove its case. Here's Conway, Katyal, and Potter on the contrasts between the Edwards and Trump cases:
A key witness, Bunny [Mellon], was 101 years old and too frail to show up at trial. There were no written legal agreements providing money in exchange for silence, as there are in Trump's case, and no threats by the mother of the child to go public immediately if the funds were not received. That's why one juror told the media that the evidence wasn't there to show even that Edwards intended the money to go to Rielle Hunter. In contrast, in a bombshell disclosure this week, the public learned that AMI, the parent corporation of the National Enquirer, is cooperating with the prosecution and has stated that the payments were made to influence the 2016 election. And even more worrisome for Trump, reports emerged Thursday that Trump was the third person in the very room where Cohen and David Pecker (the head of AMI) discussed the hush money payments — making it very hard for Trump to assert a non-campaign-related purpose
So far, the best available evidence indicates that Trump's commitments to Stormy Daniels didn't exist "irrespective" of his campaign but rather because of his campaign. That's Michael Cohen's assertion. That's AMI's assertion. The affairs were relatively old — and so was the threat to his family — but the payments were new, rendered at a crucial time in a very close presidential contest.
Moreover, Cohen has indicated that prosecutors have a "substantial amount of information" that corroborates his testimony. And what is that information? Well, as the Wall Street Journal has already reported:
Mr. Trump was involved in or briefed on nearly every step of the agreements. He directed deals in phone calls and meetings with his self-described fixer, Michael Cohen, and others. The U.S. attorney's office in Manhattan has gathered evidence of Mr. Trump's participation in the transactions
Here is the fundamental reality, Republicans — there is already far more evidence of legal culpability against Trump than ever existed against Edwards, and a federal judge permitted the Edwards case to go to trial. It is true that, if Trump does eventually face indictment, a different judge may have a different view of the law, but if Trump is counting on a favorable legal ruling, he's playing a dangerous game indeed.
Campaign-finance law is constructed from the ground up to require candidate transparency and guard against corruption. Thus, it is purposefully very hard for candidates to find a way to legally and quietly use substantial sums of money to cover up dirty deeds. In his essay, Smith argues, "Indeed, it is quite probable that many of those now baying for Trump's scalp for illegal campaign contributions would be leading a charge to prosecute Trump for illegal 'personal use' of campaign funds had he made the payments from his campaign treasury."
That's likely correct — and evidence that campaign-finance law is working as intended. In other words, if you're a campaign-finance lawyer, and a candidate asks your advice on how to buy the silence of a porn star and hide that payment entirely from the American people, your best response should be, "Have you considered not running for office?"
To be clear, I happen to disagree with many elements of the campaign-finance regulatory regime. Its mandatory-disclosure provisions expose ordinary American citizens to reprisals for public participation. But when a candidate's behavior runs against the plain language and clear intent of applicable law, he should not be shocked when he pays a legal price.