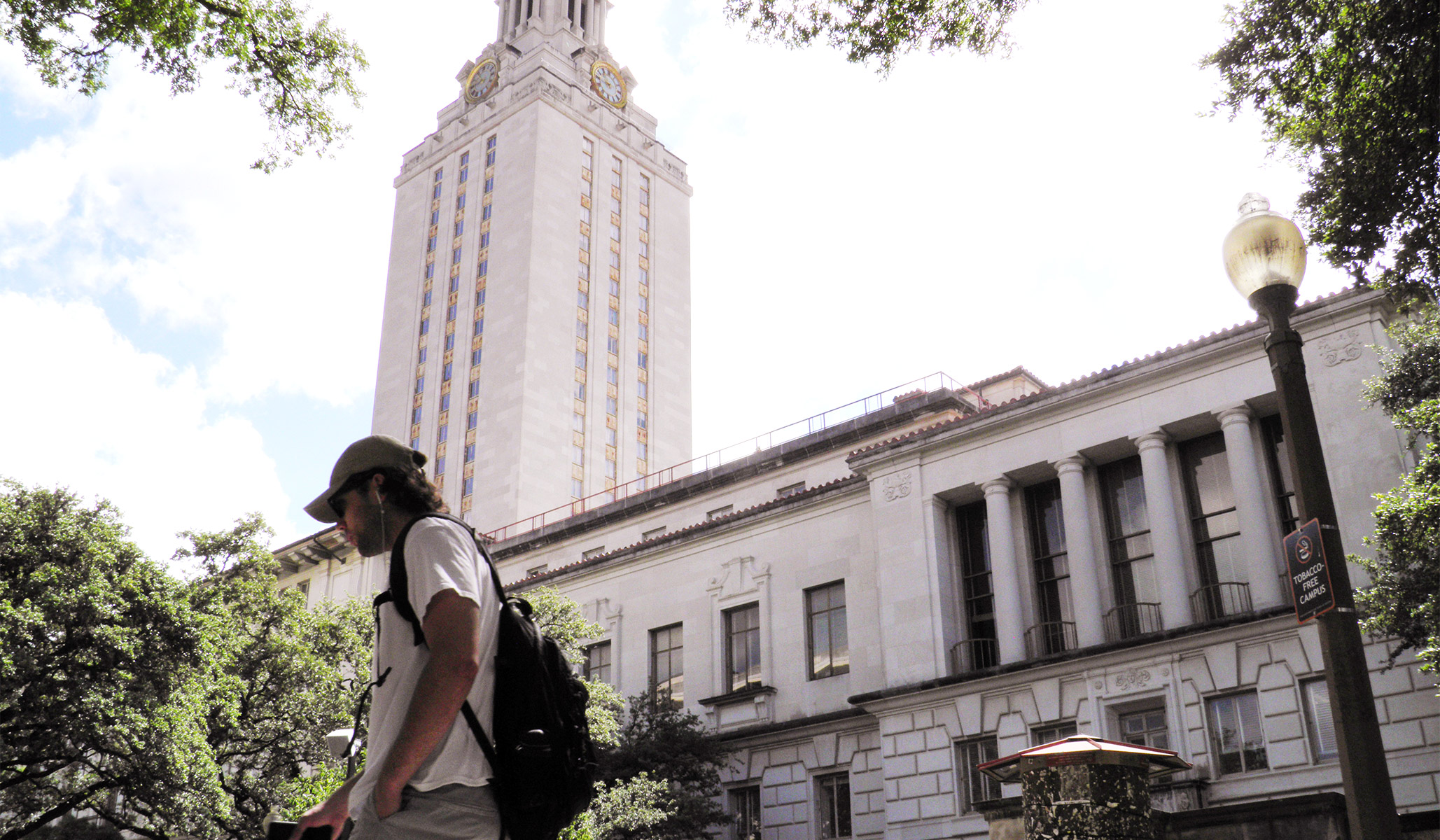 No one should be afraid to express an opinion, especially in a place devoted to the exchange of ideas.
The University of Texas is facing a lawsuit over a campus policy that bans "rude speech."
Speech First, a nonprofit membership association that advocates for free speech on college campuses, filed the lawsuit late last week.
"By failing to define highly subjective terms such as 'offensive,' 'biased,' 'uncivil,' and 'rude,' the University of Texas has given itself broad discretion to determine which speech — and whose speech — violates their policies," Nicole Neily, the president and founder of Speech First, said in a release. "Unfortunately, this fails to pass Constitutional muster."
According to the group's release, "more than 100 reports of alleged 'expressions of bias' — through posters, fliers, social media, whiteboards, verbal comments, classroom behavior, etc. — have been investigated by the university's bias response team since September 2017," and the existence of that bias-response team has made members of Speech First who are enrolled at the school hesitant to speak about abortion, identity politics, and immigration because they are afraid that "their speech will be anonymously reported as derogatory, hostile, and/or offensive to university authorities through the Campus Climate Response Team."
The group further explains that the school's failure "to provide sufficiently narrow definitions for . . . highly subjective terms" such as "rude" or "offensive" creates "a serious risk that these provisions will be enforced in an arbitrary or discriminatory manner, or will be used to target speech based on the viewpoint expressed."
"As used, these concepts capture staggering amounts of protected speech and expression," the release states.
"Without a doubt, the University of Texas has failed to appropriately safeguard students' First Amendment rights," Neily said. "Students deserve to be able to express themselves and voice their opinions without fear of investigation or punishment — which is why these policies must be reformed."
Personally, I absolutely agree with all of the concerns that were raised by Speech First. First of all, it absolutely is true that words such as "rude" and "offensive" are completely subjective. What one person might find to be "offensive," another might find to be innocuous or even hilarious. I also agree with the concerns that "staggering amounts of protected speech and expression" might wind up being punished under this policy. After all, just look at how many things have been declared "offensive" on college campuses over the last few years. (Hating pumpkin-spice lattes, wearing hoop earrings as a white woman, and the phrase "as you know" all come to mind — as does the phrase "long time no see," certain kinds of eyebrows, and the size of chairs, to name a few.) Given the state of the climate on college campuses, it's not inconceivable that a student would have to be worried about getting in trouble for saying something that he or she assumed was totally harmless — even when not discussing topics as controversial as immigration or abortion.
College is supposed to be a place where students can go to learn, and part of learning involves being exposed to different ideas. Colleges should have speech policies that encourage this sort of thing, not ones that make people afraid of it. Hopefully, this lawsuit will put some pressure on the school to change its ridiculous policy — not just because of the Constitution, but for the sake of its students' education as well.
Note: This story was previously covered in an article in the Washington Examiner.