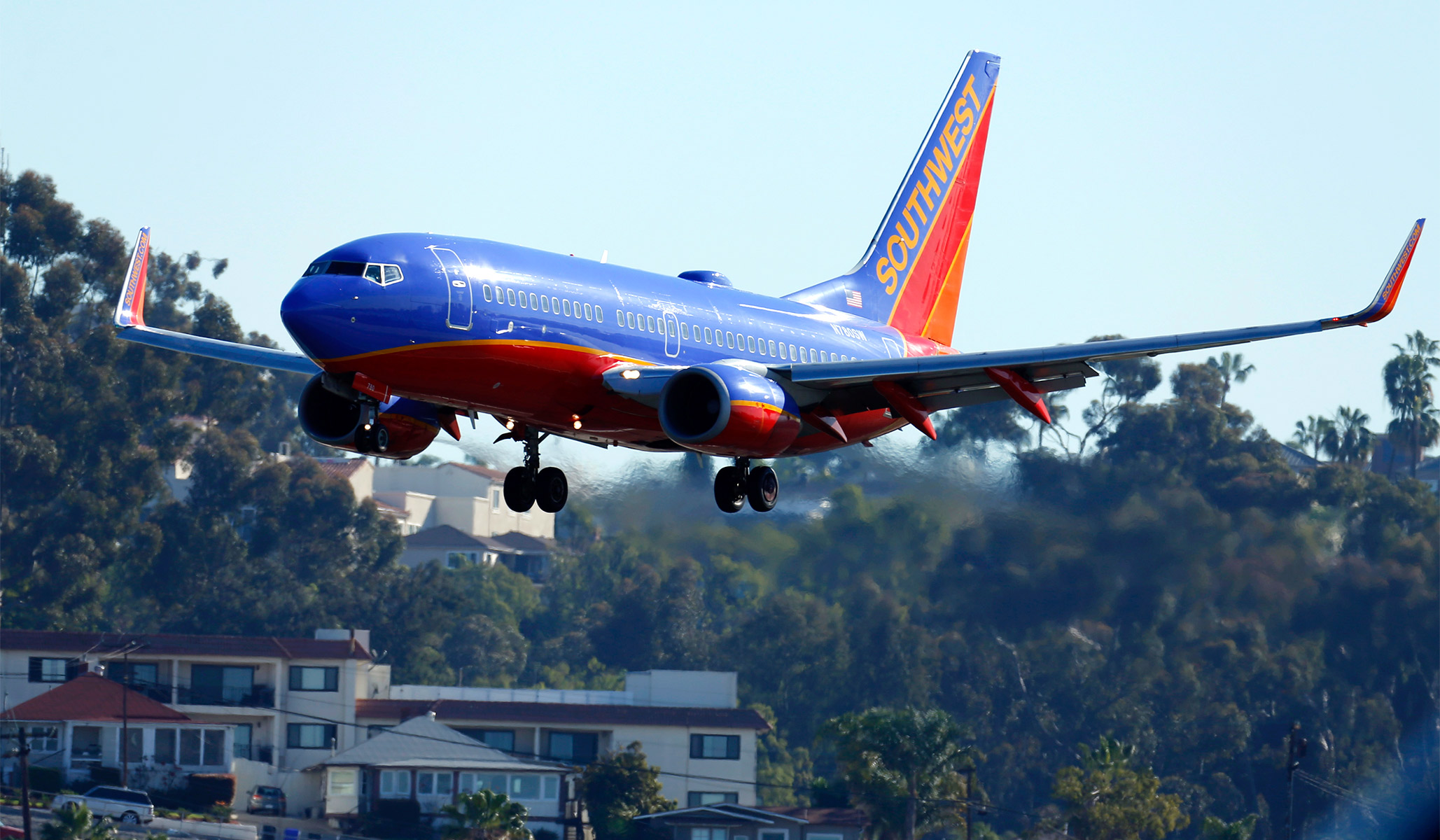 R.I.P. to a businessman who beat cronyism
Herb Kelleher, founder of Southwest Airlines, passed away last week at the age of 87. The famed discount airline entered a market that's very different from what we see today, and it played a large role in changing that market. When Southwest began as a local Texas carrier in 1967, interstate air travel was a government-run industry, with carriers simply following the routes and prices dictated by the Civil Aeronautics Board. Flying was glamorous — and expensive. But with the 1978 passage of the Airline Deregulation Act as part of President Jimmy Carter's free-market populist agenda, the entire landscape of air travel changed.
The story of Herb Kelleher's work at Southwest is a tale of triumph over cronyism and special interests. His persistence against a stacked deck set into motion changes that would transform the industry and generate opportunity throughout the country.
When Kelleher began his airline (then known as Air Southwest), he was well aware that the government would not let him enter the interstate market, so he chose to operate solely in Texas. Approval from the Texas Aeronautics Commission came quickly and unanimously. However, just a day later, three competitors, Continental Airlines, Braniff, and Trans-Texas, obtained a restraining order to prevent the approval from being issued. Southwest lost multiple times in Texas courts, but Kelleher — a lawyer who had clerked at the New Jersey supreme court — was adamant about seeing it through, knowing that he was legally in the right. Eventually, the case made it to the Texas supreme court, which came down on his side unanimously. A couple of cases made it to the United States Supreme Court as well, and these too went in Southwest's favor on December 7, 1970.
At this point, three years in, Southwest had not even started to fly customers yet. Even so, incumbent airlines were still so afraid of competition that they tried to find yet another way to block the new entrant. Hoping to cause a delay, competitors Braniff and Texas International made a spurious complaint to the federal Civil Aeronautics Board, so Kelleher went to D.C. to argue his company's case. The board dismissed the objections, and Southwest was set to take its inaugural flight — only to find out, just before, that the two competitors had gotten the same judge who'd ruled against Southwest a few years earlier to issue another injunction. The Texas supreme court held an emergency session for the case, voiding the injunction and blocking the judge from ruling on Southwest in the future. In 1977, Braniff and Texas International would be indicted for conspiring to monopolize the industry.
With these barriers finally out of the way, Southwest finally made its inaugural flight on June 18, 1971. With low fares and good service, Southwest has been profitable since 1973. With the election of President Carter in 1976, deregulation of the airline industry became a policy priority, and the Airline Deregulation Act abolished the Civil Aeronautics Board in 1978. Southwest was now able to enter interstate travel. Having had to compete with drivers on its intrastate routes, Southwest had mastered the art of keeping costs low. And not only was it effective, but the carrier made things fun. Flight staff would make jokes on every flight, and sometimes Kelleher himself would come on board to do Elvis impersonations. Other airlines, which had depended on the government to protect them from competition, could not make it in the new environment.
Just a year after deregulation, larger airlines tried once again to block Southwest, getting Congress to pass the Wright Amendment in 1979, which placed restrictions on flights out of Love Field (Southwest's home base). Southwest responded to this by adjusting its business accordingly. The naked partiality of the law did not go unnoticed. Legislators from districts blocked from Southwest flights by the law attempted to repeal it, but continued lobbying from major airlines ensured that the law would not be repealed until 2014.
Under Kelleher's leadership, Southwest outplayed numerous competitors in the industry who would not play fair. And the company emphasized a healthy work environment long before this became a trend in corporate America.
Occasionally, people will wax nostalgic for the old days of air travel, with its air of exclusivity and attentive service. It's unsurprising that one of the people who continues to do so is former American Airlines CEO Robert Crandall, who lobbied against deregulation and whose airline found other ways to block competition via government. As for luxurious travel? It's still around. The government-set minimum price for a New York to Los Angeles flight in 1974 was more than $1,550 in today's dollars. On first class, that trip is about $500 today. Even high-end travel has gotten cheaper, and meanwhile affordable flights from companies like Southwest have made air travel accessible to unprecedented numbers of people. Now someone can consider a vacation or job across the country without worrying too much about the cost of travel. And anyway, I've encountered better service on Southwest flights than those of any other American carriers, despite Southwest's low fares.
The success of Herb Kelleher and Southwest is a testament to the long-term value of competing honestly in the market, rather than insulating yourself through state power. It's not a stretch to say that the late Mr. Kelleher made a very real contribution to a better world. RIP.