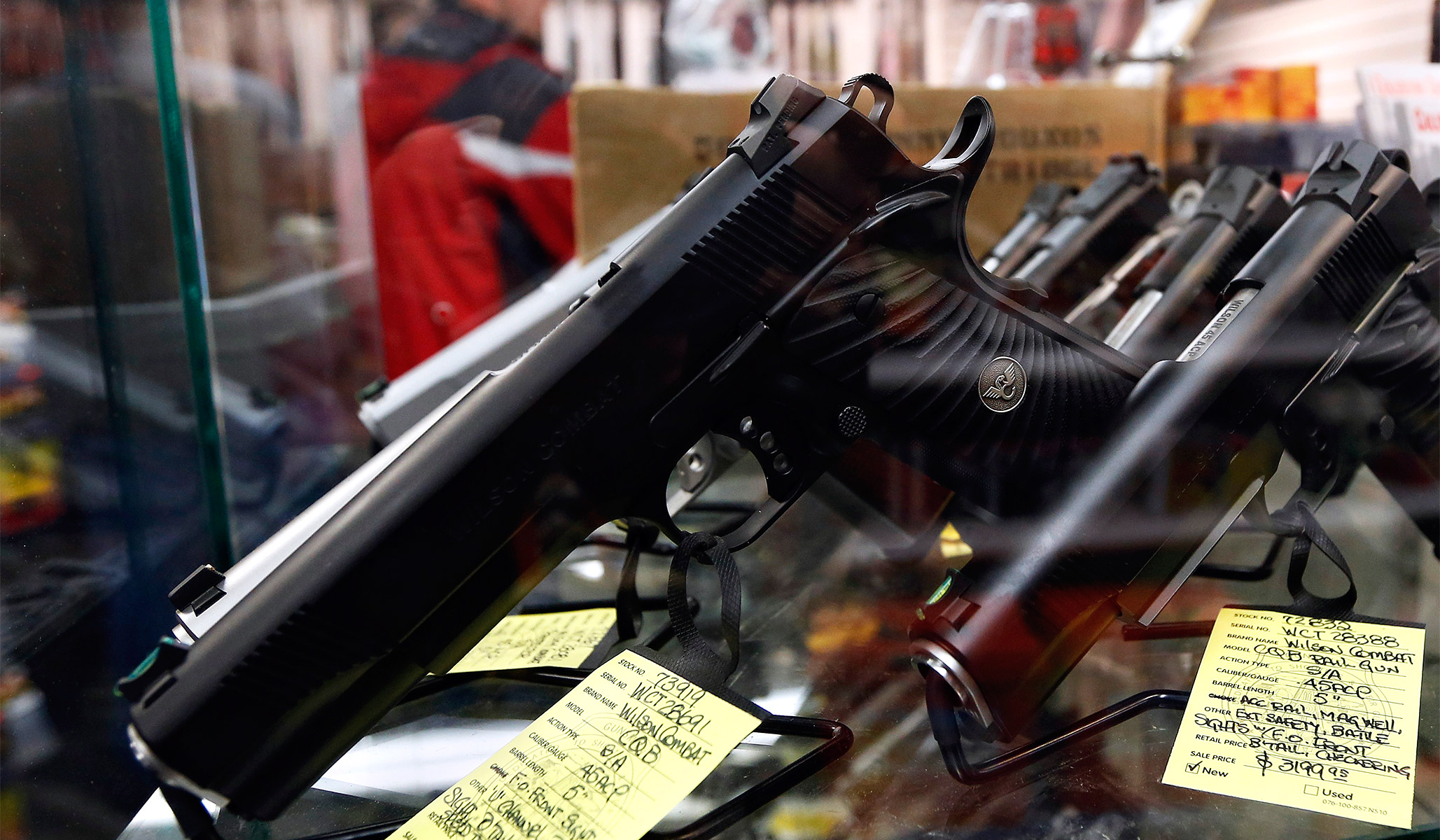 Maxine Waters has taken over the House Financial Services Committee
California Democrat Maxine Waters is the new chairwoman of the House Financial Services Committee. To judge from the party's past behavior and the various proposals emanating from the left, Waters's Democrats are going to pressure banks, credit unions, and payment companies to severely curtail and even terminate their relationships with firearm manufacturers, licensed gun retailers, and law-abiding citizens exercising their right to purchase and own firearms. In other words, they will use political pressure to force private institutions into creating social policy that threatens constitutional rights.
In 2013, senior banking officials at the Federal Deposit Insurance Corporation and the Office of the Comptroller of the Currency, with support from the Department of Justice, forced banks to dissolve their relationship with "high-risk" businesses the Obama administration found objectionable or face federal investigations, despite the legality of the businesses. Known as Operation Choke Point, the effort targeted industries including "firearms and ammunition sales, adult entertainment, check cashing, and short-term lending," according to a report from the House Committee on Oversight and Government Reform.
Without a complicit administration, Democrats in Congress will likely assume the role of pressuring financial institutions to cease transactions with businesses they deem unsavory, with the firearms community at the top of their list. Senate Democrats have already made this pressure explicit. Last year, Senator Brian Schatz penned a series of nine letters addressed to global payment companies, insisting they play a role in policing firearms and related products their customers are legally eligible to purchase. Seven additional Senate Democrats joined him.
Over the past year, author Andrew Ross Sorkin has written multiple pieces encouraging financial institutions to "control gun sales" if Washington is unable to enact laws. This is not possible under the current system, because payment companies by design do not track specifically what customers purchase. For example, if a customer is checking out at the sporting-goods store Cabela's, which sells firearms and thousands of other outdoor products, the payment company simply knows the customer shopped there and the total cost of the items. Without specifically monitoring individual items purchased, payment companies are protecting the privacy of their customers and potential regulatory and legal liability. Banks and credit unions operate in a similar manner that prevents them from knowing what their customers purchase.
To address this problem, Sorkin wants credit-card companies to create a new "subcode" specifically to track firearm and ammunition sales. Sorkin believes that these "subcodes" could be enforced through financial institutions' "best practices" rules, which companies must abide by when doing business with the institution, and which can be changed at the whim of the institution. Ultimately, that could force those in the firearms community to terminate the production or distribution of completely legal firearms and accessories or risk dissolving their relationship with their institution.
Undoubtedly, House Democrats could try to bully payment companies into doing what Sorkin proposes. The question then becomes: If credit-card companies, banks, and/or credit unions start collecting information on gun and ammunition sales, what would they do with that information? How would it be disclosed? Could it be turned over to state and federal financial regulators, or even Congress?
Proposals like this are nothing more than a backdoor attempt to discriminate against certain consumers. Simply looking at the government's recent track record of protecting employees' information demonstrates that it cannot protect against the disclosure of personal information. In 2015, the Office of Personal Management was hacked, exposing the personal information of up to 4 million current and retired federal employees. Last year, the Department of Defense's Defense Travel System was hacked, exposing the credit-card information of more than 30,000 employees.
In 2017, the Securities and Exchange Commission's Electronic Data Gathering, Analysis and Retrieval system was hacked. The EDGAR system lists the financial filings from publicly listed companies, which possibly allowed the hackers to make money off detailed information before the public had access to the information. It is important to remember that once this information is disclosed, it cannot be clawed back.
As Sorkin points out, some banks opted to create new rules for doing business with licensed firearms retailers, like requiring them to raise the minimum age for long-gun purchases from 18 to 21 and to conduct background checks for all firearms purchases (which all federally licensed gun sellers already did). As private businesses, these institutions retain the right to designate whom they do business with, just as customers can choose which company to bank with. Competition will help fill the void left in the marketplace. For example, CardFellow offers credit-card processing services to gun dealers.
There will also be companies that choose not to discriminate against their customers. Most notably, Wells Fargo was not bullied into discontinuing its relationships with the firearms industry at the demand of the American Federation of Teachers union. Wells CEO Tim Sloan has openly questioned the role that financial institutions should have in creating social policy. Instead he encourage customers "to follow the law, whatever the law might be." Importantly, Sloan said, "I don't know if banks or credit-card companies or any other financial institution should be the arbiter of what an American can buy."
Sorkin's corporate social-policy proposals would also run afoul of at least one state's law. Georgia enacted the Georgia Firearms Industry Nondiscrimination Act, which prohibits "the discriminatory refusal to provide credit or financial services to those persons engaged in the lawful commerce of firearms or ammunition products."
Operation Choke Point and Sorkin's proposals foreshadow the path that Democrats will take this term. Congress should not be pressuring financial institutions into policing the legal purchases of their customers.