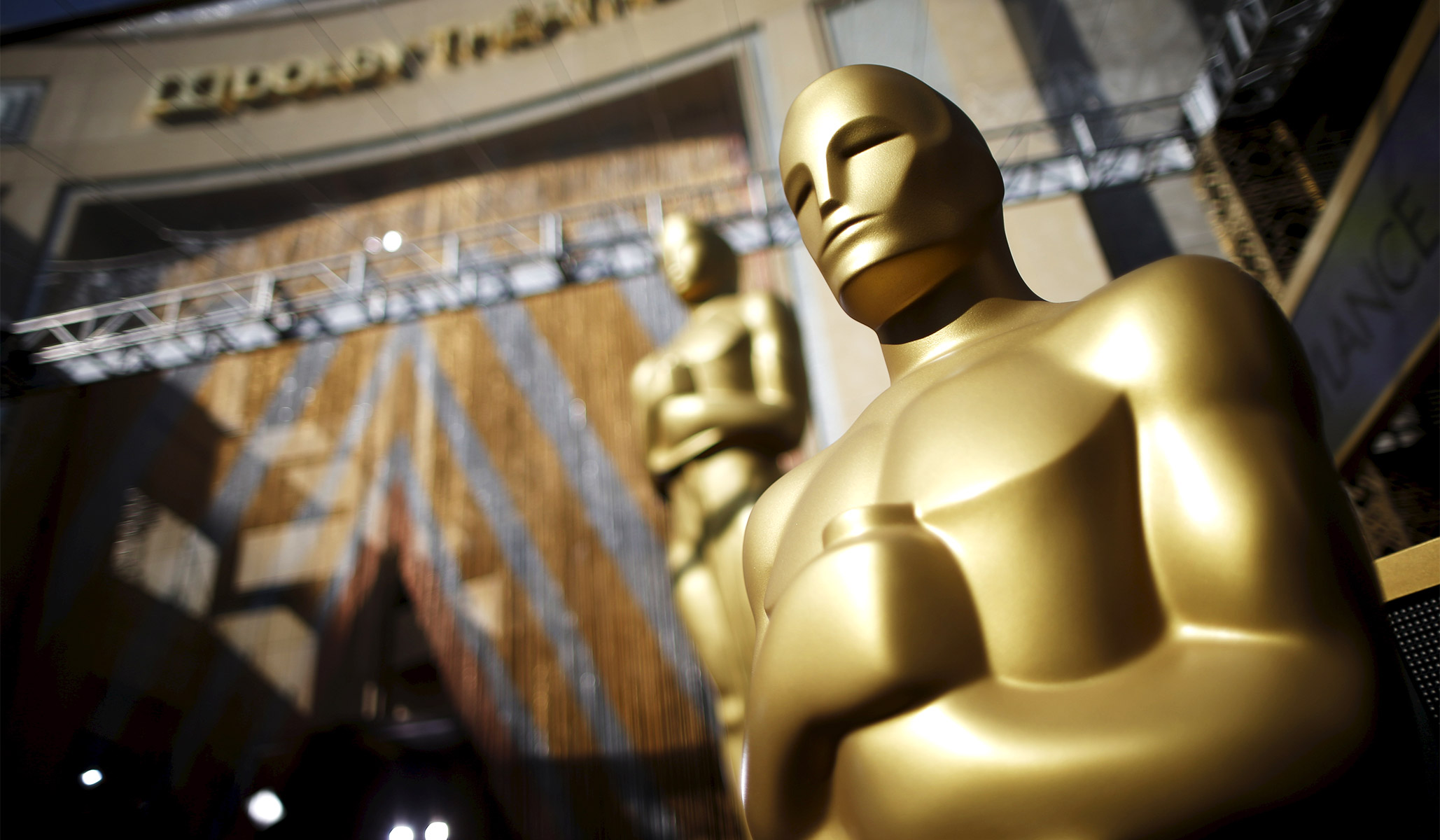 With better means-testing, the small amount of money spent will flow toward projects and places that make the best use of it.
After two years of the New Order, a look at federal arts funding is overdue. I'll write this week and next on our mishmash of federal arts programs, focusing first on the National Endowment for the Arts (NEA) and the National Endowment for the Humanities (NEH). New leaders rule in both. I think high culture is an essential ingredient in a healthy society. Now, and this is nothing new, politicians of all creeds either denigrate it or ignore it. You'd think at least they'd love theater. President Trump is a remarkably good performance artist.
Of the two agencies, the NEA is the target of choice. The NEH is rarified and bookish and, using my late, dear friend and longtime NEH boss Bruce Cole as an example, better led. Over the years, I've promoted the NEA to Democrats and Republicans. They've both proclaimed, "Oh, I'm not artsy-fartsy," as if I'm suggesting they'd look good in a tutu. Libertarians don't think the federal government should give money to culture. Conventional conservatives believe that the NEA funds porn, sacrilege, and Communism. Both views are spurious.
The libertarian view is intellectually sound, though there are many things the federal government funds, such as Social Security and Medicare, that cost far more than the $155 million the NEA gets. If you're against big government, targeting the NEA seems like a boutique grudge. For conservatives concerned with culture warfare, the NEA was defanged in the 1990s after the Mapplethorpe and the Piss Christ disasters. It's mostly inconsequential now. Its grants are small. It's concerned with one thing: survival. At this point, that's imbedded in the culture of the agency.
The NEA is only one vehicle pumping federal money into the arts. The NEH budget is $155 million. It's a think tank and promotes serious curiosity. Mostly, it supports academic book projects. When Congress created the two agencies, the visual arts and what I'd call the book arts — history, Greek and Roman classics, and literature, among them — were intellectually separate. Now, the borders among disciplines are collapsing. I'm not sure the distinction between the two agencies is valid anymore. They seem duplicative.
The Institute for Museums and Library Services gets $242 million. It does very good work and has consistently had informed, conscientious leaders. Though it supports museums and sometimes is led by a museum person, librarians rule the roost. It emphasizes preservation and conservation. So, for these three agencies alone, that's more than half a billion dollars on arts spending, not small change. Of course, after overhead, the checks going out in the mail to benefit artists and audiences are very tiny. The Lord giveth, and the Lord taketh away.
Another agency, the State Department's Bureau of Education and Cultural Affairs, is a mysterious thing. It's a big Cold War–era slush fund and spends more on culture than any government agency and probably any American foundation does. Its budget in Fiscal Year 2017 was $624 million. When I was a museum director and curator doing international collaborations (the promotion that is this agency's primary charge), I found it useless and dense, like a student who's stupid. It does what it always does, and what it hasn't done is beyond the scope of its imagination. Marie Royce is the new assistant secretary of state running this program. Her husband was a congressman and chairman of the House Foreign Affairs Committee.
The NEA runs the federal indemnity program, which costs little budget-wise but, like federal flood insurance, exposes the taxpayer to risk. This is a below-the-radar program that provides taxpayer-guaranteed insurance for museum loans. My museum borrows a billion dollars' worth of Titians or Turners, and a nut blows the gallery up? That claim is paid by the government. Otherwise, my museum would need to cover the show with expensive commercial insurance. As a practical matter, an American museum can't do a big show with art pieces on loan without the federal guarantee. I'll write more on this program next week.
The NEA is an earnest agency but not worth the fuss its abolition would entail. The staff is honest and devoted. It's had brilliant passages. It dribbles bits of money here and there, covering "all 50 states," as it says over and over with pride, as if that's a measure of good taste rather than adept map-reading and a command of rudimentary arithmetic.
The new chairman is Mary Anne Carter. She's a positive face for the agency. I admire her focus on using the arts to help veterans deal with PTSD. I hope the agency, under her leadership, advances collection-sharing and collaborations among museums. Her biography on the NEA website says the strangest thing: Her seven-year-old daughter takes dance lessons. The NEA press flacks count this as a premier qualification and describe her as a "dance mom," which is both irrelevant and, for any serious arts person, a condescending, back-of-hand compliment. I took dancing lessons, too, when I was seven years old. That didn't qualify my parents to run the Joffrey Ballet. I took a drawing class in high school in 1975. It's not on my résumé.
Obviously, I'm too grizzled to like anything cute, warm, or fuzzy except dozing kittens and puppies, who are always adorable. I like substance. Carter is a Florida political consultant tied to Senator Rick Scott. Now, that's a credential. She'll be an effective advocate for the place. I hope she stays and gives the NEA the ballast it needs and deserves. She sounds like she has good, real-world experience, savvy, and warmth. I wonder whether or not she'll change anything. Under her leadership, though, this valuable — and undervalued — tiny plot of big government will live to fight another day.
The NEA doesn't consider whether a proposal is a good prospect for private funding or what a museum's fundraising capacity is. If it ever decided to consider a museum's or a theater's money-gathering prowess (not only its endowment but also its donor base), it wouldn't know how to do it. Its staff doesn't have the experience.
I suppose I'm saying the agency should impose some degree of means-testing. If the Metropolitan Museum of Art, for instance, or the Getty, wants to do an exhibition, it will find the money to do it. Their endowments are many billions of dollars. These places don't need the Good Housekeeping Seal of Approval from the NEA to raise money, either. They're the zenith. Their shows are uniformly good. They set the museum standard. And they're in Manhattan and Los Angeles, with more millionaires per ZIP code than we in Vermont have trees. Ever try raising money for the arts in rural Vermont? A $1,000 gift is a pop-the-best-Burlington-brew day.
Last year, the NEA gave $30,000 to the Motion Picture Academy of Arts and Sciences to support the exhibition Regenerating Black Cinema (1900–1970). The show sounds like a fine idea, but I think it's obvious that the good people who run the Academy Awards can find pockets of Pacific Ocean depth and breadth to pay for this.
Jon Peede is the new chairman of the NEH. His brother worked for Vice President Pence, a good name to have on speed dial. Peede served at the NEA for years, so he understands the system. I'm not sure whether he introduced its new program to support arts infrastructure, but it's a brilliant new initiative helping cultural organizations modernize their buildings. Last year, it gave $500,000 to the Cincinnati Art Museum, a fine place, to reinstall its unusually good Near Eastern art collection. This is meaningful money. Cincinnati is rich, but like most big American cities between the East and West Coasts, it has a limited pool of donors who all give generously to lots of local charities. Museums compete with hospitals, schools, theaters, and symphonies, and people with serious money all serve on the same boards. They're tapped constantly.
The NEA and NEH are haunted by demons, one semantical and one structural. The "chairmen" aren't chairmen of anything of consequence. They actually run the place. They come to work every morning. Their boards have no power and no responsibility. The board meetings are ceremonies. They are the CEOs. They aren't endowments. The Ford Foundation is an endowment. Museums often have endowments. Government doesn't have savings accounts. In the 1960s and '70s, the NEA and NEH were conceived as freestanding creatures advancing high culture with pots of money and independence like a foundation's, but in the world of government, such are the things of fantasy. They're political agencies and live from budget to budget. No government dime gets saved, really, ever, unless it's kabuki collateral for debt like the Social Security Trust Fund. These are the semantical issues.
Structurally, the chairmen report to the president, whichever one happens to live at 1600 Pennsylvania Avenue at the time and who is focused on many weighty things. Under that system, these two agencies basically report to no one. That's the fate of federal independent agencies. They're unmoored, which is why they hit and miss, pathologically. Possibly they belong in the Department of Education, where at least they'd get philosophical direction and oversight, once in a while. Betsy DeVos, a good Midwesterner and arts philanthropist, would deliver a bracing lesson on what's substance, what's sparkle, and what's pablum.
In December, the NEH awarded $14.8 million in grants. I'm an egghead so, to me, the projects are fascinating. Much of the money went to faculty research projects. It's not a good use of taxpayer funds. Giving big grants — $60,000 a pop — to professors at Dartmouth, Princeton, Columbia, Cornell, and Penn is an abuse of tax money. These are enormously, scandalously rich institutions, as fat and prosperous as the old monasteries. Their faculties are well compensated. Each school has a polished, adept fundraising operation, with full-time grant-writing machines that small but clever and creative places don't have. They're worthy but not needy.
Most of the NEH-funded projects are excruciatingly specialized, which means the scholars and their institutions should seek money from narrow-interest foundations or individual philanthropists rather than from the government. Such sources exist in abundance, though it's hard work to cultivate them. This cycle, the NEH funded lots of projects on Japanese history and culture. These are eminently fundable via private sources. Philanthropy in Japan is nascent, though developing. Affluent businesses and individuals there need to hear the rattle of more tin cups. This will, I hope, inspire the impulse to give that Americans naturally have.
My academic specialty, by the way, is early-19th-century American art. It's dead-white-man art, unglamorous, misunderstood, and maligned. It's our history, though, and it's good stuff. Since both the NEH and the NEA are funded by American taxpayers and are part of the American government, I'd suggest that its grant givers put their thumbs on the scale in favor of American topics.
Something to Consider
If you enjoyed this article, we have a proposition for you: Join NRPLUS. Members get all of our content (including the magazine), no paywalls or content meters, an advertising-minimal experience, and unique access to our writers and editors (through conference calls, social media groups, and more). And importantly, NRPLUS members help keep NR going.
If you enjoyed this article and want to see more content like this, we have a proposition for you: 
Join NRPLUS.