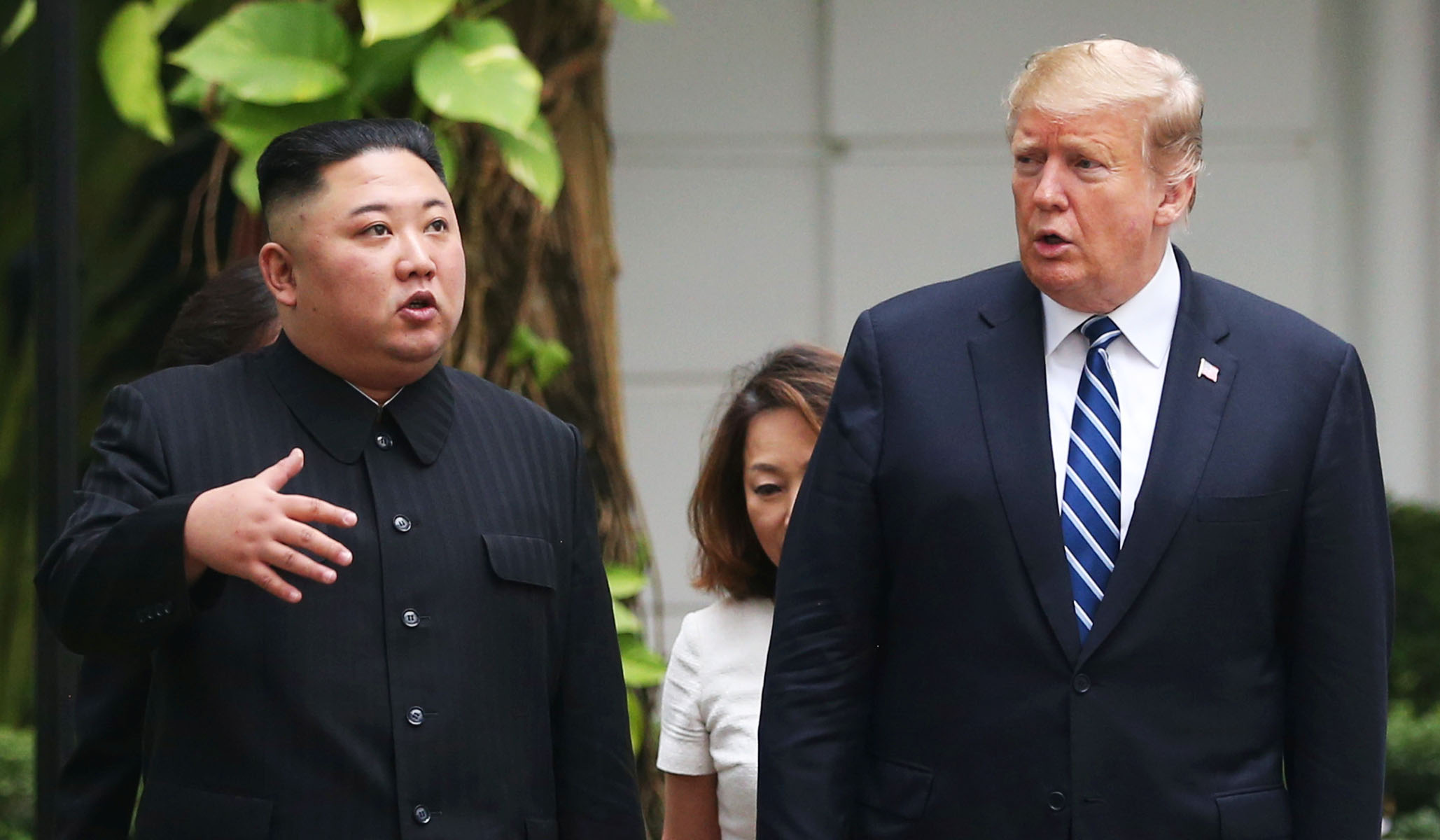 Donald Trump walked away from talks with North Korea, the best possible outcome given that he never should have walked into the talks to begin with.
In the unlikely event that North Korea wanted to give up its nuclear program, it could have demonstrated its commitment over time in low-level talks building toward an agreement. Instead, President Trump took the high-wire route of two direct meetings with Kim Jong-un, giving the North Korea dictator, if nothing else, an incalculable propaganda coup by enhancing his international standing.
Worse, Trump couldn't help but make boosterish comments about the Supreme Leader, who enslaves and immiserates his people. In Hanoi, he even professed to take seriously Kim Jong-un's denial that he had anything to do with Otto Warmbier's murder, as if rogue security services are kidnapping and torturing Americans on their own initiative in the most tightly controlled society on Earth.
All signs were that the North Koreans were heading to a diplomatic win, getting sanctions relief — as well as a U.S. liaison office in Pyongyang and a formal end to the Korean War — in exchange for steps to dismantle its Yongbyon enrichment facility. This is a version of the sucker's deal that the U.S. has fallen for time and again with the North. Pyongyang's play is to pocket any economic relief and diplomatic recognition, and then cheat on its commitments. Indeed, President Trump revealed that we are aware of a second, heretofore unknown enrichment facility.
For whatever reason, though, the North Koreans pushed Trump on sanctions relief further than he was willing to go, and the president left the table.
This avoids, for the time being, making the mistake Trump's personal diplomacy was headed toward. Now, the president should abandon hopes that Kim is going to be coaxed out of a nuclear program central to his regime's existence, and instead return to the robust program of economic, military, and diplomatic pressure that his administration was pursuing prior to this detour.
It is a temptation for all leaders, especially Trump, who makes everything personal, to overestimate how much a relationship and direct talks can overcome ineluctable strategic and ideological considerations. It's time to realize that Kim Jong-un is not a promising young man. He's not going to give up his nuclear program. And he'll realistically sign on only to a deal that he believes extends the life of his dictatorship. We hope the failure in Hanoi is the beginning of wisdom.
Something to Consider
If you enjoyed this article, we have a proposition for you: Join NRPLUS. Members get all of our content on the site including the digital magazine and archives, no paywalls or content meters, an advertising-minimal experience, and unique access to our writers and editors (through conference calls, social media groups, and more). And importantly, NRPLUS members help keep NR going.
If you enjoyed this article and want to see more premium content like this, we have a proposition for you:
Join 

NRPLUS

.