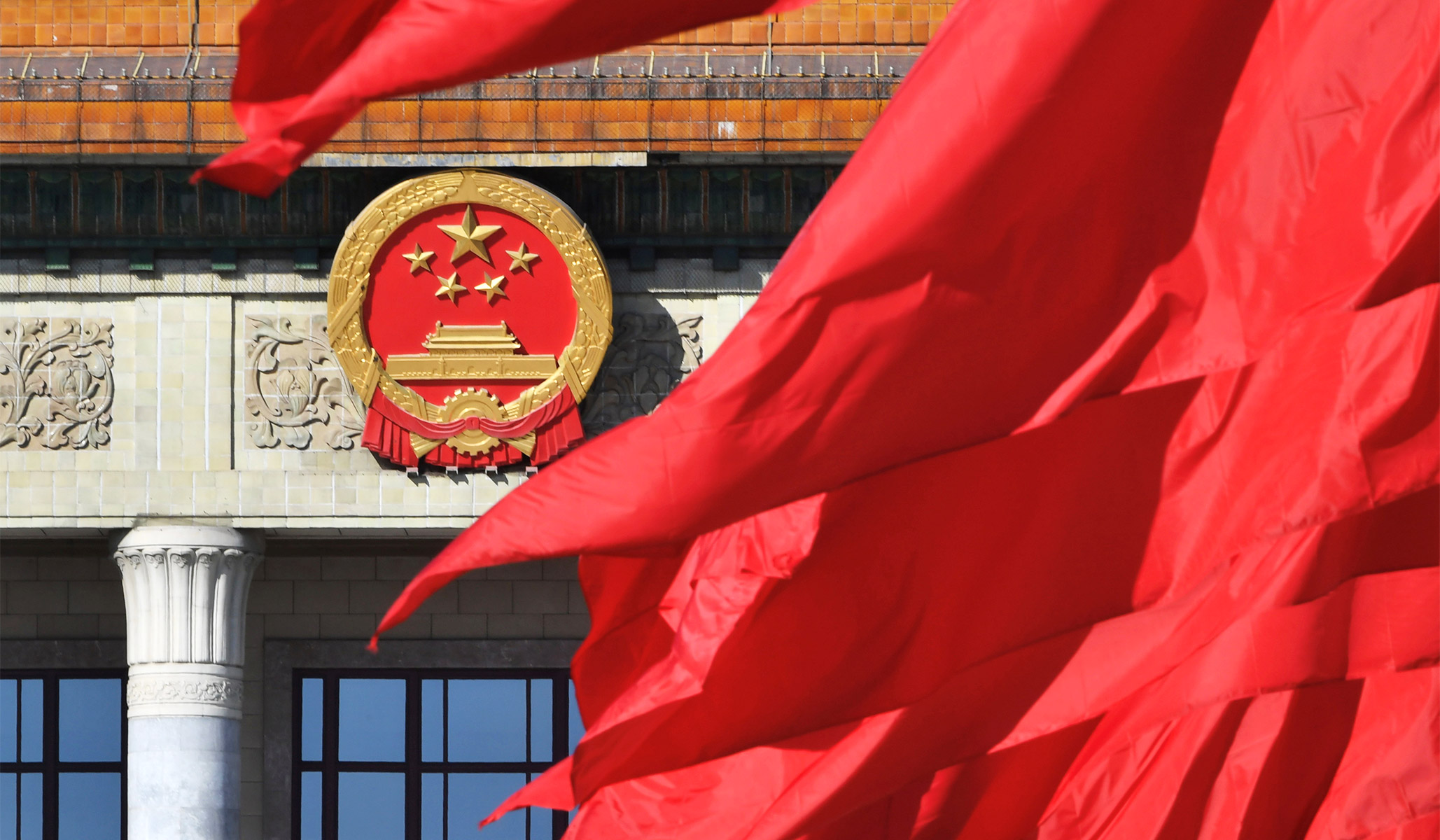 Senator Rob Portman asks the right questions on Beijing-funded Confucius Institutes.
Recently the Senate Permanent Subcommittee on Investigations released a powerful report on Confucius Institutes, the Chinese-government-funded centers that have been established at some 100 American colleges and universities, ostensibly "to promote Chinese language and culture." It raises key questions about the propriety of hosting campus centers sponsored by an authoritarian government — and concerns about the outdated and unenforced laws in the U.S. regarding foreign-gift disclosures.
The report, written by committee staff for subcommittee chairman Rob Portman (R., Ohio) and ranking member Tom Carper (D., Del.), blasts Confucius Institutes as "part of China's broader, long-term strategy" to develop "soft power" and "export China's censorship" to college campuses. It declares that unless Confucius Institutes become fully transparent and the Chinese government reciprocates by welcoming U.S. State Department–funded American Cultural Centers in China, "Confucius Institutes should not continue in the United States." (Full disclosure: I consulted with the subcommittee staff and my own research, Outsourced to China: Confucius Institutes and Soft Power in American Higher Education, is cited in the subcommittee report.)
China has spent some $158 million on U.S.-based Confucius Institutes, the report finds — and at least $2 billion worldwide since 2006. Many Confucius Institutes offer for-credit classes taught by Chinese nationals vetted by the Hanban, an agency of the Chinese Ministry of Education, which requires them to pledge not to "violate Chinese laws" or "engage in activities detrimental to national interests." It's not hard to see how that language chills speech on topics such as the Tiananmen Square massacre or the persecution of the Uyghurs, leaving students at Confucius Institutes with a one-sided education.
A new Government Accountability Office report found that most universities were comfortable letting Hanban vet and propose a pool of candidates from which they hired Confucius Institute teachers — an alarming indication that universities are either unaware of or indifferent to China's stifling of their teachers' academic freedom.
The subcommittee report tracks how China has sought to harness Confucius Institutes to control its image. Universities must seek Hanban approval for all Confucius Institute programs. In 2013, Hanban tried to create a database of pre-approved speakers. In at least one state, Hanban forbade all Confucius Classrooms (the K–12 version) from attending Shen Yun, a performing-arts show related to Falun Gong, a spiritual practice banned in China.
Hanban has asked Confucius Institutes, in their annual self-assessment reports, to describe the positive media coverage they generated. In 2011, a Hanban official asked Confucius Institute directors if CCTV, China's national television station, was available on campus. CCTV has since been rebranded China Global Television Network, which is registered with the Department of Justice as a foreign agent.
Those details make it all the more alarming that federal transparency laws are outdated and unenforced. Nearly 70 percent of colleges receiving Chinese-government funding for Confucius Institutes never reported those donations to the Department of Education, the subcommittee report found — contra federal law.
In a hearing last month, Senator Portman questioned Deputy Secretary of Education Mitchell M. Zais, who pledged that the department will update and reissue its 15-year-old guidance on foreign-gift disclosures and will send copies of the subcommittee's report to all colleges and universities with Confucius Institutes.
Those are good steps, but Congress also needs to update and strengthen existing statutes. The Higher Education Act stipulates an unreasonably high threshold for disclosure: $250,000 from a single source in a calendar year, even though the average salary for a full-time instructor at a four-year college is only about $50,000.
Lawmakers must also close loopholes, making clear that gifts to university foundations are subject to the same disclosures. And we need more specific information on where donations come from and what they are used for — such as the name of the government office making the gift, the terms or conditions under which the gift was made, and the program or purpose for which the recipient college earmarked the gift. The American public and lawmakers need this information in order to distinguish benign gifts from those that are potentially problematic.
Last year the Foreign Influence Transparency Act, sponsored by Senator Marco Rubio (R., Fla.), Senator Tom Cotton (R., Ark.), and Representative Joe Wilson (R., S.C.), and the Stop Higher Education Espionage and Theft Act, sponsored by Senator Ted Cruz (R., Tex.) and Representative Francis Rooney (R., Fla.), proposed important improvements to these disclosures, but Congress failed to pass either bill.
Senator Rob Portman is asking the right questions, and his subcommittee's report sheds much-needed light on how China intends to co-opt American campuses. It's time for Congress to act.