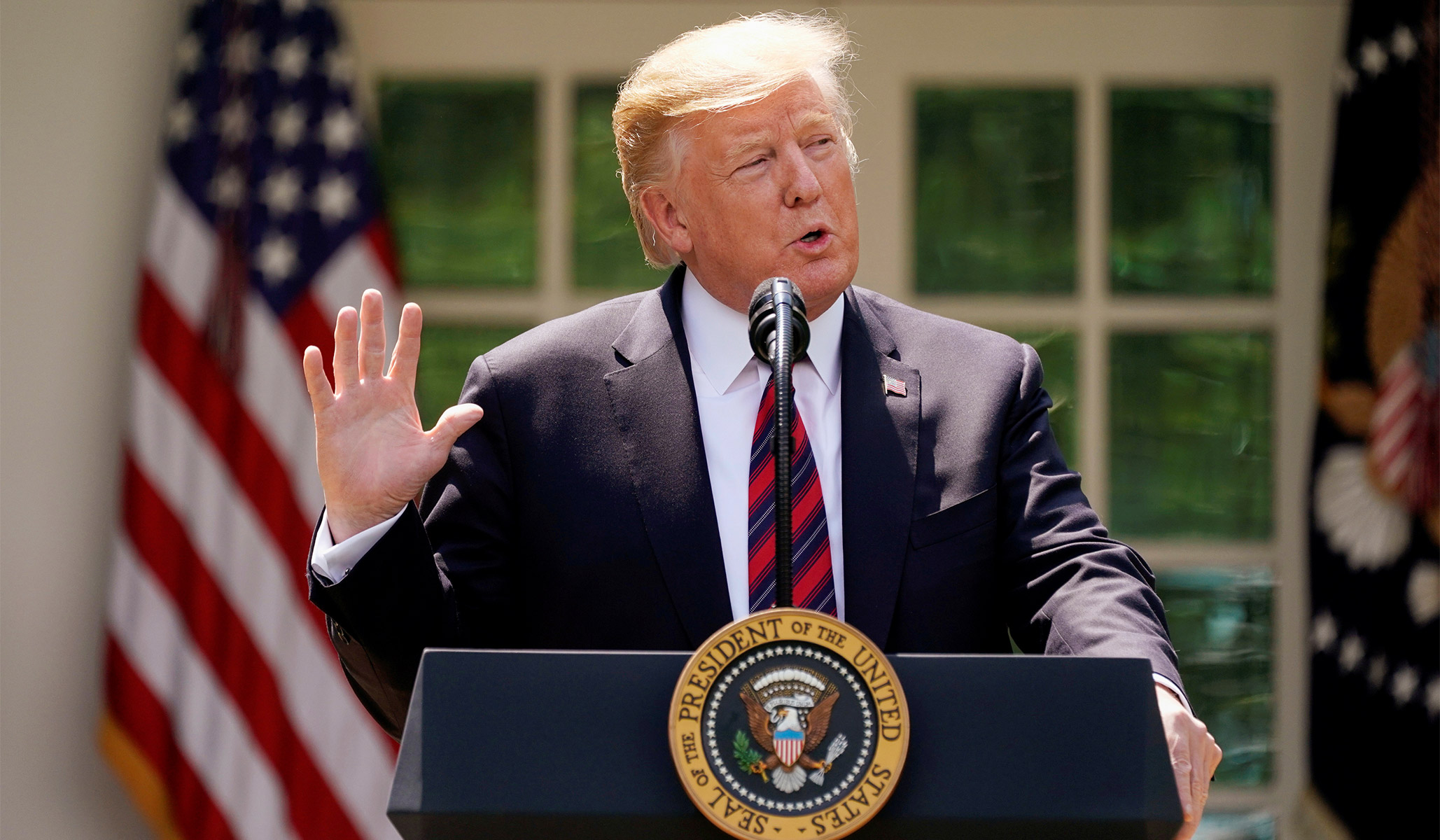 Donald Trump has associated himself with the radical idea that the United States should have a legal-immigration system like that of Canada.
He unveiled an immigration plan on Thursday that would emphasize skills, moving us closer to the Canadian model from our current, foolishly monomaniacal focus on family reunification.
The problem with letting immigrants bring in all sort of relatives is that it makes the immigration system random, and effectively takes control over picking and choosing who will come here out of our hands. The Trump plan would limit family immigration to immediate family — spouses and minor children — and eliminate the visa lottery, which is just as arbitrary as it sounds.
Instead, the emphasis would be on a point system and higher-skilled immigrants with extraordinary talents, professional vocations, and academic accomplishments.
The plan also includes an array of welcome enforcement measures, although it's not clear yet if it includes the most important of all, an E-Verify system for employers that would do much to turn off the jobs magnet drawing illegal immigrants here.
There is a lot to commend in the plan. It would be a significant step toward making our immigration system more rational. With so many people around the world desperate to come here, it is insane that we aren't choosing the immigrants who best serve our interests. Under the plan, we would favor the immigrants best-suited to thriving in a 21st-century economy, and English and civics tests would select for immigrants with the best chance of easily assimilating.
It is something of a breakthrough to have an administration that considers the interests of American workers in formulating immigration policy and doesn't want to continue to flood the lower end of the labor market with greater numbers of low-skilled immigrants, a persistent feature of so-called comprehensive immigration reforms.
Our complaint is that the plan doesn't call for lower numbers of legal immigrants given the historic wave of immigration that has continued unabated for decades now. But the enforcement measures, especially if they include e-Verify, should reduce the flow of new illegal immigrants and diminish the current illegal population, reducing the level of immigration overall.
Also, it would have been better if Trump had come into office with a plan along these lines ready to be immediately written into legislation when Republicans controlled Congress. If so, with the right horse-trading and a deft touch, it might have been possible to get important reforms written and signed into law.
As it is, this is largely a campaign document, and a commendable one.
Editor's Note: This piece has been emended since its initial publication.