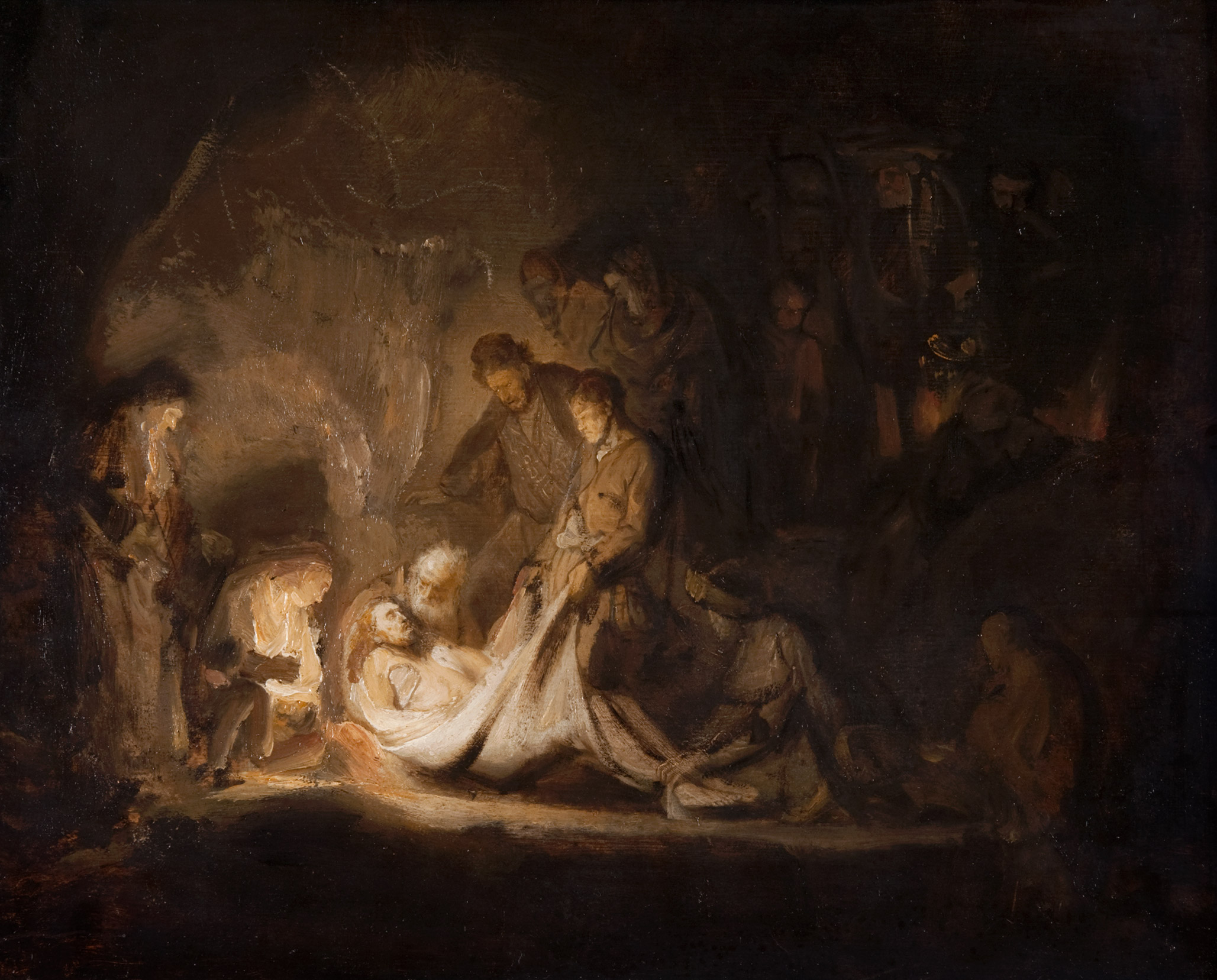 Yale's British Art Center will rivet even kids, with its display of the Scottish doctor's shells, bones, axes, Roman coins, and drawings of body parts galore.
Yale's British Art Center (BAC) in New Haven has the immensely gratifying William Hunter and the Anatomy of the Modern Museum show on view for a few more weeks. Hunter (1718–1783), a Scottish physician and teacher based in London, was one of the most discerning collectors and prominent intellectuals of his age.
It's an art show and much more. It's a fascinating, complex exploration of medical history, since Hunter was a pioneer in obstetrics, surgery, and orthopedics. He collected the world — fossils, Roman coins, rare books, specimens, exotic shells, and art by indigenous peoples — and left his things to the University of Glasgow. The best traveled to Yale for the only American venue. Eclectic, scholarly, revelatory, and so accessible, the show is wonderful.
Hunter taught medicine in London and was the royal family's doctor. He delivered royal babies and was a court confidant. That was his day job, but he was a giant in everything he did. He was insatiably curious, writing as a young man, "My head is filled with a thousand things." This never changed, and it made for the abundance and range of objects he acquired.
Here, the curators made a smart choice at the very beginning. Most would have done a more spartan installation, defined, and limited, by categories — all the paintings in one place, all the exotic shells together. How boring. The show at the BAC starts with a "cabinet of curiosities" approach. A lovely Chardin from the 1630s, a bronze of a flayed nude exposing muscle groups, Roman coins, and a hefty mastodon tooth, shown together, get us into that packed head of his. It flows smoothly after that, mixing media with sensitivity and confidence.
It's thrilling and stimulating, and we can, after a bit, imagine ourselves in Hunter's classroom. He was, by the way, a charismatic teacher.
The BAC show presents him as a humanist, wisely avoiding references to genius or branding Hunter as a distinctly Enlightenment figure. Scientific inquiry, risk-taking, and curiosity are human and, in the best of times, dynamic and transformative. Though there are plenty of fossils in the show, Hunter isn't treated as one. People like Hunter make any era a brilliant, better one.
The "flat art" — paintings, drawings, and prints — is one expertly treated hook. How to reconcile his profession as a doctor with a small but various group of fine portraits, still lifes, mythological and religious things, and genre pictures, by many artists, is a trick. We know that Hunter was a man of taste, an establishment figure in London who'd started life modestly in South Lanarkshire in Scotland, and a never-married workaholic for whom art was a hobby he pursued with the gusto of a vice.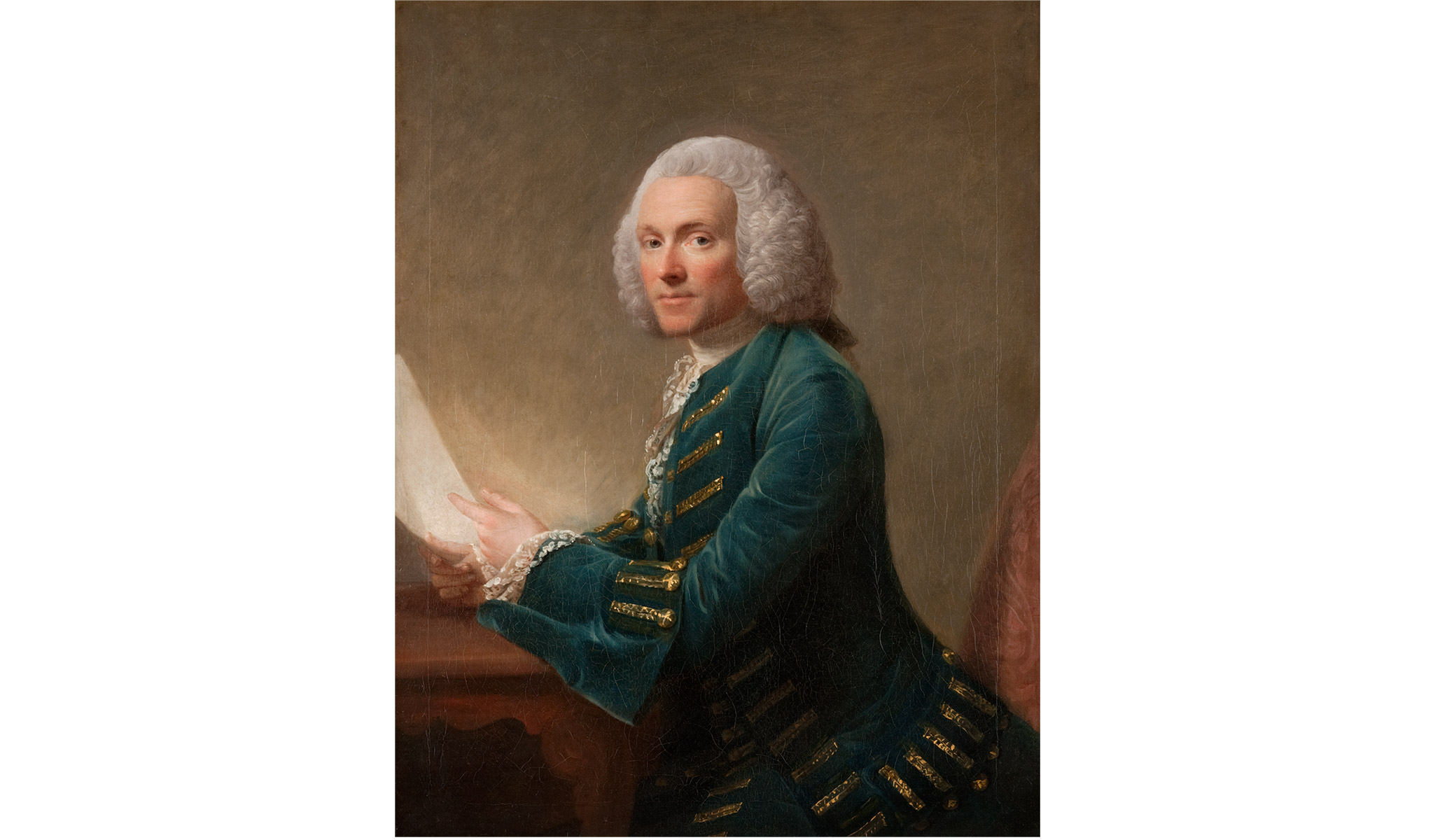 There is an intellectual thread. In the scenes of everyday life, among them a great Le Nain from 1635 and the Chardins, Hunter seemed absorbed with unguarded human expression, how the body and face moved when no one was looking. These pictures show common people unaccustomed to playacting. They're not conscious of anyone's gaze, and the fruit-and-dead-critter still life by Frans Snyders from the 1660s shows subjects that are inert. The gorgeous Rubens bust of an old man from 1609 shows decay with age, and shows it with grandeur. Even the Rembrandt oil sketch, an Entombment of Jesus, shows a gleaming, shrouded dead body, mysterious, yes, but consonant with what made Hunter famous. Hunter was looking at bodies conveying mood. He was, after all, the leading anatomist of his age.
Hunter's landmark book, Anatomy of the Human Gravid Uterus, launches the most striking and the toughest part of the show. Hunter dissected his first body of a pregnant woman around 1750. Over a period of 20 years, he mapped the misunderstood uterus by dissecting 13 women who died during various stages of pregnancy. His polychrome plaster casts, drawings, prints, and medical equipment are on view.
This section isn't for the faint of heart. The engraved plates from his book are visually riveting, and I'm very rarely riveted. Their precision is relentless and can make the viewer queasy. At nine months, dead in the womb, the unborn baby is rendered with extraordinary attention to texture, light, and shade, with a bulging stomach, hands in a fist, and slicked, wet hair. Hunter invited the artist William Hogarth to watch the dissection. Hogarth marveled at the baby's supreme, perfect snugness and wondered whether any artist could ever convey "snugness" as convincingly. The look is both intensely physical and miraculously perfect.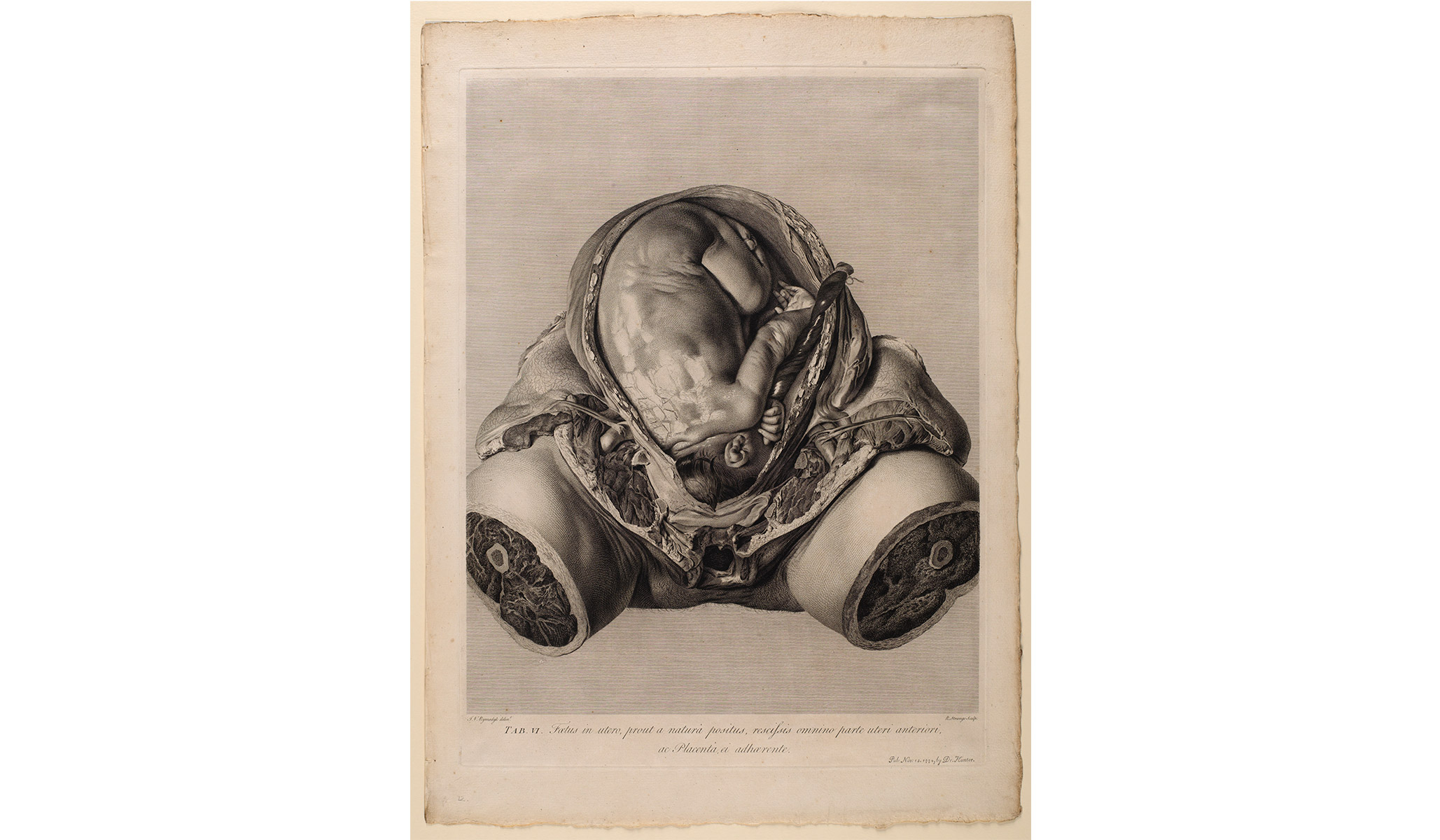 These anatomical engravings are masterpieces of illustration. They are empirical and exact but demanded the good doctor make room for artistic license. Hunter and his engraver understood that the dead, much like the living, change by the minute. He cut and spliced the bodies, but then the artist did almost a cinematic cutting and splicing to make an instructive, truthful image. At the same time, they're visually strange and sublime.
The show treats the obvious intrusiveness at the core of Hunter's technique in the context of the absence of consent on the part of the dissected women. A small section of work by living artists presents "meditations on the origin of life, the nature of death, and what it means to be human." Some of these new works "make visible the experiences of bodies that have been subjected to violence or marginalized due to race, gender, or sexual orientation."
It's a clever touch. The wall text is vague enough so that anything can be read into it. It's visual vaccination, I suppose, against social-justice vigilantes who seem to rule Yale. I can only imagine the extent of internal debate at the BAC leading to this choice of objects and the interpretation. I don't fault the BAC for doing something I would usually find irrelevant. They're aware of their neighborhood. I think every exhibition, eventually, will begin with a prophylactic mea culpa for any offense caused. It's like in the old days, when honest shopkeepers paid protection money to the local thugs.
In this section of contemporary art, Nate Lewis's work, a mix of photography, cut paper, ink, and wash, is really good. The three works on view start with Lewis's photographs of his body, cut and layered paper overlapping the photographs, and some wash to suggest dissection but also the external beauty of the body in contrast with its under-the-hood mechanical complexity. He's a fine young artist and one of the curators' many discoveries. I didn't look at Maya Vilas's abstract stoneware uterus and vagina long enough to say what I feel about it. She explores race, identity, and gender through her experience as a "queer black femme," as she notes. Sorry to betray my farm heritage, but what does that have to do with the price of eggs?
Let's return to Hunter via one of the show's stars: Mary Toft. Scientific hoaxes happen even today, but hers was one for the ages. In Hunter's youth, little was known of the physiology of pregnancy. Mary Toft, a young woman from Surrey, managed to persuade experts, including George I's physician, that she'd given birth to 14 rabbits. More than a few artists, among them Hogarth, treated her story. After a comic spell of gullibility among the exalted, Toft, her country doctor, and her scheming mother-in-law were exposed as racketeers.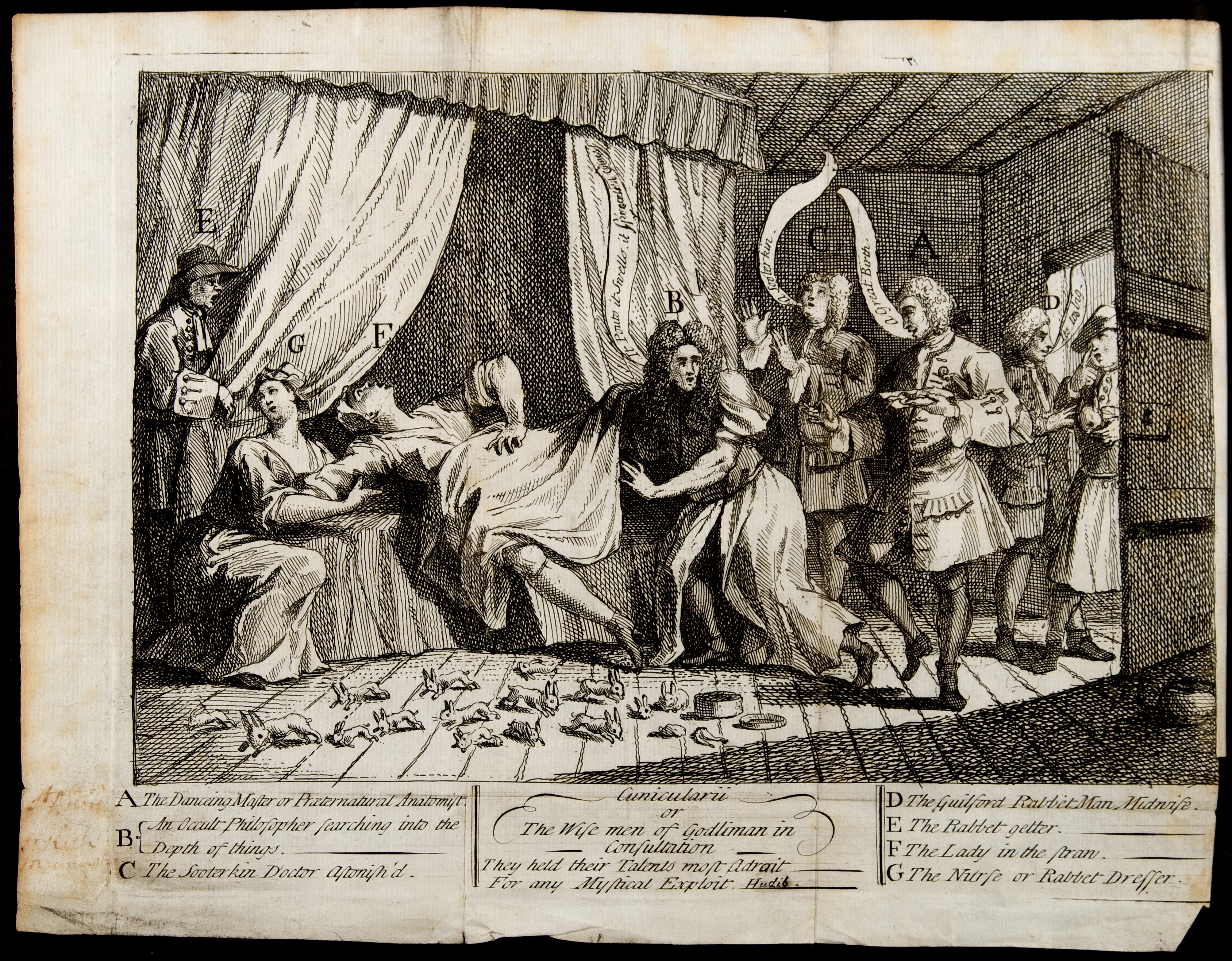 Let's bunny-hop to today and the notion of "settled science" like, say, climate change. Hunter was among those who challenged the accepted wisdom — the settled science — that the earth was a mere 6,000 years old and that the last big bout of climate change occasioned Noah's boating party. He'd think anyone who thought science could be settled was a fool. He respected history, hence his collection of ancient coins and old manuscripts. Through polychromatic rocks and fossils, which few understood in his day, he saw the world as ever-evolving over thousands of generations. This was new.
He was anything but hubristic. He understood that a big and diverse world didn't revolve around London or some claque of know-it-alls. That's why he collected Indian, Oceanic, and Native American objects. He wasn't religious, as far as we know. He studied theology at the University of Glasgow as a very young man but then dropped it for medicine. He predates Darwin's evolution theories by decades. Scientific understanding in his lifetime was changing quickly. That said, he was deeply skeptical of scientific fads and felt, by and large, that nature's big changes ebbed and flowed beyond humanity's control. To think otherwise, he thought, amounted to fancy sophistry, as convincing as one, or 14, rabbits pulled from a magician's hat, much less from any part of a woman's anatomy.
The catalogue is impressive. Mungo Campbell, the curator from the Hunterian, wrote an important essay on Hunter's bequest to the university, which led to one of the world's first museums. Museum display, pedagogy, object care, and public access were only concepts then; and for the generation after his death, Hunter's collection was very much a start-up or trial run for modern museology. Nathan Flis's essay situated the young Hunter in the scientific milieu of the early 18th century, where much fashionable thinking would seem medieval, no, bewitched by us today. Other essays, long and short, are very strong, too.
This spring marks the retirement of Amy Meyers as the BAC's director after 18 years. I knew each of the BAC's directors since it opened in 1977. Growing up near New Haven, I had it for my local museum, a niche place since its anchor is British art but, in the '70s and '80s, more fun than the Yale Art Gallery across the street.
Each director brought his or her unique touch. Meyers nicely bridged two worlds. The place under her leadership was scholarly but remarkably appealing to a general audience. She is an esteemed art historian but is rooted in American studies, where outside disciplines comfortably inform and enrich art. I think, in the case of the Hunter show, any woman who has ever been to a gynecologist or had a baby, and that's almost every woman, would have to find the show fascinating. It's also a kid-friendly show, with bugs, shells, feathers, axes, and body parts galore, though in the dissection part, Mom and Dad might have, as Ricky Ricardo would say, "some 'splainin' to do."
She also brilliantly led the renovation of the BAC's great Louis Kahn building. Yale is a center of modern architecture, with, among many outstanding buildings, Kahn's first museum building, the Yale Art Gallery from 1953, and his last, the BAC's building, which opened in 1977.
I've written a lot about museum architecture. The BAC project followed with divine precision the museum version of the Hippocratic Oath: Do no harm. During the renovation, everything mechanical was replaced. The building's gorgeous, subtle interiors were refreshed. Meyers restored and reopened the Long Gallery, one of the country's great art spaces. All was achieved without changing the cherished look and feel of the place. I did the same thing at the Addison Gallery when I was director. Like me, Meyers kept ego in check. There's much to be said for her quiet, confident, respectful leadership. Such a rarity and blessing.