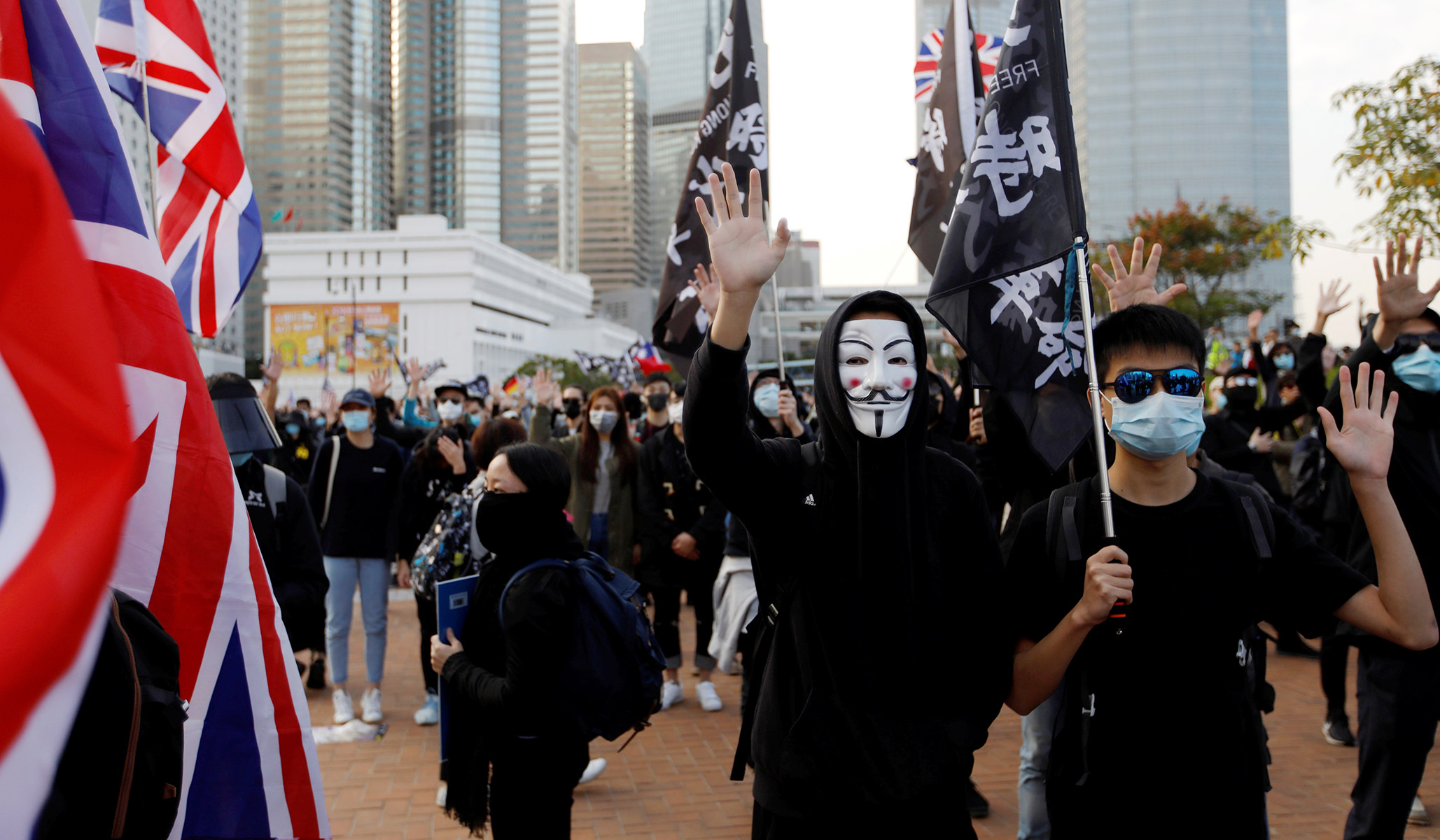 "It's like believing in God, and believing that God will destroy the Chinese Communist Party."
NRPLUS MEMBER ARTICLE D en Law has made it a habit to check her phone app and look for "yellow restaurants" whenever she eats out.
Since last April, when increasingly violent clashes between pro-democracy protesters and police regularly broke out on its busy streets, Hong Kong has been color-coded: The "yellow camp" is pro-democracy and anti-government, and the "blue camp" supports the establishment, the police, and Beijing.
There is thus also a "yellow economy." More and more small shops and eateries publicly endorsed the anti-government movement; phone apps and maps began to label them for consumers who wanted to frequent them.
Meanwhile, there were calls to boycott …