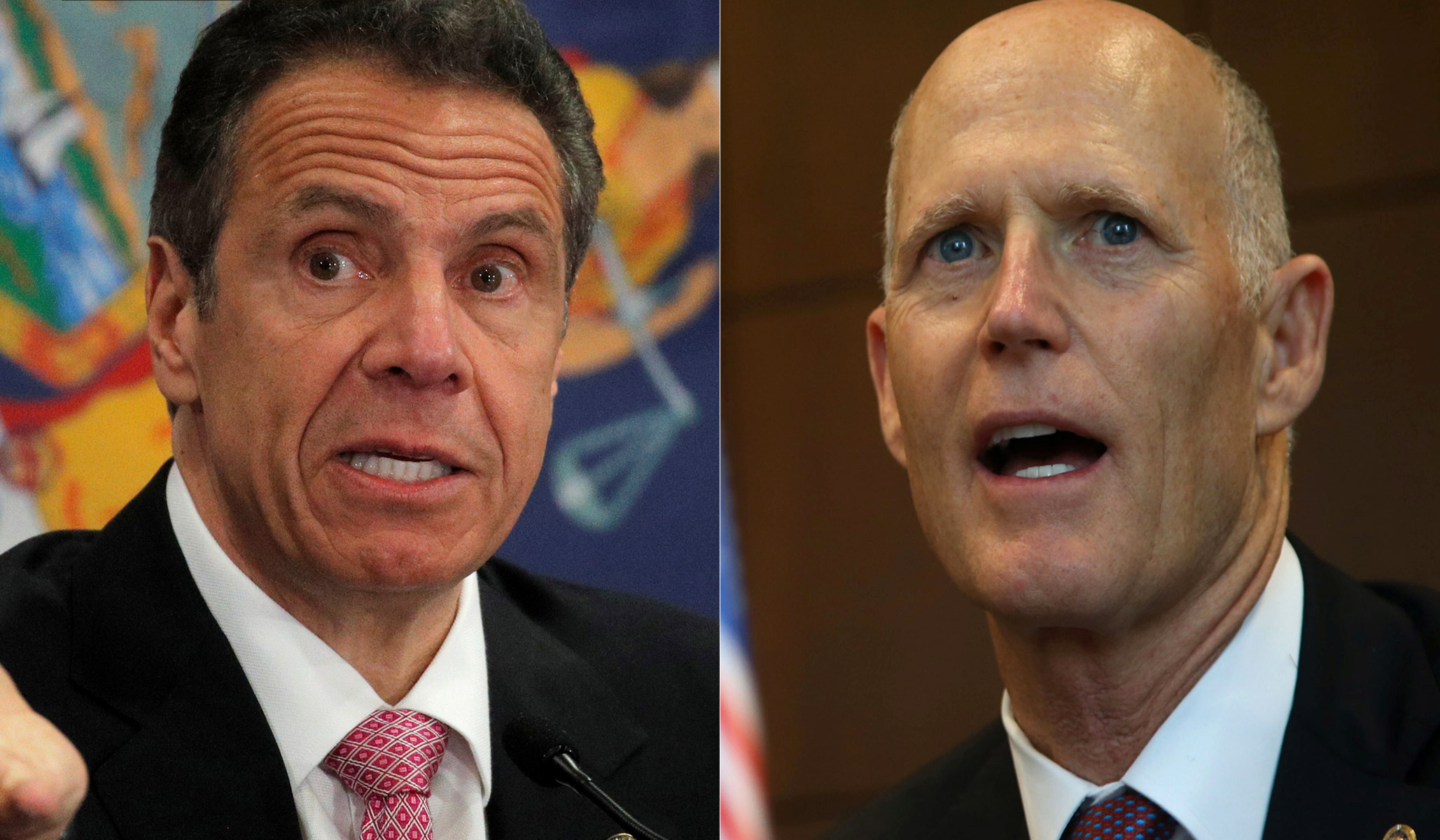 The Cuomo–Scott cage match replicates the American debate in miniature.
NRPLUS MEMBER ARTICLE W ith the debate over additional epidemic aid to the states simmering, Florida senator Rick Scott and New York governor Andrew Cuomo are taking a special interest in one another.
Senator Scott used to be Governor Scott. He took office in Florida in 2011, three days after Cuomo did in New York. The two states had a lot in common at the time: Both had been hammered by the financial crisis, both had lost a lot of jobs during that crisis, and—this part is sometimes forgotten—both had seen significant numbers of residents moving elsewhere.
After having led the country in net domestic migration …