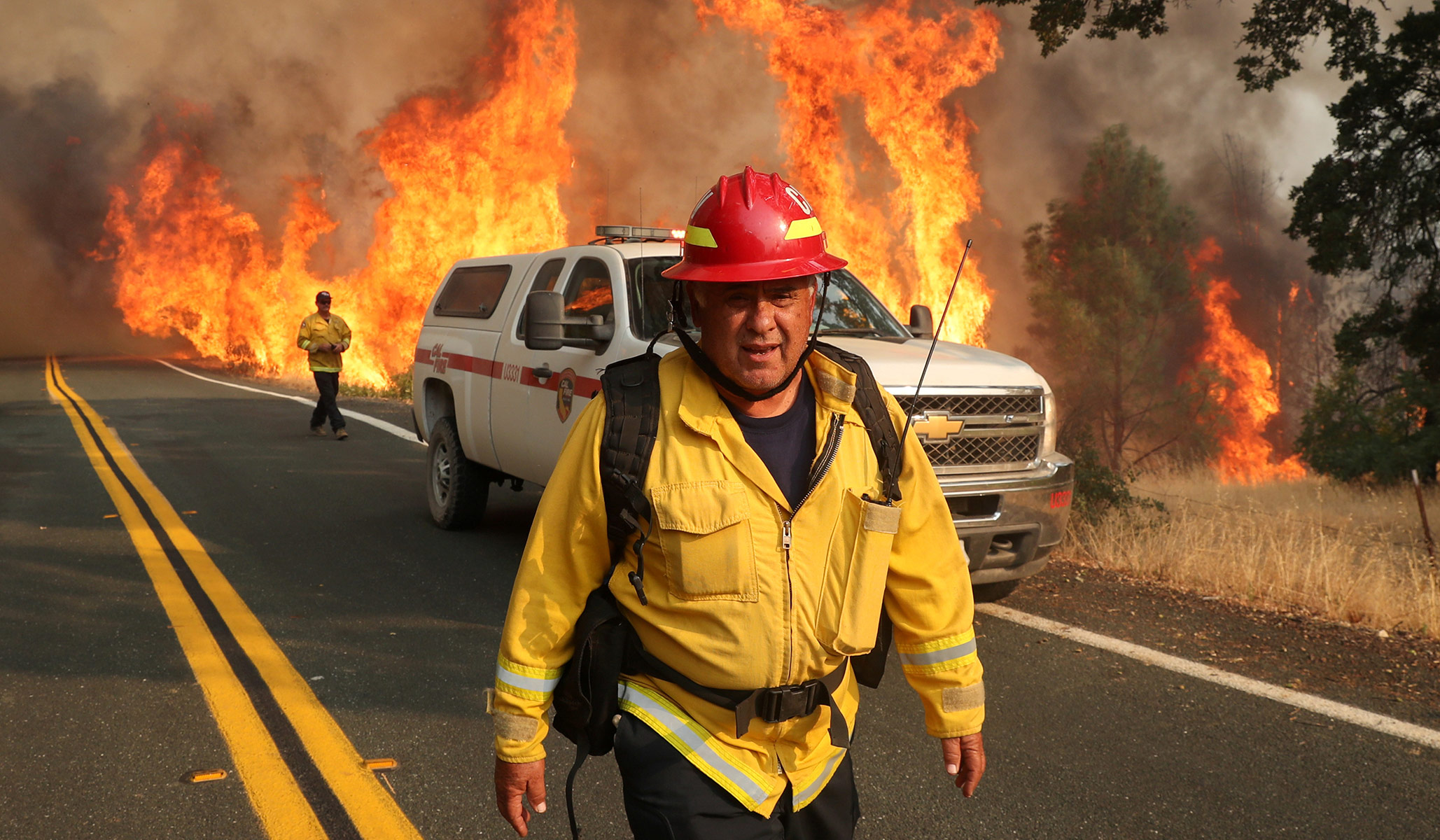 Power outages, fires, water shortages, rising taxes, crumbling and congested highways, dismal schools, lawlessness …
NRPLUS MEMBER ARTICLE I t is now August in California.
Green Napalm
So we can expect the following from our postmodern state government. There are the now-normal raging wildfires in the coastal and Sierra foothills. And they will be greeted as if they are not characteristic threats of 500 years of settled history, but leveraged as proof of global warming as well as the state's abject inability to put them out.
When the inept state can't extinguish them as it has in the past, it suggests that it's more "natural" to let them burn. Jerry Brown's team told us that the drought's toll — millions of dead
…