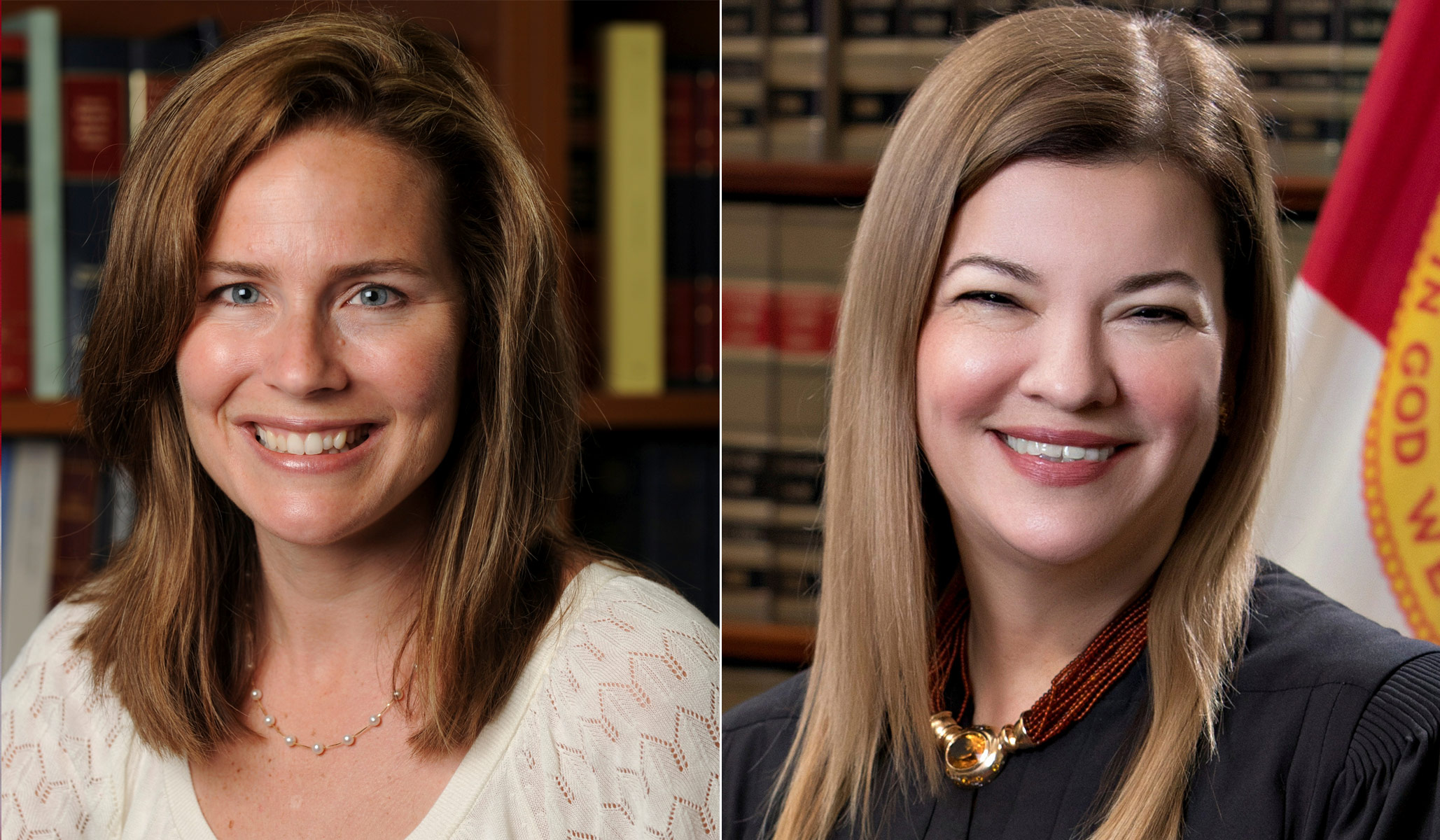 Either Amy Coney Barrett or Barbara Lagoa would be a strong pick. Timing may favor the latter.
NRPLUS MEMBER ARTICLE P resident Trump has announced that he will pick a woman for the Supreme Court seat vacated by the late Ruth Bader Ginsburg. But which one?
The New York Times reports that in a phone call with Senate majority leader Mitch McConnell, Trump is said to have mentioned two female appellate court judges — Amy Coney Barrett and Barbara Lagoa — as being on his short list. What do we know about them?
Barrett has been initially viewed as the early favorite. Jonathan Swan of Axios reported in 2019 that Trump had said of Barrett: "I'm saving her for Ginsburg." Axios said he
…