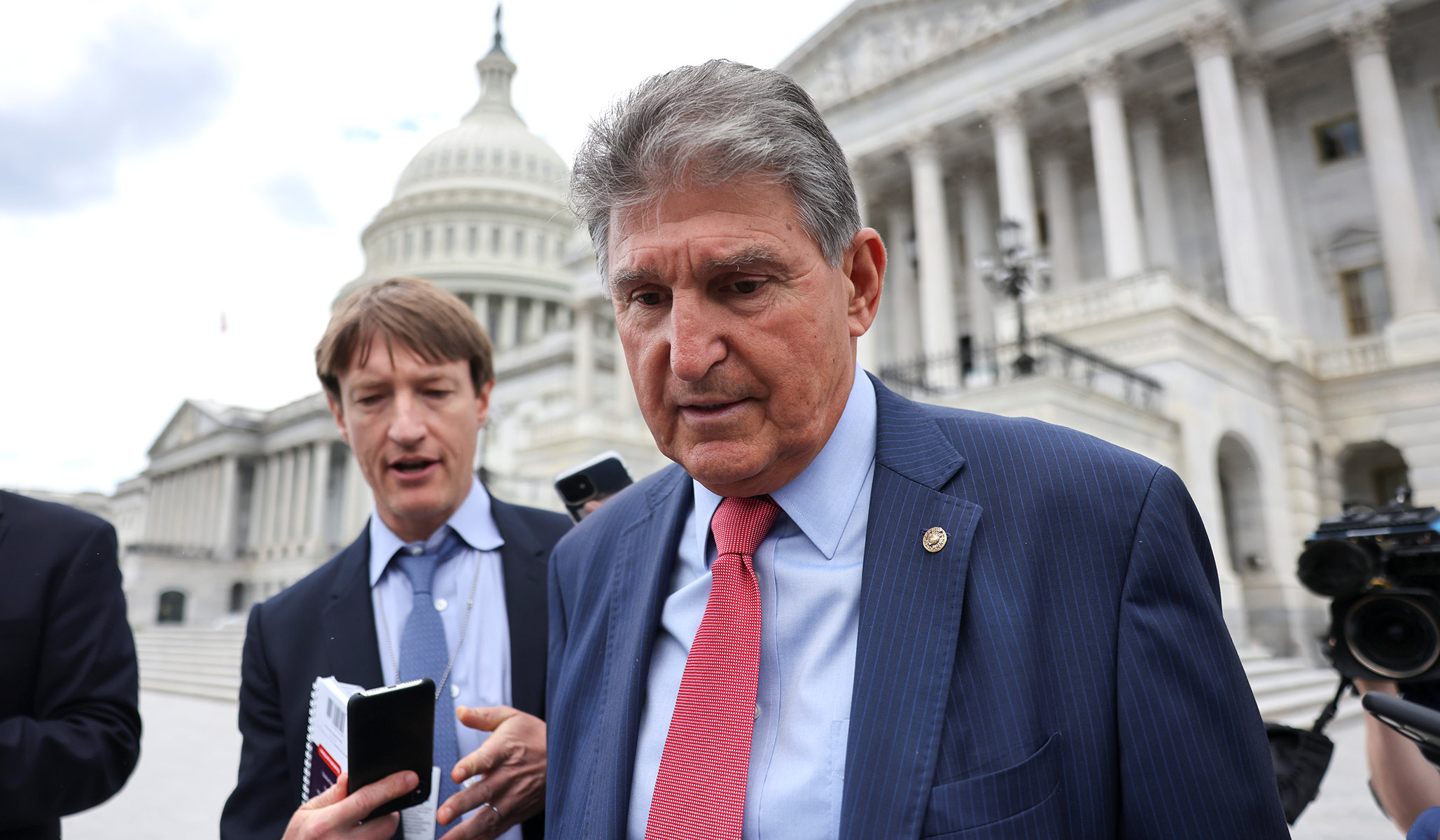 A House committee's reconciliation bill creates a new 'Medicaid-like' program that would provide federal funding for abortion on demand.
It's not just the price tag.
While much of the internal debate among congressional Democrats has focused on the cost of their budget-reconciliation bill — $3.5 trillion or something closer to $1.5 trillion, as Joe Manchin prefers — House Democrats are also picking a fight with the pro-life West Virginia Democratic senator on the issue of taxpayer funding of elective abortion.
This summer, Manchin said that he's going to support the Hyde amendment, which prohibits federal funding of elective abortion, "in every way possible."
But the House Energy and Commerce Committee's reconciliation bill creates a new "Medicaid-like" program that lacks the Hyde amendment and would therefore fund abortion on demand for beneficiaries.
The bill marked up by the Energy and Commerce Committee on Tuesday would create a new Medicaid program administered entirely by the federal government for low-income residents in the twelve states that chose not to expand Medicaid under the Affordable Care Act (a.k.a, Obamacare).
Because the new Medicaid program in these twelve states wouldn't be up and running until 2025, the bill would, starting in 2022, make these low-income individuals eligible for Obamacare plans that the government would subsidize to the tune of 99 percent of the actuarial value of medical expenses (up from 94 percent under current law).
Obamacare plans in these twelve states do not currently cover taxpayer funding of abortion — the Affordable Care Act allowed states to prohibit elective abortion coverage in their exchanges — but the House Democrats' bill appears to do an end run around that prohibition, too, starting in 2024.
The language in the House Energy and Commerce bill is convoluted, but it is hard to see how it isn't designed to fund abortions in the Obamacare exchanges in the twelve states that didn't expand Medicaid. The House reconciliation bill would require funding for family-planning services "which are not otherwise provided under such plan[s]" in Obamacare. The Affordable Care Act already requires plans to cover all FDA-approved contraceptives with no co-pay or cost-sharing, but as HealthCare.gov notes: "Plans aren't required to cover drugs to induce abortions." So family-planning services "not otherwise provided" means abortion.
These aren't the only ways the House Energy and Commerce Committee bill would fund abortion. It also includes funding starting in 2024 for "non-emergency medical transportation services," which could mean that enrollees could be transported at taxpayer expense for an abortion at any point in pregnancy. And it includes "public health" funding that could be used to train doulas and others to assist or perform elective abortions.
There are no more pro-life Democrats in the House of Representatives. In the U.S. Senate, three Democrats — Tim Kaine of Virginia, Bob Casey Jr. of Pennsylvania, and Joe Manchin — have expressed support for the Hyde amendment. Manchin has been the most outspoken about the issue this summer, but whether he will draw a red line on the issue of taxpayer funding of abortion remains to be seen. In a 50–50 Senate, it will likely fall to the West Virginia Democrat to decide whether Congress sends a reconciliation bill to President Biden this fall that directly funds elective abortions.
This article has been emended since its initial publication.