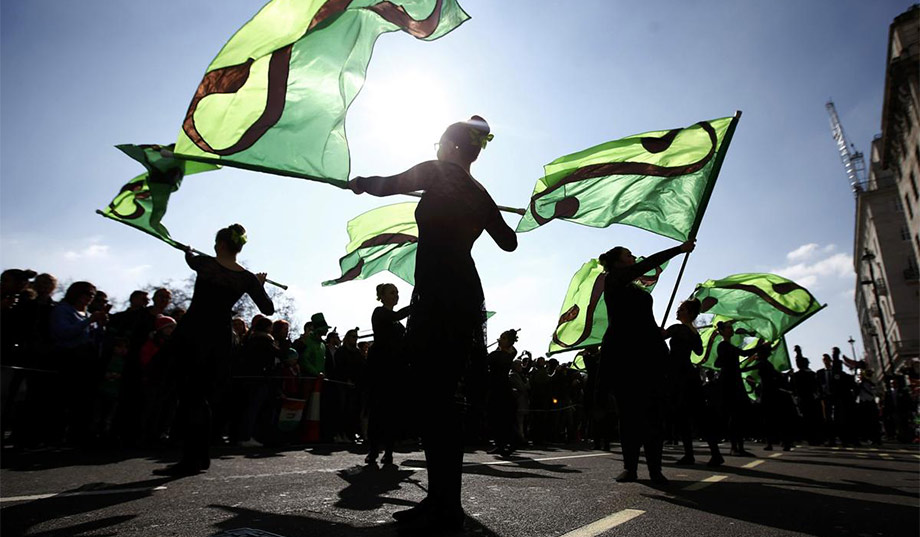 Happy Saint Patrick's Day, everyone. Hope it has been a good one. Yesterday, I had a tale in my Impromptus column. I had been to Harvard, to conduct a couple of interviews, and I waxed nostalgic.
In Widener Library, there are bag-checkers — people checking your bags on your way out. Ages ago, there was this bag-checker who, frankly, was pretty gruff. Man of about 65, I would say. One day, Saint Patrick's Day, I had a nice exchange with him. He was wearing a kelly-green jacket. I complimented him on it. He said that his late wife had given it to him. His eyes filled with tears.
On Saint Patrick's Day, I can't help thinking of Ed and Margie Capano. Ed is our former publisher. Every March 17, he and his wife, Margie, would hold a little celebration at a pub here in Manhattan. Don't be entirely fooled by "Capano" — his mother was a Kennedy. And Margie's maiden name was Gallagher.
Do you know what Dolly, in Hello, Dolly!, says? Everyone thinks she's a classic yenta. But she introduces herself very clearly as "Dolly Levi, born Gallagher." She also dances a jig in the show and says "me darlin's."
Finally, I give you "Danny Boy" — one of the finest songs ever thought of, sung by our finest singer of that song today: a man with an Italian last name like Ed's, Matthew Polenzani. Go here. Great voice, great singer, great guy.
So, get your green on.