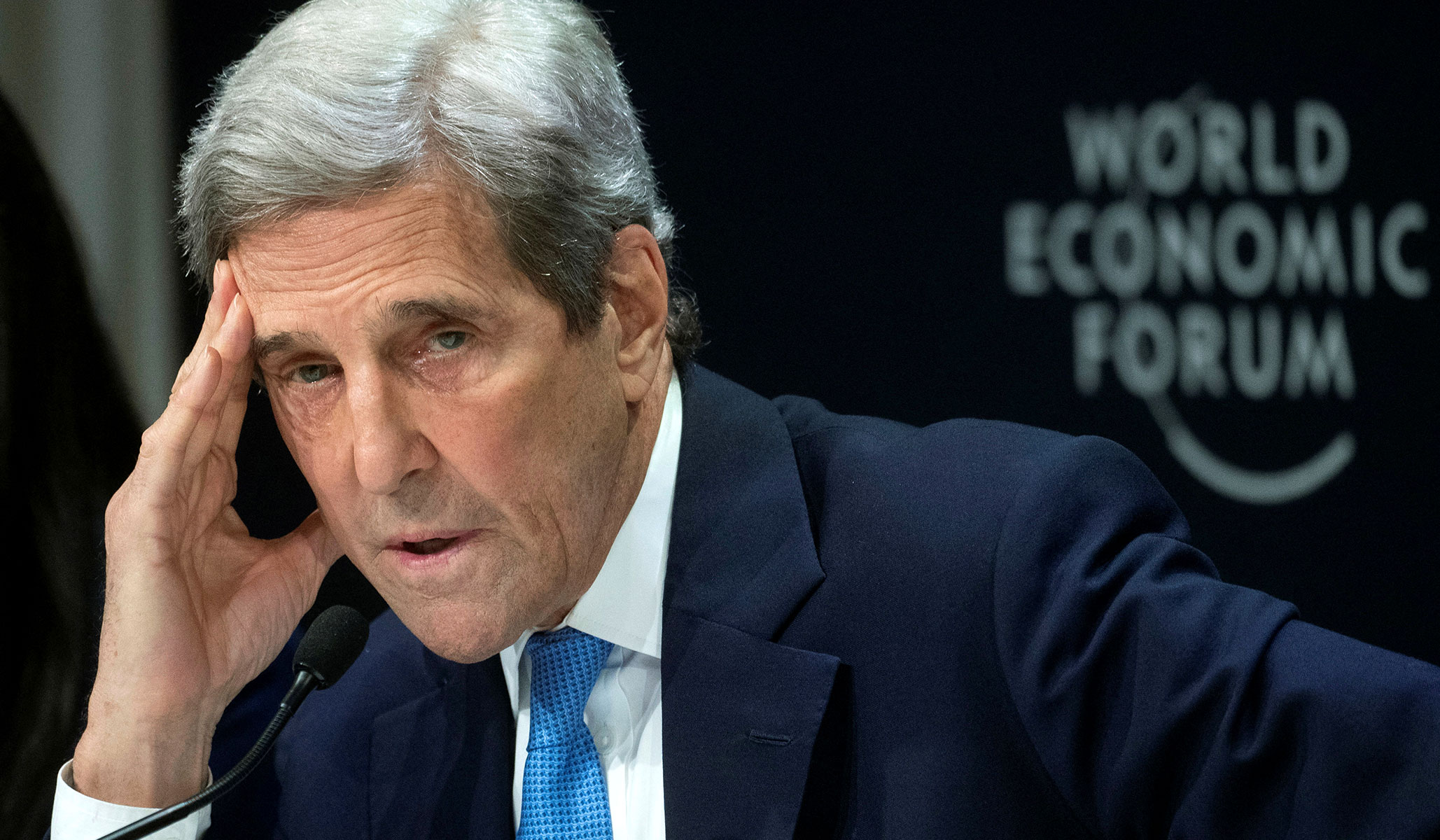 One of the more appalling moments in a political career lacking much in the way to celebrate was the time when John Kerry appeared to shrug his shoulders at genocide. He had more important things to worry about, you see.
As a reminder (via the New York Post, November 11, 2021):
US special climate envoy John Kerry sidestepped a question about China's use of slave labor during the COP26 UN Climate Change Conference on Wednesday, saying the issue was "not my lane."

Kerry was responding to a query from a reporter who asked the former secretary of state if he had mentioned human rights issues — including Beijing's "use of forced labor in Xinjiang for building solar panels" — during recent meetings with Chinese leaders.

"Well, we're honest. We're honest about the differences, and we certainly know what they are and we've articulated them, but that's not my lane here," Kerry said. "That's — my job is to be the climate guy, and stay focused on trying to move the climate agenda forward."…

Throughout his time as President Biden's special envoy, Kerry has urged China to "be part of the solution."

"Climate is existential for everybody on the planet," he said in May. "We have to deal with it and because China is nearly 30 percent of all the emissions on the planet, China's got to be part of the solution."
The Chinese, however, do not seem to see things the same way. To the extent that they have invested in renewables, it's either been as a business opportunity (and one that it has used to leave the West dangerously reliant on Chinese suppliers) or as part of the country's current drive to a form of autarky. If Beijing is concerned about the climate (not that much, it appears) it sees that as just one issue to be considered among many others, and one incidentally that has to be subordinated to geopolitical issues, the need to support economic growth and, of course, preserve the party's control.
And so (via AP):
China cut off contacts with the United States on vital issues Friday — including military matters and crucial climate cooperation — as concerns rose that the Communist government's hostile reaction to House Speaker Nancy Pelosi's Taiwan visit could signal a lasting, more aggressive approach toward its U.S. rival and the self-ruled island.
Crucial!
China's decision to suspend bilateral talks on climate change with the United States does not punish Washington, "it punishes the world," U.S. Special Envoy on Climate Change John Kerry said on Friday.

"No country should withhold progress on existential transnational issues because of bilateral differences," said the former U.S. Secretary of State, who is currently the Biden administration's top climate diplomat.
Existential transnational differences!
It's time, I think, for our climate Metternich to assert himself. It's time, in other words, to deploy James Taylor.