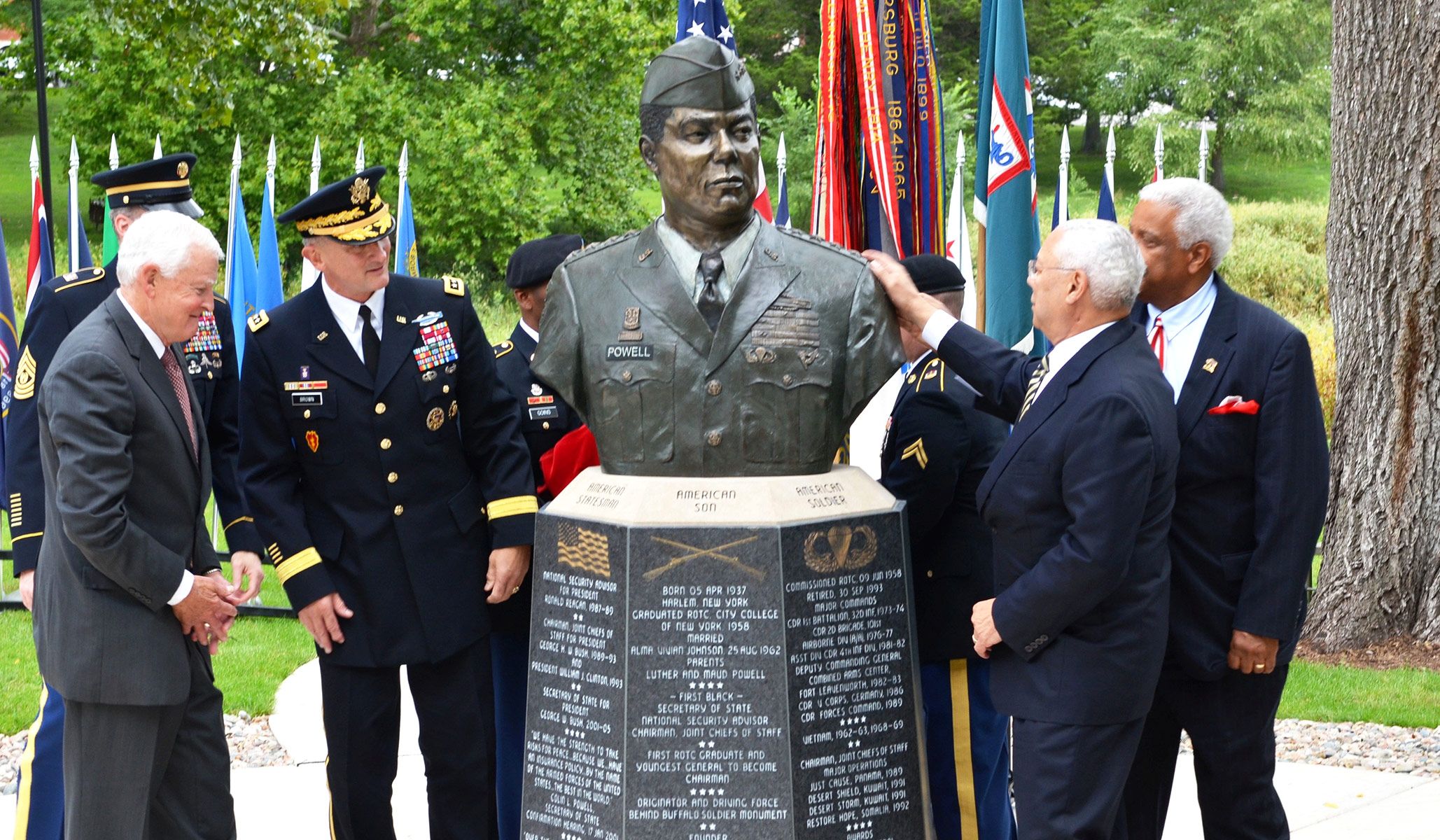 In Impromptus today, I have a variety of subjects, as usual — a big variety. I begin with fatal accidents (such as the one on the movie set last week). I also touch on China. And populism. And the Houston Astros. (Should their cheatin' ways be forgotten?) Moreover, I ask the question: What's the most beautiful city — big city — in America? The other day, Riccardo Muti said Chicago. (He is the music director of the CSO, the Chicago Symphony Orchestra.) I say Chicago is No. 2. (The "second city," again?) In today's column, I invite readers to answer the question — to submit their nominations.
I write a little about Bernard Haitink, another conductor, who passed away last week. But frankly, where obits are concerned, I forgot about Colin Powell. I'd like to mention one thing about him, here on the Corner.
He is the only public figure I know of who spoke of shame. "This country has lost a sense of shame," he'd often say. "We need to restore a sense of shame." I think he was spot-on in this. Our politics and our culture are marked by shamelessness. Indeed, people take pride in their shamelessness. They boast of it, they swagger around. Those with a sense of shame are often dismissed as softies. This is crazily wrong.
In today's Impromptus, I also bring up a superb column by Max Boot: "The BDS movement shows its hypocrisy by boycotting Israel but not China." He writes,
Sally Rooney doesn't want her new novel published in Israel, but her bestseller "Normal People" was published in China by a publishing house with close links to the tyrannical Communist regime. That bespeaks an inexcusable double standard.
Here on the Corner, I'd like to say that Max reminded me of Stephen Hawking. A little Googling took me to a piece I wrote in 2015: "Hung Up on Israel: An explanation for the sincere." Let me quote:
In 2013, Stephen Hawking accepted an invitation to attend a conference in Israel honoring Shimon Peres. Hawking is the British physicist, as you know. He is one of the most famous and most admired men in all the world. Peres is an Israeli statesman and dove. Under pressure, Hawking changed his mind about going to Israel, saying he needed to respect the BDS movement.

A glance at his travel record is illuminating. In 1973, Hawking went to the Soviet Union. In 2007, he went to Iran. The year before, he had gone to China, where, according to a state news agency, he was "treated to a Hollywood-style reception." Hawking said, "I like Chinese culture, Chinese food, and, above all, Chinese women. They are beautiful."

Israeli women are pretty hot themselves. And they don't live in a one-party police state with a gulag. Nor does Israel imprison Nobel peace laureates, such as Shimon Peres. China does.
Okay, let's have a piece of reader mail — but it'll take some explanation. In an Impromptus earlier this month, I spoke of bad behavior, on the part of the American public. Service employees are reporting that people are impossible — worse than they've (we've) ever been. "What is responsible for the current behavior?" I wrote.
The pandemic, people say. I agree — but would put it toward the bottom of the list: after politics, the partisan media, and the social media.

Quite possibly, people are acting now, in person, the way they act on social media.

Then too there's the general breakdown in civilization. Ha, let's not forget that!
A reader writes,
Good morning, Mr. Nordlinger,

I am behind on my Impromptus reading, "lagging the fight," as we used to say in the fighter-pilot community (F-16).

Anyway, within your bullet on the rudeness of the American customer, you ponder its origin. . . .

Might I suggest that your cited explanations merely catalyzed the seeds that had been planted by their parents years ago? When parents do not terminate tantrums in Walmart, when parents genuflect to every demand of their child, when parents bend and bow every reed of life to the satisfaction of the child's schedule, how are we to expect a restrained and civil sort of person when the hellion becomes an adult? We are reaping the whirlwind of unparenting.
Our reader adds, "So I do not get further behind, please sign me up for your Impromptus." Done. And today's edition, again, is here.