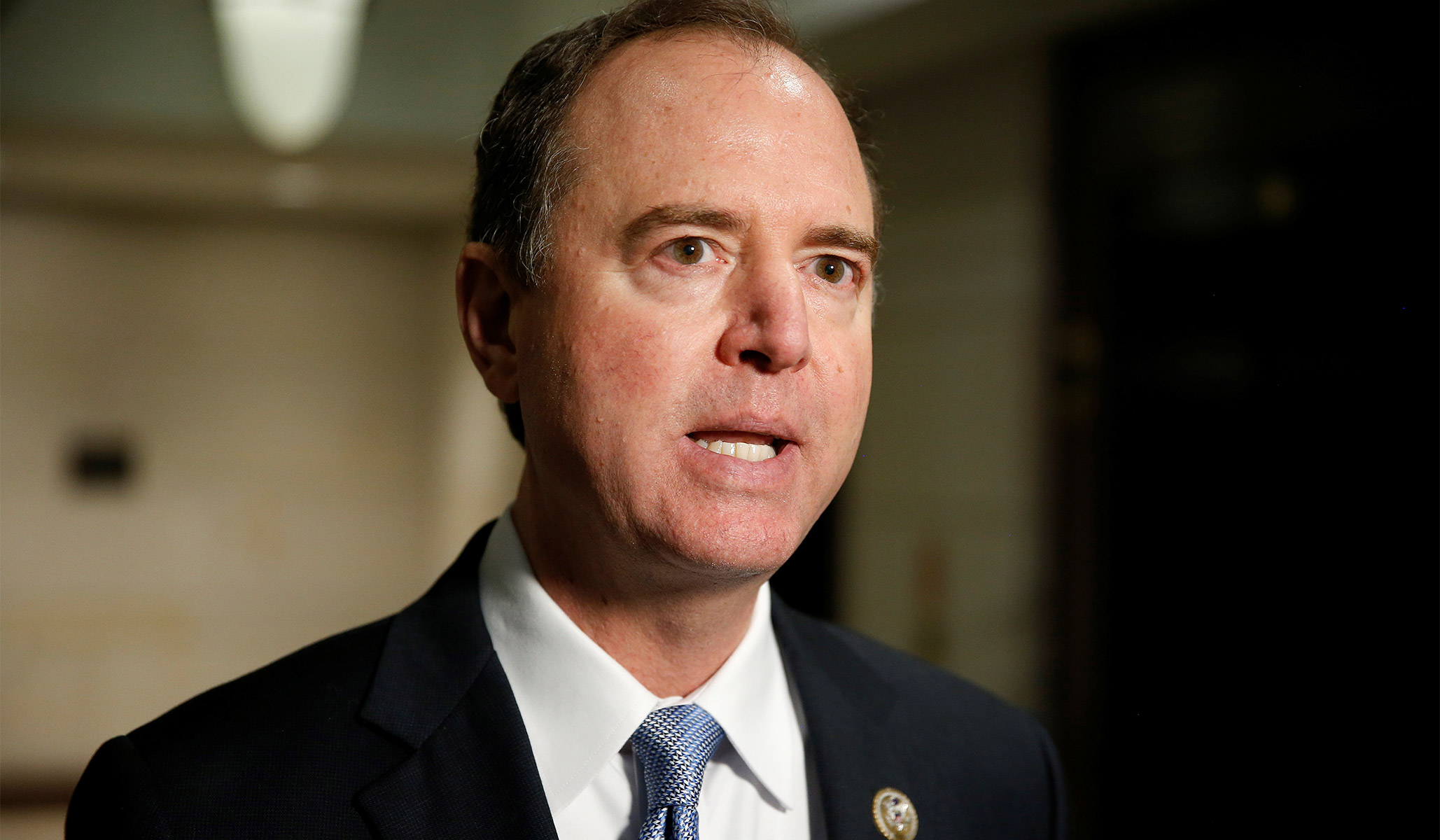 Did you expect to see Adam Schiff, ranking member on the House Intelligence Committee, writing this on the New York Times op-ed page this morning?
… if impeachment is seen by a substantial part of the country as merely an effort to nullify an election by other means, there will be no impeachment, no matter how high the crime or serious the misdemeanor.

Should the facts warrant impeachment, that case will be made more difficult politically if part of the country feels that removing Mr. Trump was the result that some of their fellow Americans were wishing for all along.
This is a nice and needed sentiment, but it ignores the fact that for a considerable number of Democrats, removing Trump was precisely the result they wanted all along. Liberal activist groups set up an online petition calling for Trump's impeachment on Inauguration Day, declaring, "From the moment he assumed the office, President Donald Trump has been in direct violation of the US Constitution." In mid-March, localities such as Berkeley passed resolutions calling for Trump's impeachment. Representative Maxine Waters (D., Calif.) tweeted simply, "get ready for impeachment" on March 21, 2017!
On February 10, 2017, about three weeks into Trump's presidency, the Democratic polling firm Public Policy Polling offered a survey finding that 46 percent of all respondents supported the impeachment of President Trump, and 80 percent of all self-identified Democrats did.
When we hear liberals debating whether they should leave Trump in place because Mike Pence would be more consistently conservative and less likely to create problems for his own administration, it is obvious this isn't really about high crimes and misdemeanors; it's about which commander-in-chief would offend liberals the least.
In his op-ed, Schiff refers to Trump citing "the false claim that Democrats are more interested in impeachment than governing to rally his base." Democrats seem pretty darn interested in impeachment.
Schiff declares, "During the course of our investigation in the House Intelligence Committee, we have found troubling evidence of both collusion and obstruction of justice." (Notice he never says who colluded and who obstructed.)
Is Schiff trying to lower expectations among Trump foes? Or is he just worried that a legitimate argument for impeachment will be undermined by Democrats treating the investigation has a way to un-do the 2016 election?