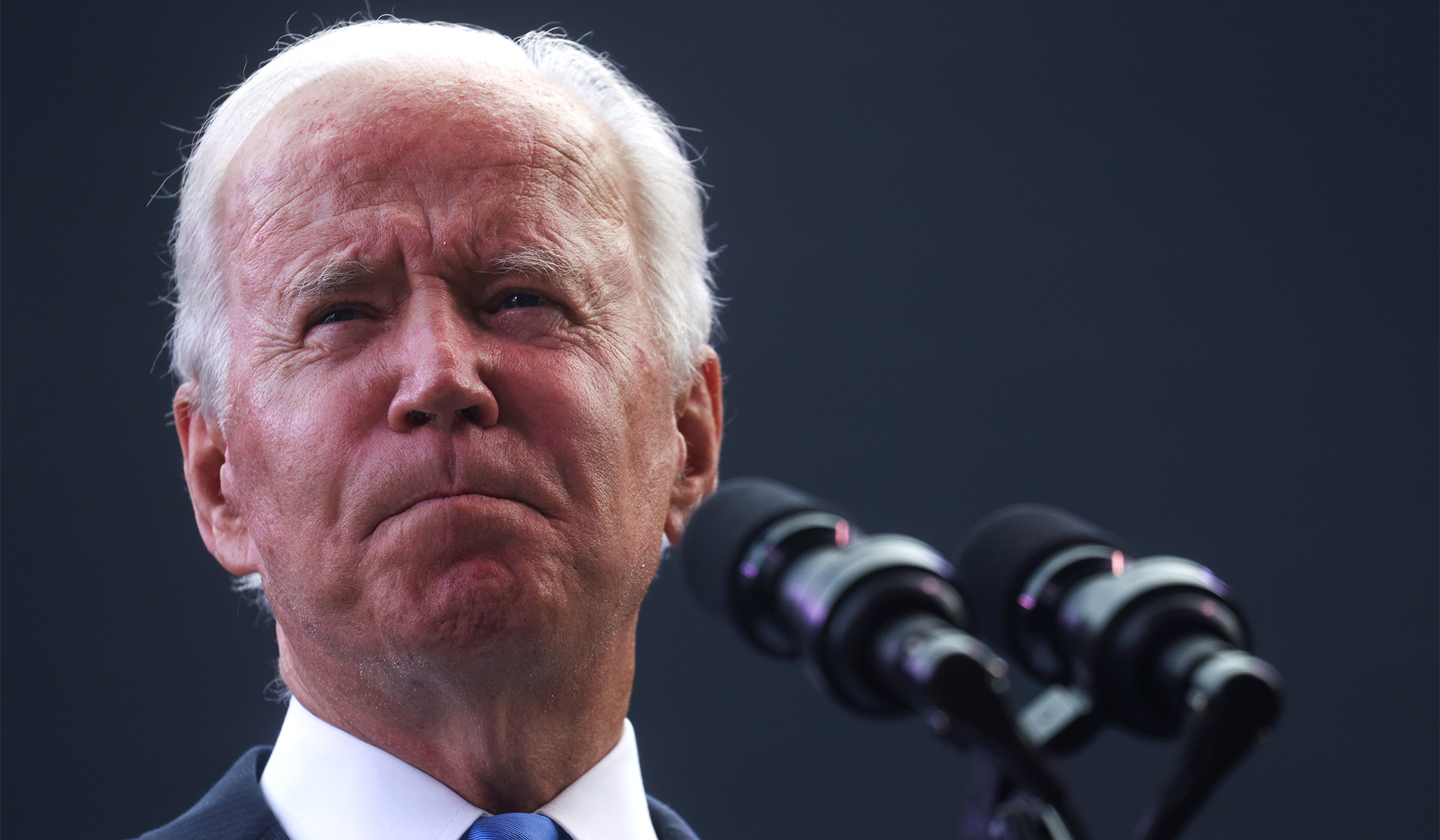 On September 9, President Biden announced a directive to the Labor Department to develop a temporary emergency rule for businesses with 100 or more employees that would require workers to be fully vaccinated or be tested at least once a week. Biden declared that, "We're going to protect vaccinated workers from unvaccinated co-workers. We're going to reduce the spread of COVID-19 by increasing the share of the workforce that is vaccinated in businesses all across America."
This morning, the Occupational Safety and Health Administration announced that starting on January 4 — 60 days from today's publication — new vaccination-or-test requirements for businesses with more than 100 workers will go into effect, as well as a vaccine mandate for health-care workers at facilities participating in Medicare and Medicaid.
OSHA is issuing the vaccine mandate under an "emergency temporary standard," which means the regular public-comment period was skipped. Emergency temporary standards are applied when "workers are in grave danger due to exposure to toxic substances or agents determined to be toxic or physically harmful or to new hazards and that an emergency standard is needed to protect them."
Needless to say, it is unusual for it to take two months to write up the regulations for an emergency temporary standard, and even more unusual for an "emergency temporary standard" to not take effect for an additional two months after the regulations are issued. Why, it's almost as if the National Association of Wholesaler Distributors warned the Biden administration that the mandate would disrupt the economy, and that the Biden administration backed off:
NAW urges that the Executive Order's implementation be revised to avoid this calamity and provide alternatives to promote safety, including testing, and consider a short-term delay to provide time to carry out these changes and to avoid further supply chain disruptions in the coming months.

. . .

[T]here are still employees across the distribution industry who – for whatever reason — refuse to be vaccinated. This reality will present new challenges if this Executive Order is implemented as written: thousands of valued employees will be forced out of their jobs shortly before the holidays, the already compromised supply chain will be under added pressure during the busiest time of the year, and the already tight labor market will make it immeasurably more difficult to replace laid off employees, compounding supply chain disruptions.
It's just reassuring to know that the grave danger that requires this emergency vaccine mandate won't arrive until the first week of January. That virus is awfully courteous, to hold off until after the holidays!