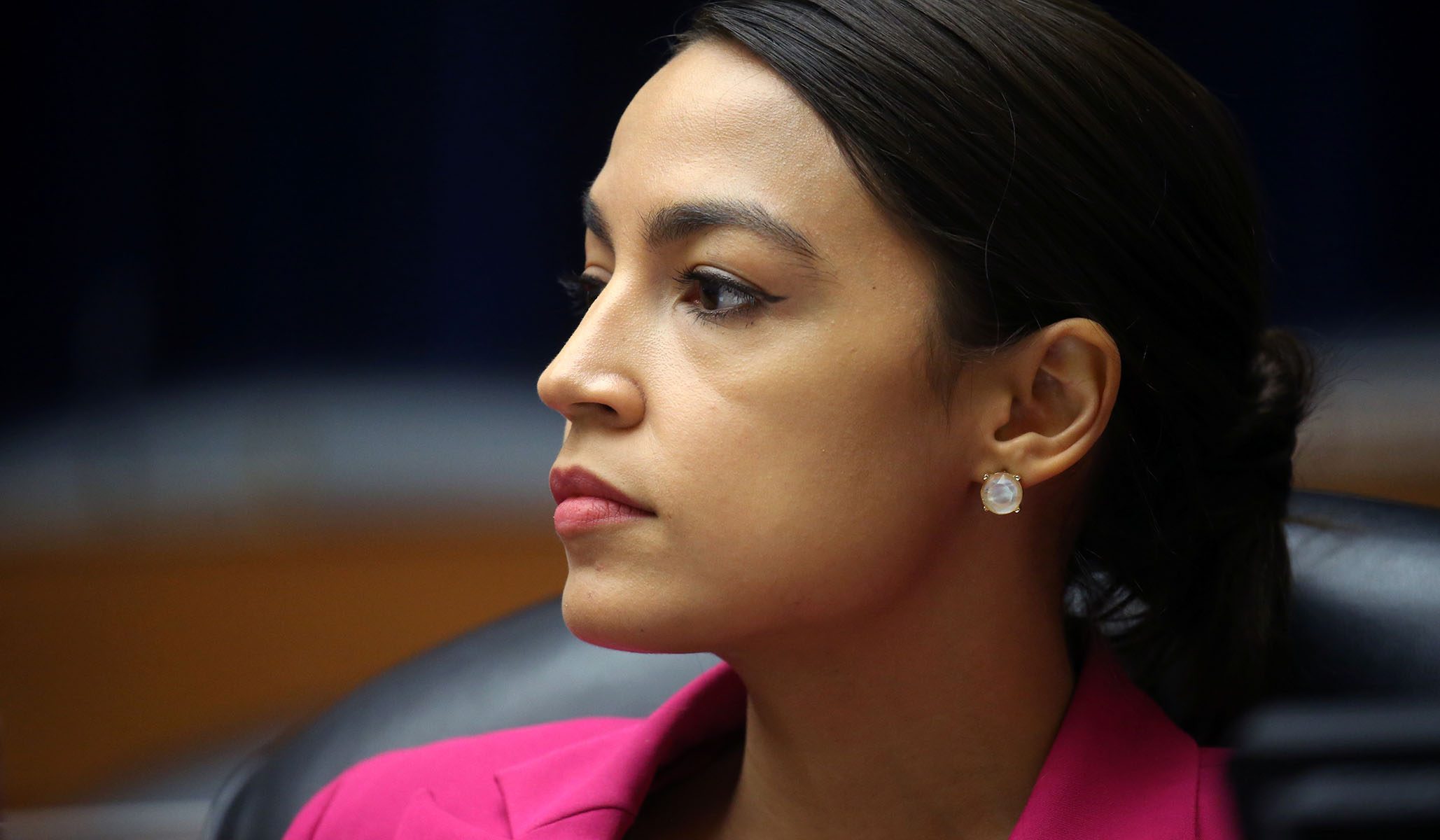 Alexandria Ocasio-Cortez's newest defense of her wacky ideas is that they're just "dry humor" and "sarcasm." We should take her seriously but not literally, I guess.
Ocasio-Cortez got roasted over the weekend after saying her tax-the-rich scheme would only apply to "like ten people." Sunday she checked in to say that it was just a joke, and moreover her previous remark about the world ending in 12 years was also a joke. Moreover, anyone who didn't get that these were jokes is an idiot.
This is a technique of the GOP, to take dry humor + sarcasm literally and "fact check" it.

Like the "world ending in 12 years" thing, you'd have to have the social intelligence of a sea sponge to think it's literal.

But the GOP is basically Dwight from The Office so who knows. https://t.co/pmkwrdeAnq

— Alexandria Ocasio-Cortez (@AOC) May 12, 2019
"I was just kidding haha" is a strange stance for someone seemingly as earnest and determined as Ocasio-Cortez. She didn't seem to be kidding when on March 29 she said dramatically and with great emphasis on MSNBC, "We've got 12. Years. To turn it. Around….when we actually finally pass something, it is a wimpy carbon tax and our kids are doomed."
This is Ocasio-Cortez's pinned tweet. Is it a joke too?
Climate change is here + we've got a deadline: 12 years left to cut emissions in half.

A #GreenNewDeal is our plan for a world and a future worth fighting for.

How did we get here?
What is at stake?
And where are we going?

Please watch & share widely ⬇️pic.twitter.com/IMCtS86VXG

— Alexandria Ocasio-Cortez (@AOC) April 17, 2019
Maybe "Was this dry humor or sarcasm?" is the new "Are you the guy in the blackface or the guy in the Klan hood?" Pro tip: If you have to explain to someone that your remark was humorous, it didn't work. Also, I'm not sure Ocasio-Cortez understands the meaning of the word sarcasm. It means, "I actually mean the opposite of what I'm saying." Let's try it out: "AOC is brilliant." See? If she was using "sarcasm" in either the "12 years" or the "like ten people" remark, she meant . . . the opposite? So, instead of having 12 years, we've got . . . a lot of time? Instead of wanting to increase tax on ten people, she meant . . . a lot of people? Thinking that the climate is not going to collapse in 12 years, and thinking that AOC wants to stick a lot of people with huge tax increases, are standard GOP talking points. If the GOP is Dwight Schrute, is that now shorthand for "the GOP is right?"
I don't think that Ocasio-Cortez is one of the great wits of our age and I don't think she was being sarcastic. I think she is engaging in simple motte-and-bailey arguing. Make an outlandish claim, get called on it, then retreat to easily defensible territory. "Hey, I don't really think we have only 12 years to save the planet. I'm just saying climate change is a serious problem that we should be dealing with." So? If there's no gigantic planet-on-fire emergency I guess we don't need emergency policies like the Green New Deal. Ocasio-Cortez is undercutting herself yet again. She also seems to be inviting people not to believe any proposal she offers in the future because you never know when she's going to say, "That was just dry humor" again.