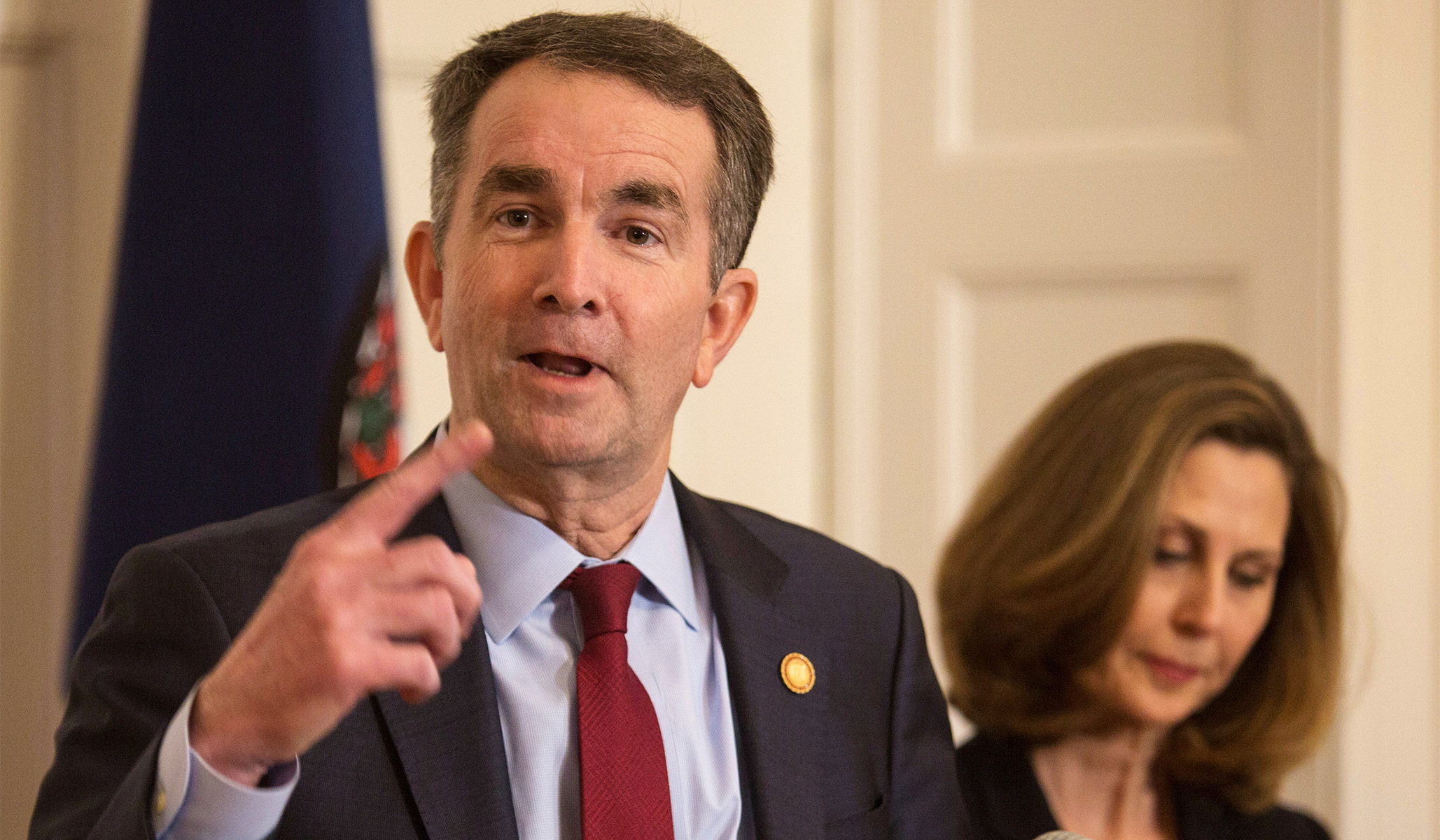 Virginia's ongoing scandals of racist yearbook photos and resignation demands are starting to have repercussions on the state's taxes and spending.
The 2017 federal tax cut signed into law by President Trump capped the amount of state and local taxes that could be deducted, which could add up to a higher tax bill to some Virginians. This year, Virginia Republicans wanted to cut taxes to offset that by raising the standard deduction on state income taxes.
This morning Democratic Governor Ralph Northam and Republicans in the state legislature announced they had worked out a deal on tax cuts. In addition to raising the deduction by 50 percent, to $4,500 for individuals and $9,000 for couples, the deal also provides individual taxpayers a rebate $110 and married couples a rebate of $220… to be delivered in October. That's one month before every incumbent state legislator seeks reelection.
The October tax rebate will help the GOP incumbents in this November's state legislative elections, while GOP challengers will be running ads "Senator/Representative-so-and-so opposed the tax rebate you're now receiving."
It's less of a deal than a significant surrender; as the Richmond Times-Dispatch reports, "the compromise does not include any of the spending that Northam proposed in the budget plan he introduced in December."
Why did Northam agree to the deal? Watching almost every member of his party in the state call for his resignation may have made him less motivated to fight for their priorities – particularly when his former allies take a less-adamant stance regarding scandals involving the lieutenant governor and state attorney general. Northam is reportedly toying with the idea of leaving the Democratic Party and governing as an independent. For Virginia Republicans, Northam may be transforming into the best of both worlds for them – a governor so damaged, he feels pressure to sign their priorities into law, but who is also simultaneously an albatross to Democrats.
Something to Consider
If you valued reading this article, please consider joining our fight by donating to our Fall Webathon. Your contribution makes it possible for us to continue our mission of speaking truth and defending conservative principles.
If you valued reading this article, please consider joining our fight by donating to our
Fall Webathon
.