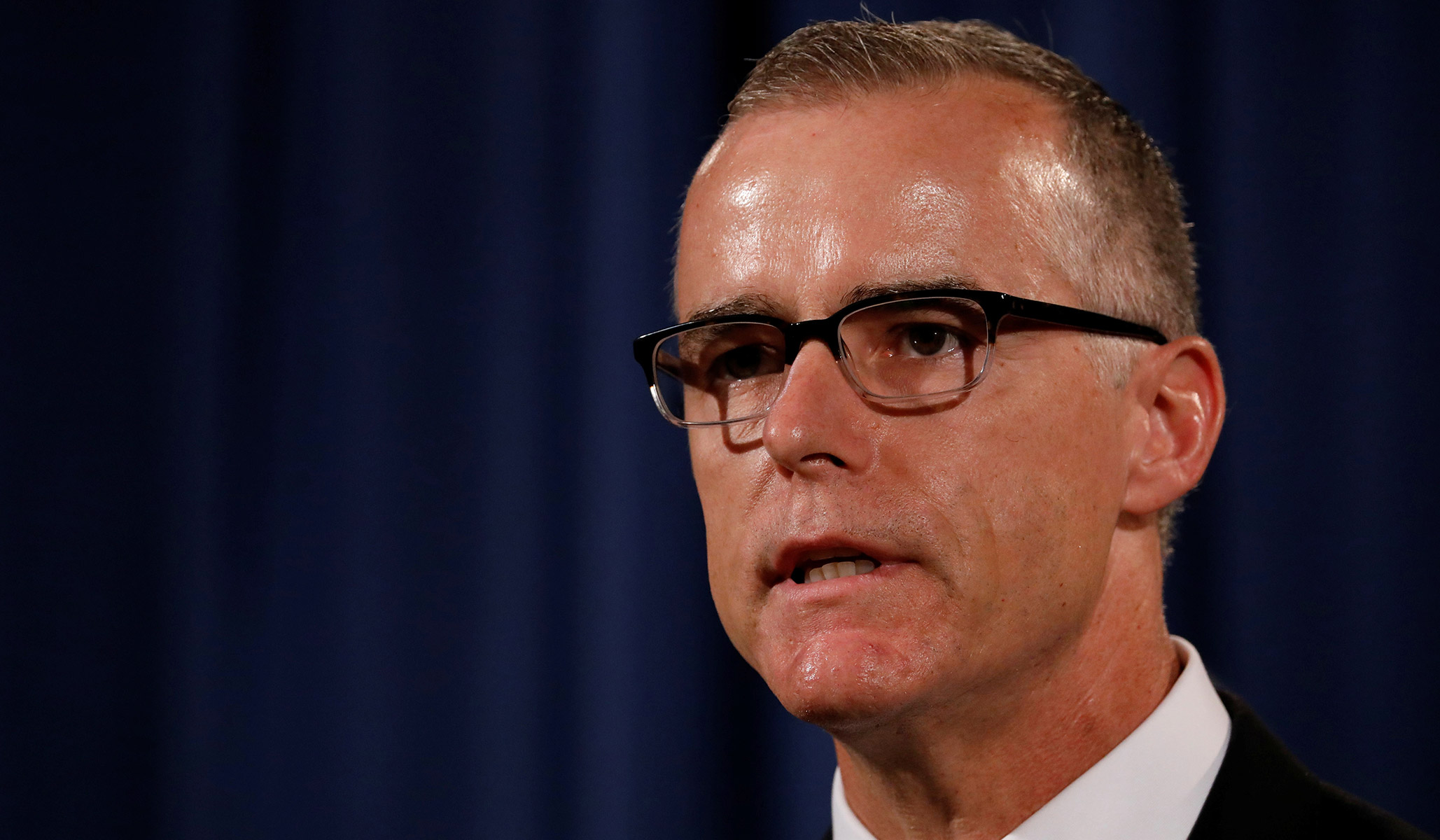 One point to add to Jonathan Turley's column about Andrew McCabe, and the glaring double standard of whether an FBI official will face obstruction-of-justice charges if he's caught lying to an FBI internal investigation.
In 2015, McCabe's wife Jill ran for a state senate seat in Virginia and received $675,000 from two groups either run by or closely associated with Virginia governor Terry McAuliffe, a close friend of the Clintons. In July 2015, the FBI began its investigation into Hillary Clinton and her emails. In November 2015, Jill McCabe lost her state senate race. In February 2016, Andrew McCabe was promoted to associate deputy director, and began overseeing the Clinton investigation.
Andrew McCabe could have and probably should have recused himself from the investigation of Hillary Clinton from the beginning. He could have avoided a lot of controversy by saying, "You know, one of Hillary's longtime allies and friends supplied a lot of money to my wife's campaign, and that's going to create questions about any decision I make regarding this investigation. We're all better off if someone else, without my family connection to a Clinton ally, handles it." In fact, McCabe did eventually recuse himself — one week before Election Day.
But by then McCabe had already made some consequential decisions. According to the text messages exchanged by FBI agent Peter Strzok, who headed up the Clinton email probe, and FBI lawyer Lisa Page, McCabe knew on September 28, 2016, about the thousands of e-mails on Anthony Weiner's laptop, the husband of Clinton aide Huma Abedin who was being investigated for inappropriate sexual communications with a teenager. But former FBI director James Comey didn't tell Congress about those messages until October 28, 2016. What caused that delay? Who caused that delay?
McCabe defenders may argue that any other FBI official would have reached the same conclusions about the Clinton investigation that McCabe did. But if that really is the case, that just strengthens the argument that someone else should have handled it. Why invite speculation and second-guessing by having McCabe make those decisions?
McCabe states in interviews that President Trump taunted him repeatedly about his wife's defeat in the state senate race. That, no doubt, is a jerky and obnoxious thing to do. But the rules for the FBI aren't different when they're dealing with an obnoxious jerk.
Similarly, according to many accounts, Carter Page is a bit of a weirdo with some strongly pro-Russia views. But that doesn't mean the FBI gets to gloss over the partisan motivations of its sources in a footnote of an application to the FISA court.
If you allow the FBI to cut corners or tread into gray areas when investigating political figures you don't like, at some point, they're going to cut corners or tread into gray areas when investigating political figures you do like.
Separately, for those still irate over McCabe's firing, and loss of some (but not most) of his retirement benefits . . . what should be the consequence for an FBI deputy director lying to federal investigators?