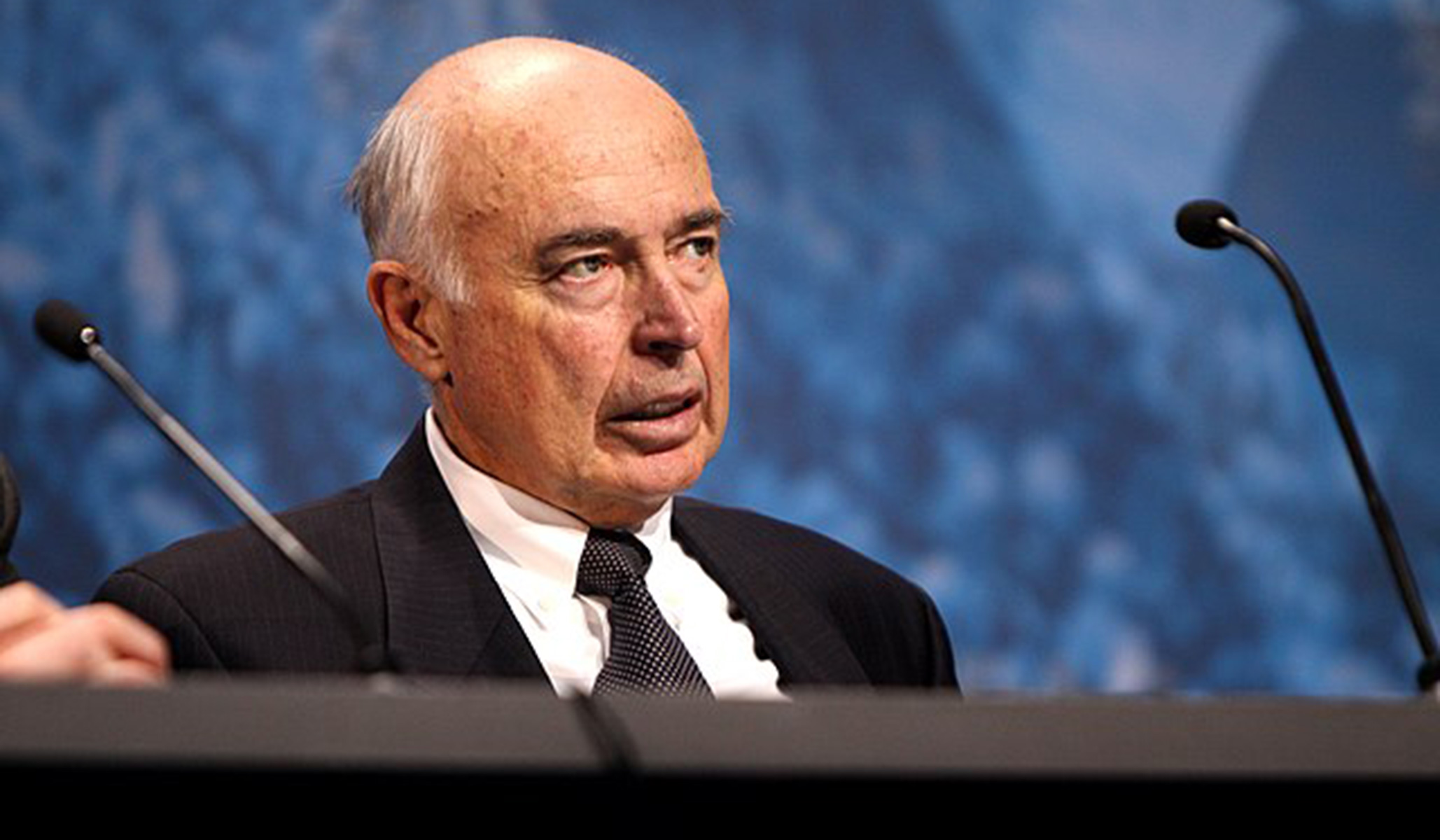 Angelo Codevilla, the historian of spycraft and powerful analyst of American political and social trends, has died. It is difficult for many commentators to see beyond the current news cycle. But Codevilla, because he could see America as it is presently, could also see into the future. Here in National Review in 2009, he predicted a populist-type figure, one that could unite the "Country Party," could eventually come to lead the Republicans.
Far be it from me to suggest that Sarah Palin should be or is likely to be our next president. She has not shown the excellence of cognition or of judgment that would recommend her ahead of other possible candidates, nor does her path to the presidency look easy.

But as the nation celebrates the anniversary of the revolution of 1776, every presidential hopeful should realize that in the next election Sarah Palin — or someone like her — could be the vehicle for another revolution. The distinctions between Republicans and Democrats, liberals and conservatives, are being overshadowed by that between what we might call the "Court party" — made up of the well-connected, the people who feel represented by mainstream politicians who argue over how many trillions should be spent on reforming American society, who see themselves as potters of the great American clay — and the "Country party" — the many more who are tired of being treated as clay.
While others were just barely grasping the effect of partisan polarization, Codevilla understood the actual social fault lines that would make for the political earthquake of Donald Trump, and which is ongoing. In a long life, Codevilla was a Naval officer, a foreign-service officer, a professor of international relations at Boston University, and finally a senior fellow at the Claremont Institute.
Very recently, I liked his review of Julian Jackson's mammoth biography of Charles de Gaulle. When he reviews American foreign policy in the 20th century — the most well-trod stuff in our line of work — Codevilla is full of surprising insights and original observations. He caught my attention nearly 20 years ago when he saw, almost before anyone else, that the Bush administration was not fighting its war on terror with a clear idea of victory in mind. In these last years, and in the last months of his life, Codevilla followed his premises and analysis to a point that will strike many readers as extreme. He came to view America as captive of an oligarchic ruling class — a regime that intended to harm much of the country –that in fact justified its rule because it believed harming the American people was a self-evidently virtuous project. He was coming to a conclusion that America was already in something like a civil war. I think whether Codevilla was right about this is going to preoccupy and haunt the American Right for a few years to come.
Unfortunately, I never knew Codevilla beyond his writing. But this interview he did with Tablet magazine will give any reader a sense that they've caught something of his personality.  I hope others who knew him personally will share their memories of him in this space.