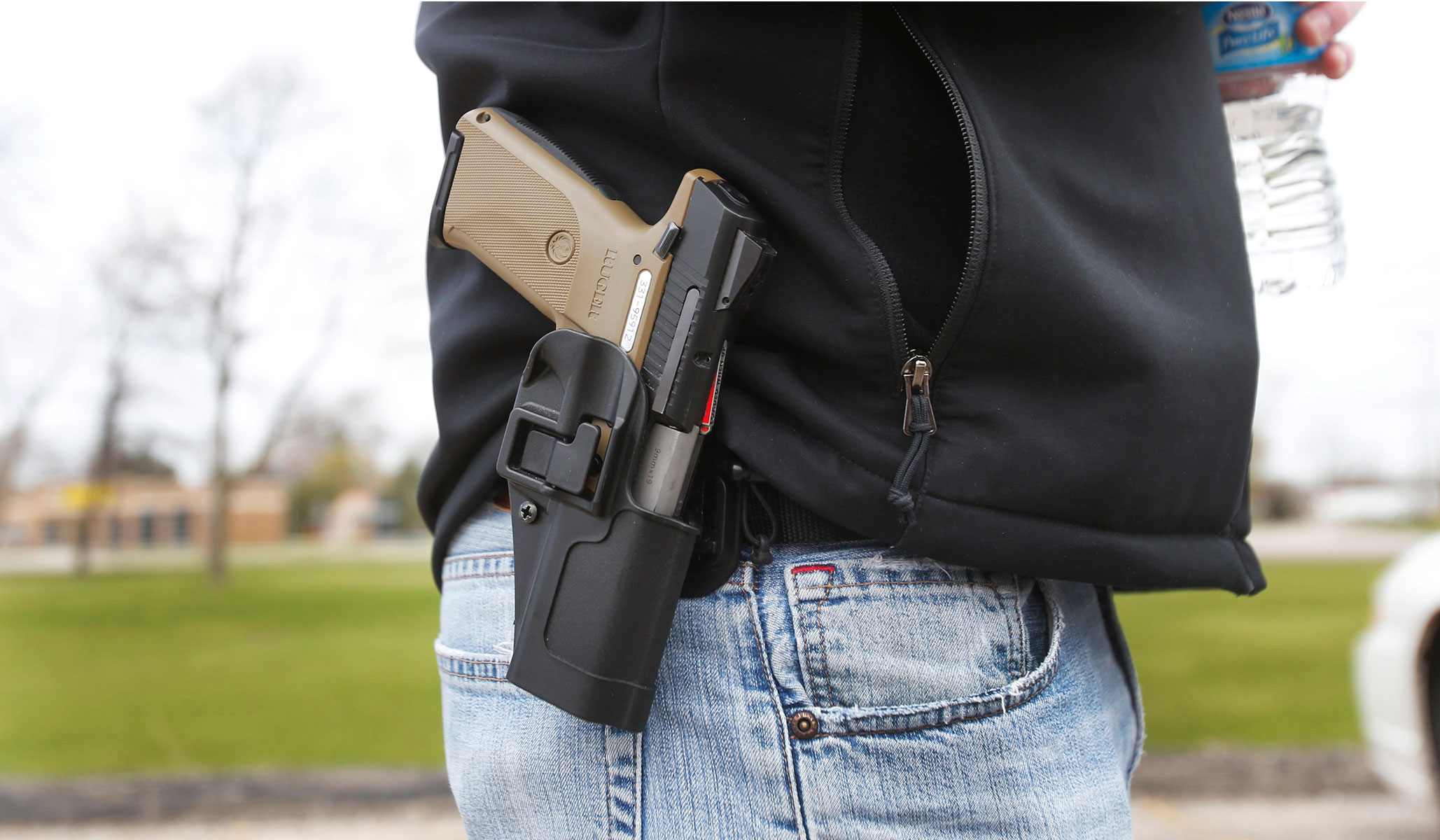 Yesterday I wrote about the stunning reversal in the positions of Tim Walz, the frontunner for the Democratic gubernatorial nomination in Minnesota.
There's another good example of a flip-flop, this time from Gwen Graham, daughter of former Governor and U.S. Senator Bob Graham, and one of the leading candidates for the Democratic gubernatorial nomination in Florida.
Back in 2013, Gwen Graham was running for Congress in a district on the Florida Panhandle and declared, "I understand the peace of mind that comes with gun ownership. I certainly support the Second Amendment and I don't think that any law-abiding citizen should have any gun that they choose to have taken away from them."
In another appearance: "I am a very big supporter of the Second Amendment. As a matter of fact, my husband is in law enforcement, and he wears a gun every single day, and so I'm a supporter of the Second Amendment, I certainly think any law-abiding citizen should not have their gun taken away from them."
In a separate interview she declared, "I think we need to look at the laws that are currently on the books, and strengthen them as much as possible and make sure they're being enforced and move forward with the recognition that the Second Amendment and people who lawfully own guns who are law-abiding citizens that they certainly continue to have that right."
Graham won a narrow victory over incumbent Republican Steve Southerland in 2014, but after the Pulse nightclub shooting, she changed positions on guns, calling for "universal background checks" and a ban on large-capacity magazines. She also decided not to seek re-election in 2016 after a redistricting plan made the district more heavily Republican.
By February 17 of this year, Graham was declaring of the current governor, "Rick Scott's legacy will forever be covered in blood" and demanding a ban on the sale of the AR-15s, "assault weapons" as well as large-capacity ammunition clips.
This trend of some once-pro-gun Democrats suddenly shifting their positions is likely to vindicate those who criticized the NRA's endorsement of those Democratic incumbents over pro-gun GOP challengers.